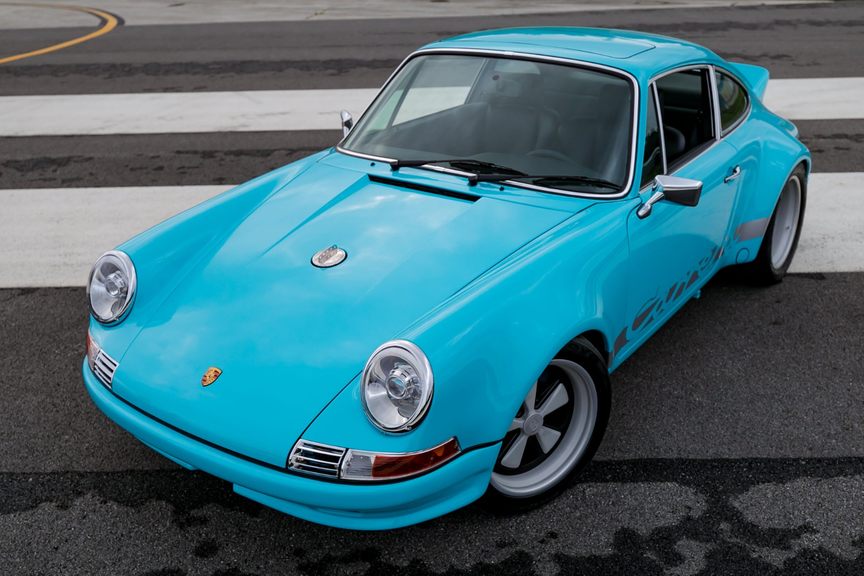 I am going to assume this car has made the rounds over the past couple months, but this was the first time I came across it so for me it's new. This again falls into the category of cars I like quite a bit, but the asking price doesn't make sense. In this case, I think this is one of the better examples of this particular breed of 911, i.e. a backdated Carrera drawing inspiration from the 1973 Carrera RS and RSR, that I'm sure will turn heads anywhere it goes.
While they weren't the first to do it Singer brought these builds into wider recognition with their bespoke "reimagined" 911 combining modern performance with vintage long-hood 911 aesthetics. They're highly sought after packages and can be very expensive. From those who have seen and driven them they are works of art with performance to match. James May referred to them as a love letter to a car – taking all of the best aspects of the 911 and combining them into a single machine. Over the years it has seemed like others have hoped to emulate the Singer model, but few really compare.
This, of course, isn't a Singer. Rather than the 964 off which a Singer is based, this 911 began its life as a Silver 1978 Porsche 911SC Coupe. Fully stripped and disassembled the entire car was refreshed and rebuilt. It now possesses a slightly more modern 3.2 liter flat-6 from the 3.2 Carrera, the wider rear of the 930, and the impact bumpers are gone. It looks great! Power should be increased over the standard Carrera, though we aren't told what exactly it's putting out right now. So you get great looks and better performance. How much is all of that worth?
2 Comments