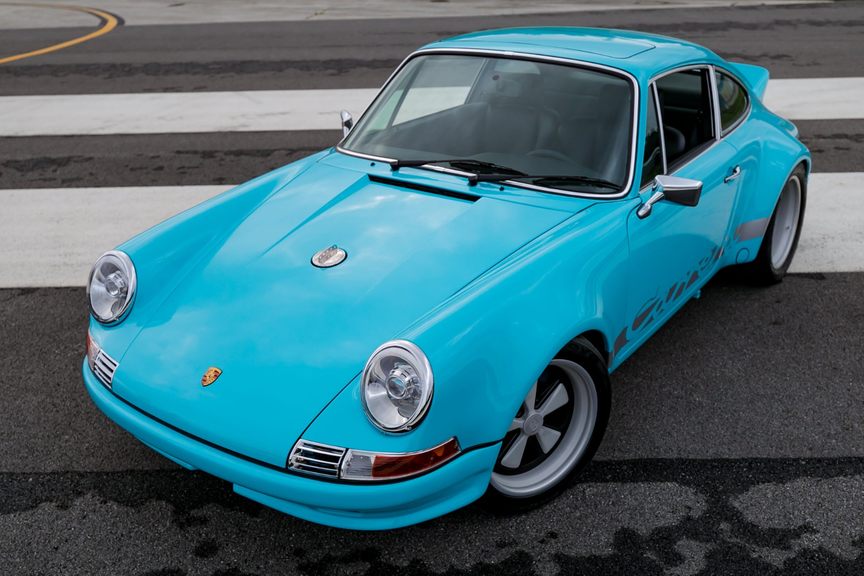 I am going to assume this car has made the rounds over the past couple months, but this was the first time I came across it so for me it's new. This again falls into the category of cars I like quite a bit, but the asking price doesn't make sense. In this case, I think this is one of the better examples of this particular breed of 911, i.e. a backdated Carrera drawing inspiration from the 1973 Carrera RS and RSR, that I'm sure will turn heads anywhere it goes.
While they weren't the first to do it Singer brought these builds into wider recognition with their bespoke "reimagined" 911 combining modern performance with vintage long-hood 911 aesthetics. They're highly sought after packages and can be very expensive. From those who have seen and driven them they are works of art with performance to match. James May referred to them as a love letter to a car – taking all of the best aspects of the 911 and combining them into a single machine. Over the years it has seemed like others have hoped to emulate the Singer model, but few really compare.
This, of course, isn't a Singer. Rather than the 964 off which a Singer is based, this 911 began its life as a Silver 1978 Porsche 911SC Coupe. Fully stripped and disassembled the entire car was refreshed and rebuilt. It now possesses a slightly more modern 3.2 liter flat-6 from the 3.2 Carrera, the wider rear of the 930, and the impact bumpers are gone. It looks great! Power should be increased over the standard Carrera, though we aren't told what exactly it's putting out right now. So you get great looks and better performance. How much is all of that worth?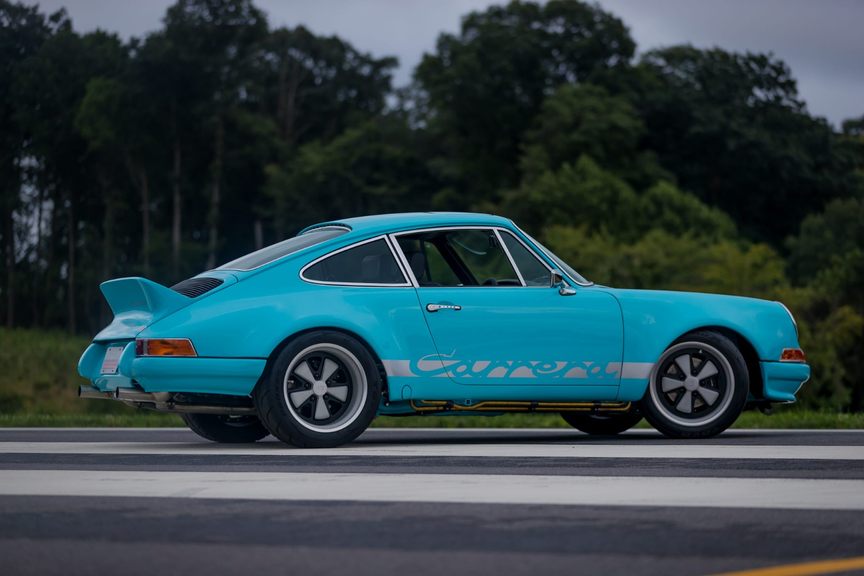 Year: 1978
Model: 911SC
Engine: 3.2 liter flat-6
Transmission: 5-speed manual
Mileage: 100 mi
Price: $324,900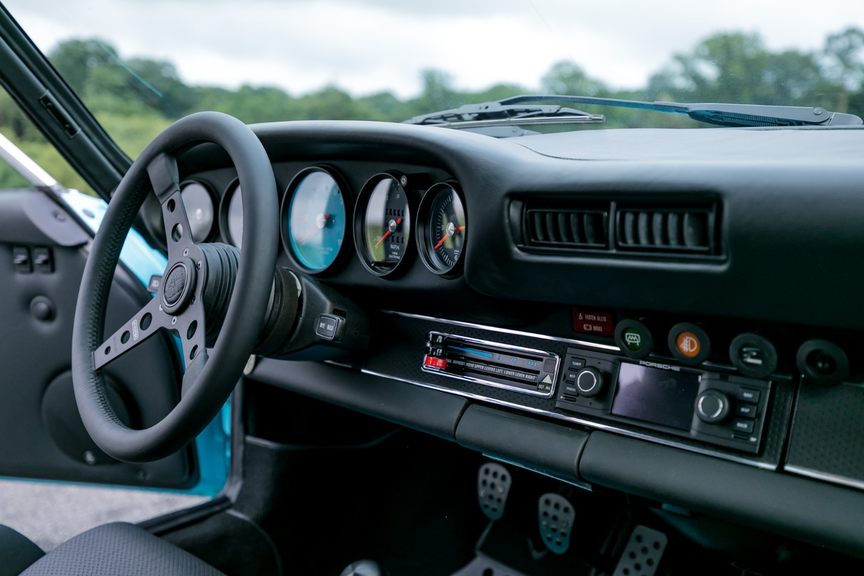 Passion Driven is proud to present this 1978 911 SC. It has since been reinvented into a truly one of a kind machine, with elements hinting at the 1973 era 911. We were intentional about each and every component of this vehicle, down to the nuts and bolts. The result delivers the best of all worlds: it has the bones of a track car but with all the amenities of a modern Porsche. Enjoy it both on the track and on a crisp autumn afternoon. Immerse your senses in the symphony of the engine and exhaust for an adrenaline kick, then settle down for a relaxing drive as you stream your favorite music. This car embodies the spirit behind Passion Driven: an energizing blend of performance, practicality, and understated elegance that delivers a truly unique driving experience.

View a complete video of the transformation of this car, and a comprehensive list of restorations and enhancements, check out this car's site: http://passion-driven.com/projects/

To learn more about Passion Driven, explore our films at www.passion-driven.com.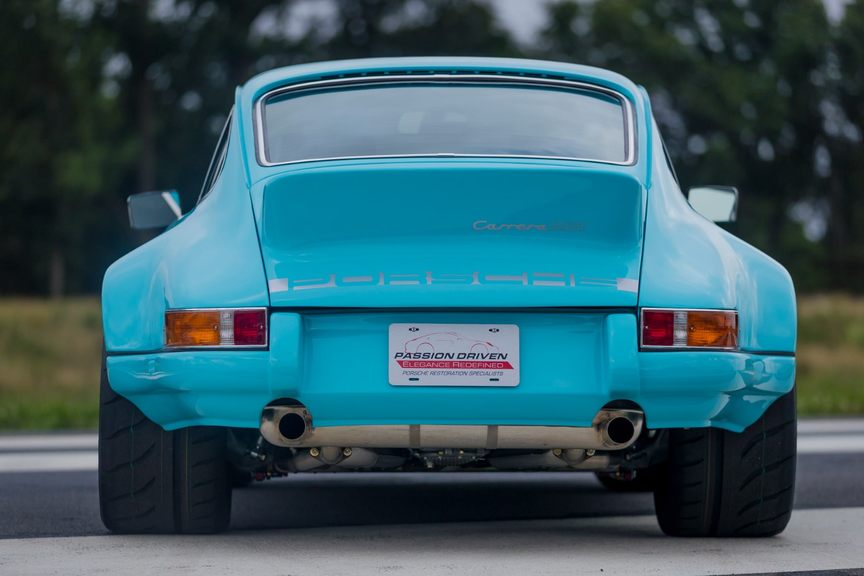 I mention Singer here, and I will admit it rarely makes sense to mention Singer when discussing any of these builds, because this one is priced kind of like one of those Singer cars. It's probably still a good bit less expensive than a Singer, but at $325K I'm not sure most would notice. My typical complaint with many of these builds is that the prices are simply too high. I understand the efforts involved in getting everything together, but still. This one is priced in another category altogether and quite frankly I'm really not sure why.
From the outside it does look quite good and as I noted at the beginning it does look to be one of the better executed examples I've come across. The interior looks well done, if a bit standard. We don't really see enough of that interior to fully gain an appreciation for it. Other than admiring its looks the rest requires a lot of questions from the builders. Their project blog provides the specific details on the components if you're interested, but I still think you'll probably have questions. And ultimately I think that's where things might fall apart. I'm sure it's great fun to drive, but at this price it's got to be really really good. Maybe it is. I wasn't sure a Singer was worth it at first as well, but over time it became apparent how much detail went into their development. This one could be similar. I hope it is, but right now I need a lot more convincing.
-Rob