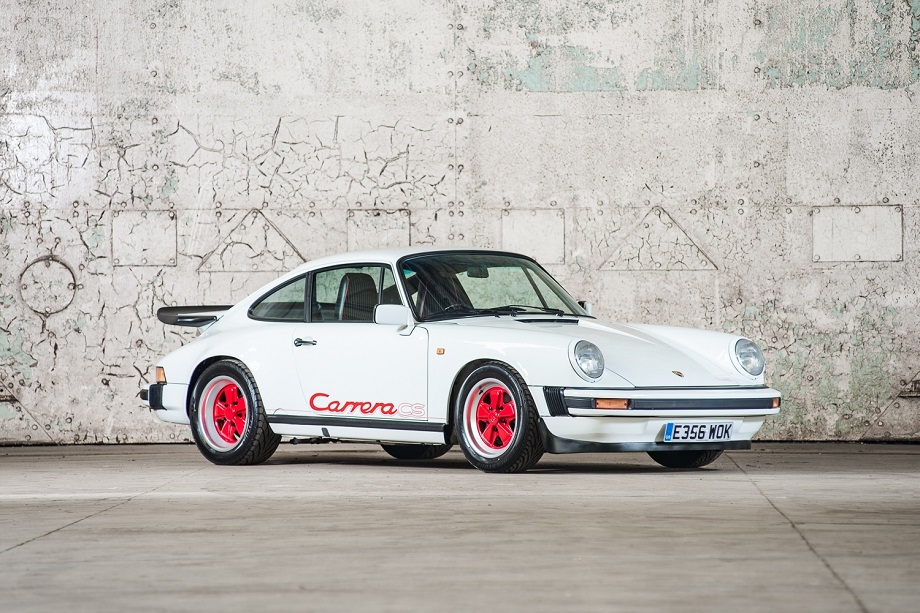 This will be my last regular post here at GCFSB so I wanted to go out with a personal favorite: a 1988 Porsche 911 Carrera Club Sport. I won't say that the 3.2 Carrera CS is the best 911 ever made, but for reasons of history and its particular quality it is my favorite. I grew up in the '80s so the 3.2 Carrera and 911SC always have held a special place in my heart. As the classic 911 design would give way to the more modern 964 the Carrera CS served as a great way to send off these fantastic machines, which had played such an important role in solidifying the 911's place at the top of the Porsche lineup.
The Club Sport followed typical protocol for producing a performance-oriented variant: the engine was blueprinted and rev limit raised, the gearbox was modified to provide closer ratios, the suspension was retuned for a more track focus, and unnecessary weight was removed. The CS wasn't as stripped out as a 964 Leichtbau, but most creature comforts were gone and total weight savings was around 50 kilograms. Only 340 were made.
I have featured the Club Sport a few times over the years, ranging from ultra-rare original examples to modified track cars and in each case they were a treat to behold. I figured we could look at one final example, and it just might be my favorite of those I have come across.
6 Comments