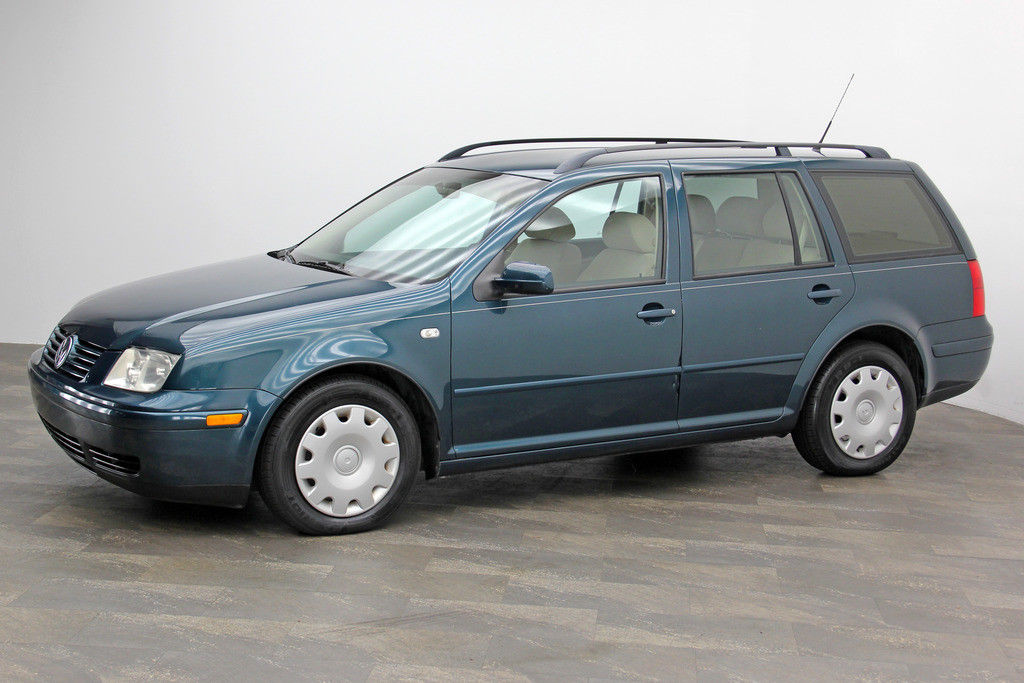 For me, the Jetta got a lot more interesting when it came to the fourth generation. That's mostly because the Mk.4 came in a myriad of variations. Sure, there was no coupe as there had been in the first and second iterations. But I'd gladly trade the odd two-door sedan for what did come to the U.S., as the Golf Variant finally arrived here as the Jetta Wagon. Engine choices were plentiful, as well; the base 2.0 continued on, but there was the torquey and tunable 1.8T, the thrifty 1.9 TDI, and…of course…the 2.8 liter VR6, Volkswagen's party hat since 1992.
Mild revisions in the late 1990s gave the VR6 174 horsepower and 181 lb.ft of torque. In most Jettas, the VR6 had been paired with the "GLX" package since the prior generation. They were fully loaded with electrical accessories and leather interiors in an attempt to bring the economy sedan closer to near-luxury models. But since the GLX and VR6 came with a serious premium on the Jetta – almost $6,000 over the base price of the 2.0 GLS Wagon – Volkswagen offered a de-contented GLS version of the VR6. I remember a friend purchasing one when new and excitedly showing it to me. There it was – a Jetta which looked pretty much like every other Jetta, but with a VR6 under the hood. It had smaller 16″ wheels, cloth interior, and…like pretty much every other basic Jetta…an automatic.
So, two days after the last cheap and interesting spec Jetta, here we are again. This one is in a very interesting configuration, as well. It's a GLS wagon – so, cloth interior and no sunroof, but it was selected with the VR6 motor and is mated to a 5-speed manual. Talk about a sleeper!