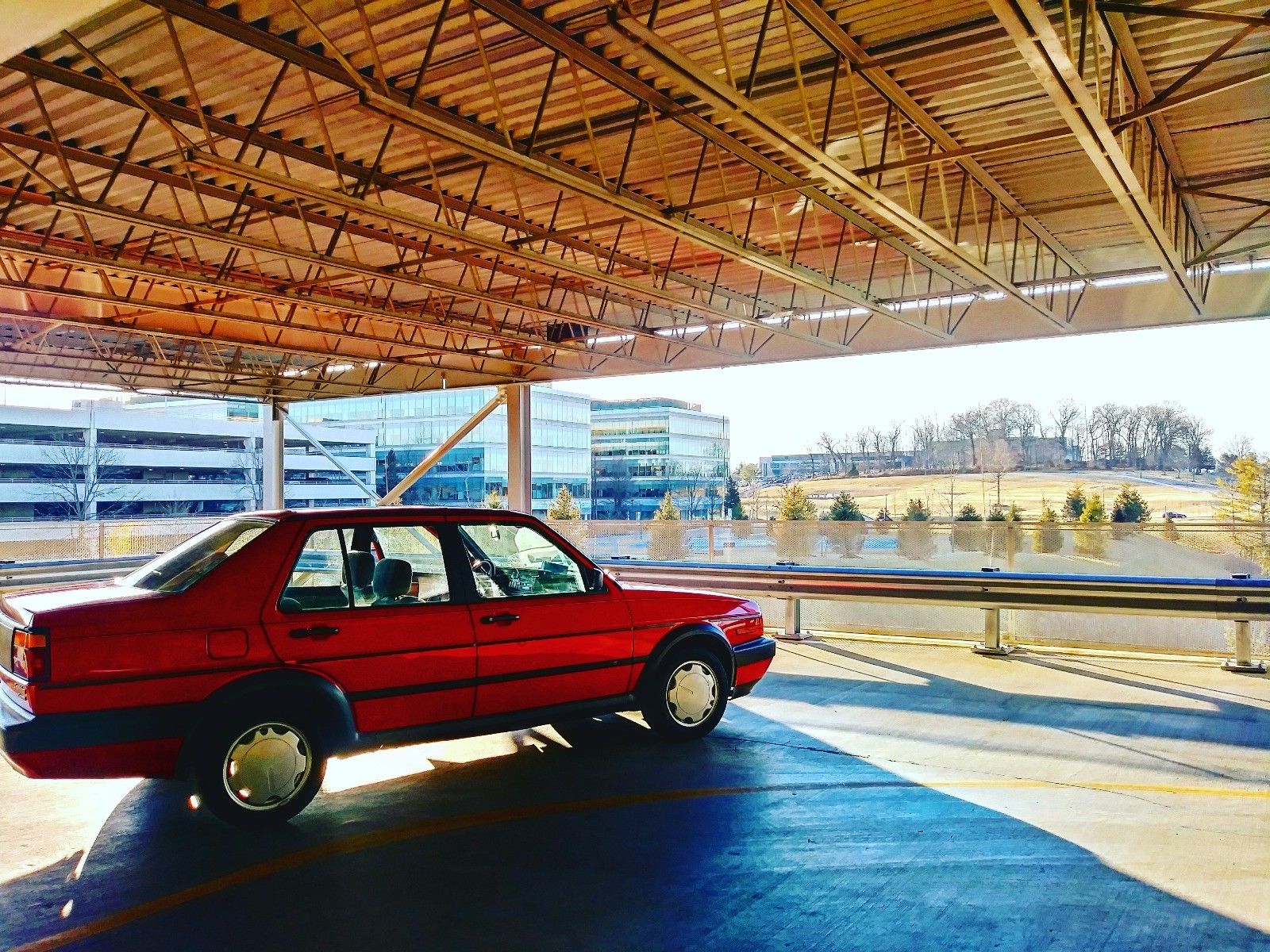 When going through the not particularly extensive product range of Volkswagen in the early 1990s, I really find it hard to get excited about the Jetta. Okay, there were fast Jettas, like the GLI. And they were pretty cool in their own right. But as the GLI was available with less weight and better looks in more famous hatchback form, I've never been as excited about them.
I also found the trim levels very confusing. There was the standard Jetta, which pretty much got you nothing other than seats and a motor. Then there was the GL, which got you slightly more of something, but I'm not really sure what. Pretty much everything remained optional on these two models. Everyone knows about the Wolfsburg models, of course. They were more loaded, with special colors, interiors, radios and wheels – generally. Each model year was a bit different, and the A2 resource guide is helpful to sort it out..
In the middle was a strange one – the Carat. Technically, this model was placed above the GL and below the Wolfsburg model. But sometimes it wasn't as well equipped as the GL, and other times it seemed better equipped than the Wolfsburg. It came with rear headrests (shared with the GL), power locks (shared with the GL), delay dome light (shared with the…are you seeing a trend?). So what did you get for the substantial premium in price? Unseen was the motor upgrade, which gave the Carat the 105 horsepower engine. Carats also differed from other non-GLI Jettas because they were equipped with 4-wheel disc brakes – but only for some years. In 1991, drums returned as standard. They also had an upgraded sports suspension, sport steering wheel, cruise control, sport seats and a power package which included mirrors and windows. So, it was a sporty option of the Jetta – wait, wasn't that the goal of the Wolfsburg? It certainly seems like mission creep. Still optional were sunroof, automatic transmission, and somewhat shockingly alloy wheels. The Carats came standard with "unique" wheel covers – so unique, they were borrowed straight from the same year base Passat. It was a strange package of piece-meal parts for which Volkswagen charged a serious premium; the Carat cost nearly 50% more than a base Jetta out the door.
But in the company of the neat-looking and 2.0 16V-powered Passat, the supercharged and then VR6-powered Corrado, the legendary Cabriolet and Vanagon models, and the best looking GTI ever produced, it's really hard to see the Jetta as anything other than an "also ran" for 1990-1992. Still, once in a while a nice one comes along…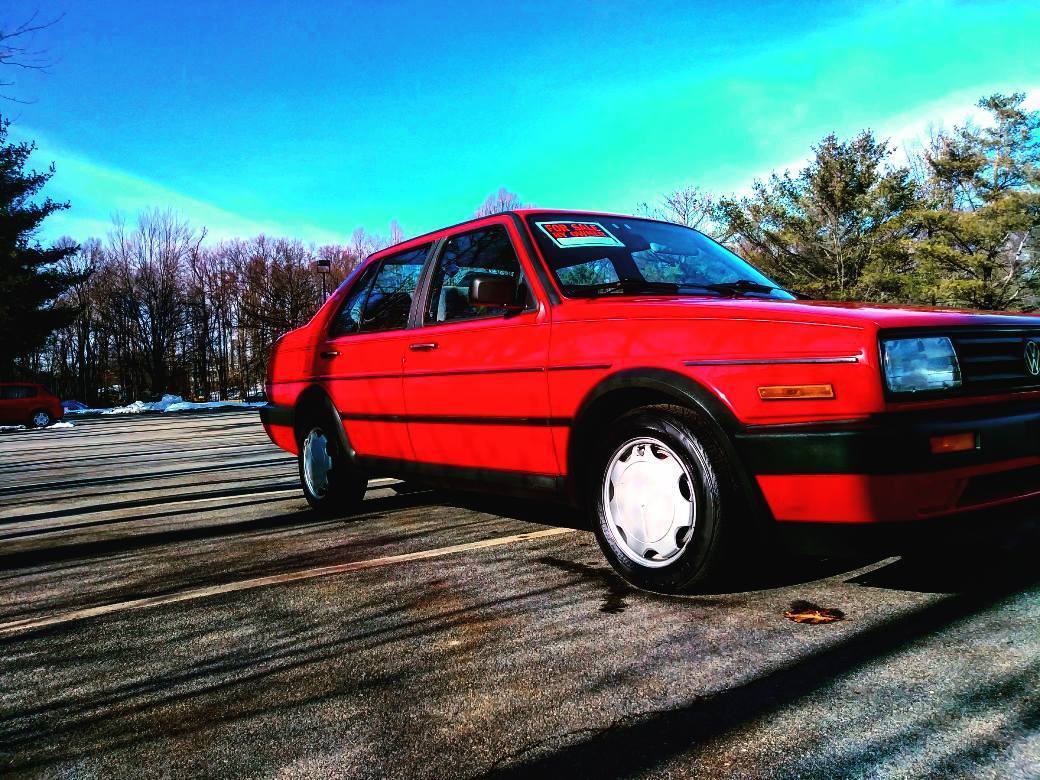 Year: 1991
Model: Jetta Carat
Engine: 1.8 liter inline-4
Transmission: 3-speed automatic
Mileage: 105,000 mi/TMU
Price: $2,499 Buy It Now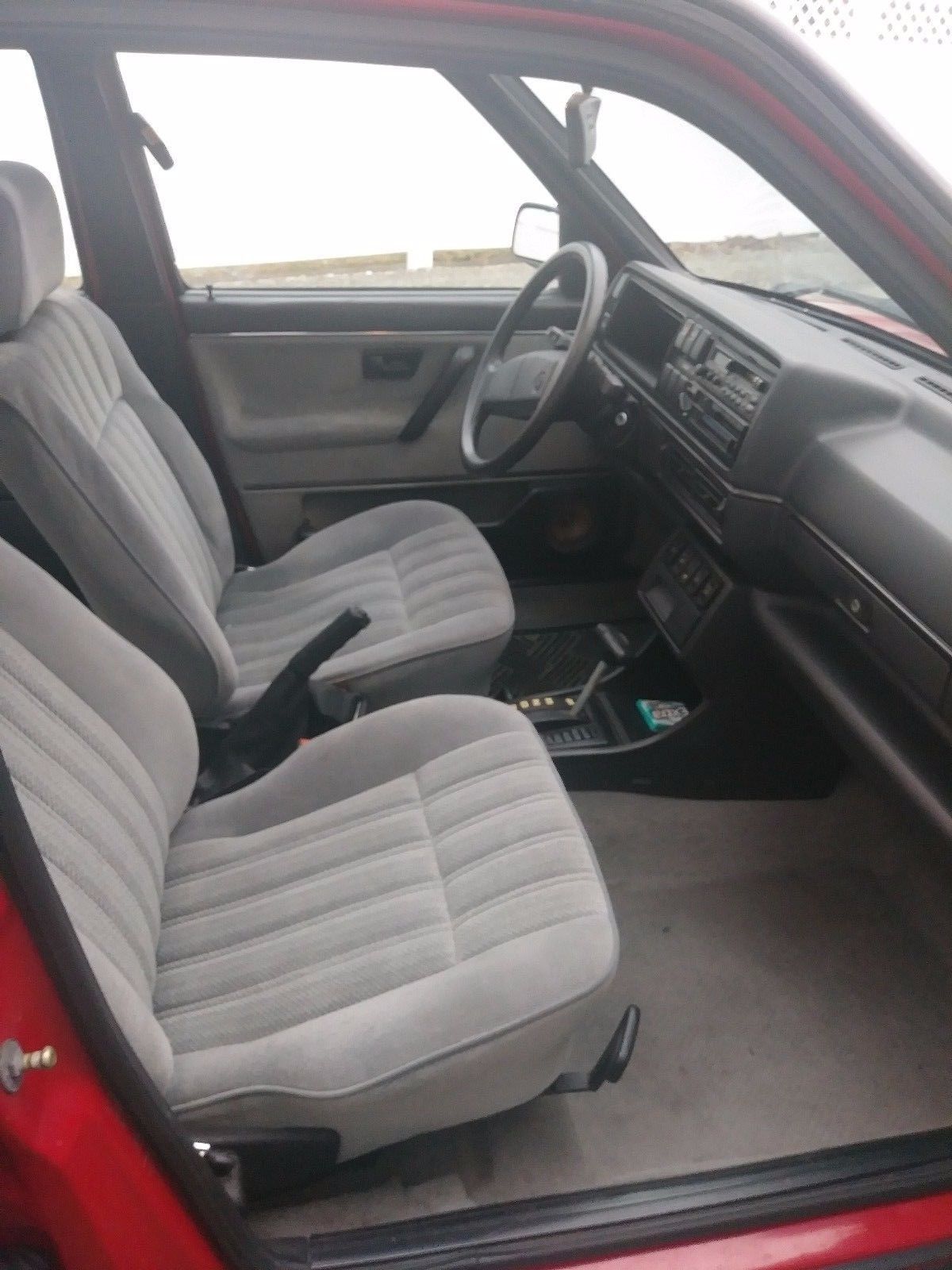 Extremely clean 1991 Volkswagen Jetta Carat for sale.

Timing belt

Water pump done
Runs great very reliable

Things that need attention the mileage stopped working 2 weeks ago.It stopped at 105K.Also only the passenger side power window works.The power mirrors do not work.Has a New exhaust system but it vibrates when in park.

Buyer responsible for shipping im located in North NJ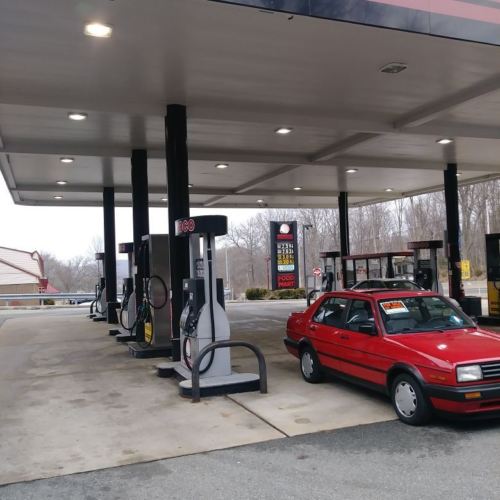 Have you ever noticed that whenever an odometer stops working, it seems to coincide with the sale of the car by less than a month? I have. It's similar to how all of my students simultaneously get sick and have flat tires or car accidents on the days of exams. Coincidence? But here I'll take the seller at their word; condition from what's shown on this Jetta is pretty great, with gleaming Tornado Red paint and unstained sport seats. The timing belt and water pump, along with new exhaust, are value-adds for the potential buyer, but there's also evidence that this in an early 1990s Volkswagen, as electrical items have failed with some predictability. But it has the optional power package (some of which may work), the optional automatic transmission (you were hoping for that one!), and the optional sunroof. In short, minus optional alloys this was as loaded and as expensive as a non-GLI got. But today this car will only set you back $2,500. And for a commuter/parts runner with some style and what appears to be great shape, that's at least worth considering.
-Carter