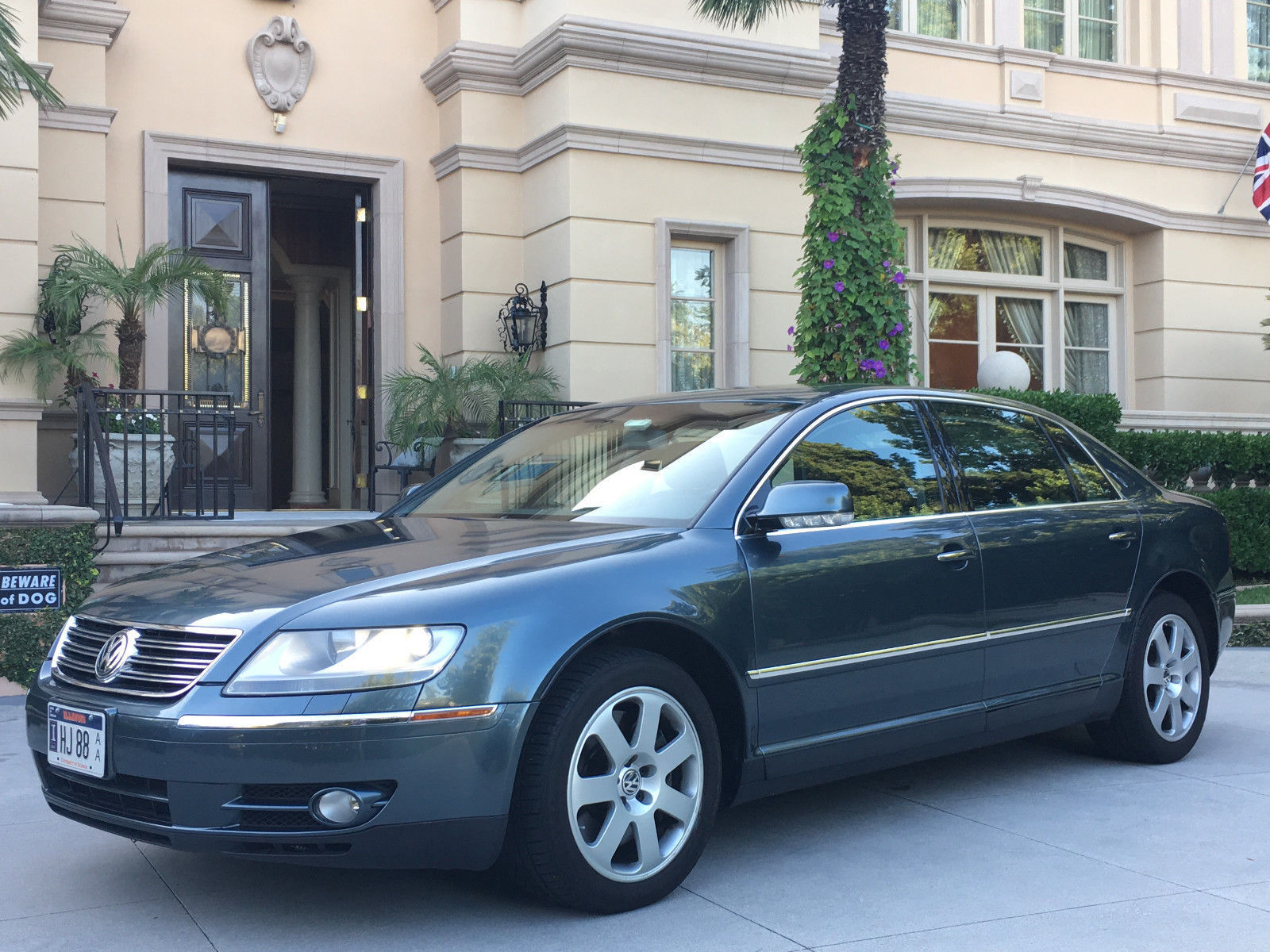 The Phaeton is a very perplexing car. It was established as a plan to produce a no-expense spared, world-beating luxury car – and, in many ways at the time, it was world beating. It offered similar luxury and performance to the established German standards – Mercedes-Benz's S-Class and BMW's 7-series, but also challenged stable-mate Audi's A8. Yet it was available on a more Volkswagen budget – at least, in theory. That's because if you walked into a Volkswagen dealer in the mid 2000s and wanted a basically optioned model, you'd be out about $75,000. For reference, that's about three times what my expensive-for-the-category Passat cost in 2002. And the big problem with that was how the Phaeton looked, because a bulk of the population wouldn't be able to tell the two apart.
But that wasn't the point about the Phaeton. Nor was it that you could get the lighter, aluminum version of what appeared to be the same car from more upscale Audi that would arguably attract much more attention for not much more money. And it was this exact confusion that befuddled the market; why would you ever pay $75,000 for a Volkswagen? The trick came in realizing what you were getting, which actually shared little architecture with the Audi corporate partner. Park a Phaeton next to an A8 and you'd swear they were just about the same car with light badging changes, but you couldn't be more wrong.
Although the model shared components with the D3 A8, it also shared much more architecture with other side of VAG's portfolio – the Bentley Flying Spur and Continental. This meant a steel chassis rather than the aluminum space frame, and that meant more weight – a lot more weight. To mitigate this, Volkswagen upped the power slightly over the A8's V8 to 335 and dropped its axle ratio to 3.65:1. The result was that the BGH equipped 4.2 liter V8 Phaeton could run with the A8 in a straight line – just. To outdo the Audi, then, Volkswagen had to up the luxury quotient in the Phaeton, and they did. Inside of these cars is a simply amazing place to be, with double-laminated glass, hectares of wood and enough leather to make a Village People audience envious. There were heated, cooled and massaging seats, navigation systems, 420 watt stereos and disappearing cabin vents. Shut the door and they're quiet – eerily, disturbingly quiet, in a "Uh-oh, what broke?" kind of way if you're used to the People's Car. Remove the VW badge from the steering wheel, and you could easily be fooled into thinking you were in a Rolls Royce from the period.
But not everyone was convinced, and as a result they sold slowly in the United States. Volkswagen offered boutique colors and wheels to help set the Phaeton apart from the rest of the VW run, but it was only really in Germany that the appeal of the understated Wundercar ever sold in number. Only a few thousand were brought into the United States, this 2004 being one of the claimed 1,433 to make it the first year: