John emailed me a few days ago to inform us that his wonderful and amazing Brabus E65 was on eBay. I fell sick on Wednesday and am just now catching up. But don't let that delay you — as of right now, there is only 2 days left on his auction.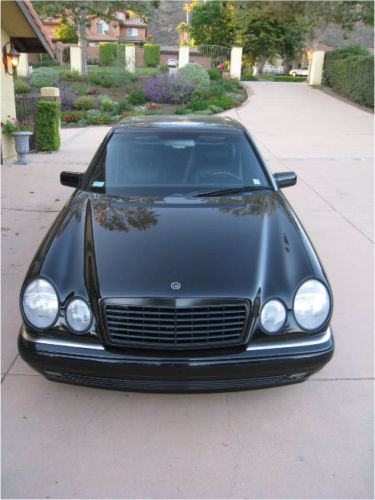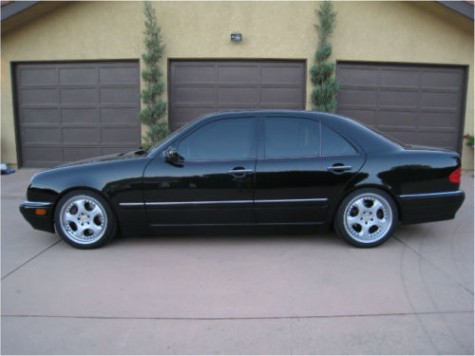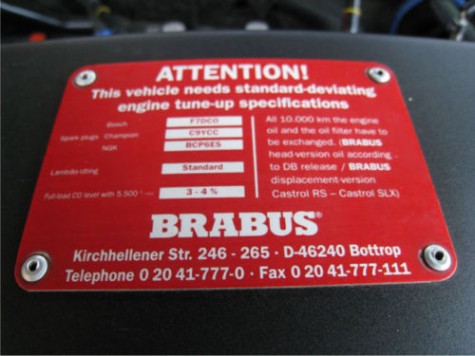 His ad tells the story well, so without further ado:
This is a full W210 Brabus car; one of one in USA. Built in 1997 from a brand new, zero-mile E420 purchased from Beverly Hills MB. Car was completely disassembled and shipped to Brabus Germany where the M119 motor was enlarged to 6.5 liters. It is a 450hp / 488 ft lb. torque motor (4 cam / 32 valve). This is the only official USA W210 6.5 in existence. Car was fully optioned when it was built. This includes full Brabus power-train, Brabus (Alcon) ft and rr brakes, Brabus full exhaust, Brabus full body kit, Brabus staggered modular wheels, Brabus Mastik leather interior, Brabus hood / trunk badging and trunk lettering, Brabus springs / shocks, Brabus door sills in stainless, Brabus steering wheel etc.

Car has roughly 40,900 original miles and is in excellent condition in all respects. Car is 040 black non-metallic with Black and contrasting Gray interior. There is a large integrated stereo that is aftermarket but period 1997-98. Car was featured in Motor Trend and an original copy of the magazine is included. This car was built at the time to be the fastest sedan in existence. It held this title in the USA as it is capable of 192mph. The only sedan to surpass this M119 6.5 is the Brabus W210 7.3 V-12 (206mph); none of which were imported to the States as they do not comply with USA crash and emissions standards.

This car can be fully verified by the USA Brabus distributor CEC (Claus Ettensberger Corp) in Los Angeles. You are free to call them.

You will notice that the car does not wear the Brabus front spoiler lower extension. I have a brand new, in-box unit that comes with the car. I do not have it installed, as my driveway is too steep with it in place.
What an opportunity and talk about rare! Can you imagine what the total cost of this conversion had to cost? A true MB collectors piece that deserves a good home. Good luck on the sale John,
dc