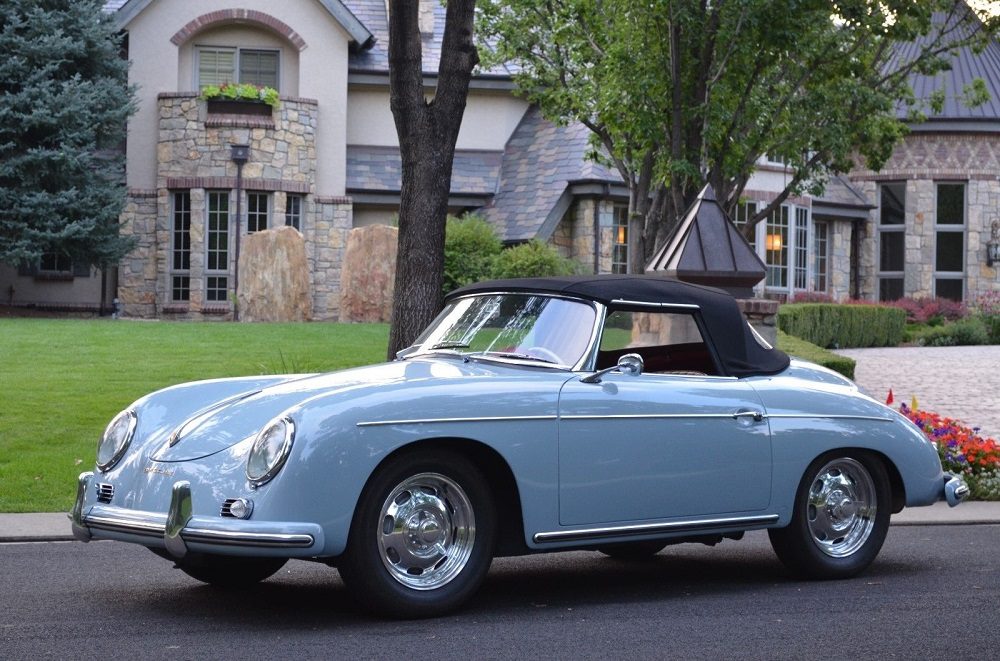 Over the weekend I looked at a pretty nice 911 Speedster up for sale. It was, as usual, very expensive, but also quite desirable. That Speedster, of course, hearkens back to the ethos of the original 356 Speedster though it is far from as spartan a ride as those very early Porsches. In fact, we might see the 911 Speedster to have greater relation to the Speedster's successor, which is the car we see here: the Convertible D.
The Speedster was a sales success for Porsche as a gentleman's racer: a car that could be used during the weekly commute, but then on the weekend with its stripped down features it just as easily proved to be a capable car around the track. That said, it may have been too spartan for such dual purpose. It sold well initially and then those sales slowed. Porsche then introduced the Convertible D, which added a few creature comforts back. It borrowed a standard set of seats from the 356 Coupe to replace the Speedster's hard buckets and raised the windshield height just a bit. It even gave you the option of winding the windows. Such luxury! The Convertible D was a little bit of a compromise, but these were still pretty much no frills open-top cars.
Like the Speedster the Convertible D remains very desirable, though a few notches down the value scale. The one we see here looks absolutely beautiful: a restored Meissen Blue 1958 Porsche 356A Convertible D, located in Colorado, with Red interior.
1 Comment