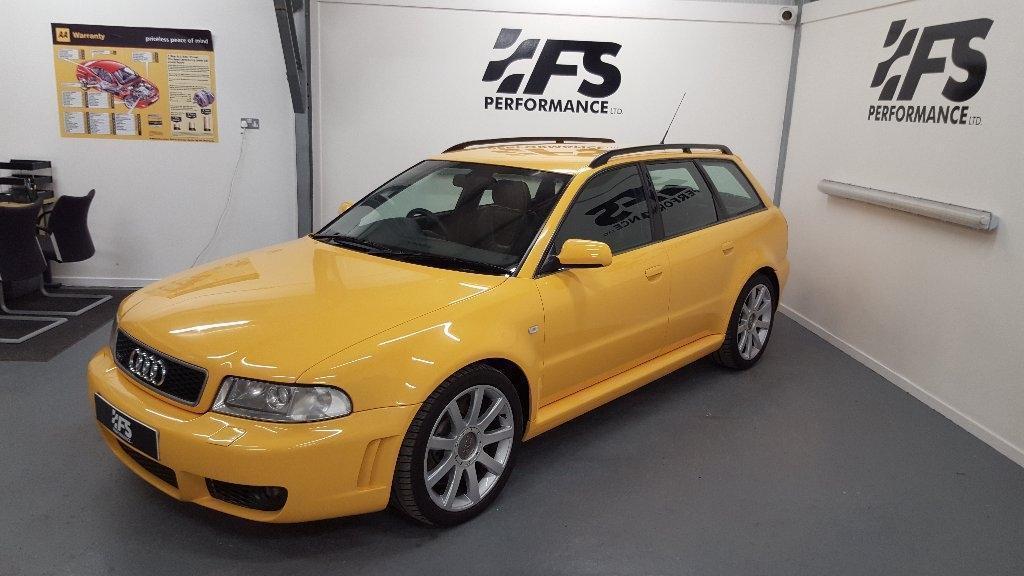 While the C6 RS6 Avant and B7 RS4 Avant have been nice to dream about, the reality is that both are pretty unlikely in the near future to be making the trip 'across the pond' anytime soon. So let's consider something which both could, and might.
The B5 RS4 was a legend right when it launched, but for some reason it seems overlooked in the marketplace today. Not as exotic as the RS2, nor as fast as the newer crew of turbocharged Audis, the B5 generation somehow feels lost. It doesn't help that it was insanely popular to mimic the model's gaping grills and signature widened flares here, nor that the RS4 engine upgrades are fairly common among enthusiasts. But when you see a real RS4, it's easy to see why this car was so highly regarded at the time.
First, it's a very sharp looking car. Nogaro Blue was the defining color for fast Audis in this period, but boy does Imola Yellow stand out. The stance, wheels, flares and bumper covers along with more pronounced exhaust all pull together to make the RS4 feel much more special than a normal S4 Avant. And with 375 horsepower on tap from the Cosworth-developed version of the 2.7 liter twin-turbo V6, it's not exactly like the B5 RS4 was pokey. In fact, the power-to-weight and performance is nearly identical to the later B7 RS4.