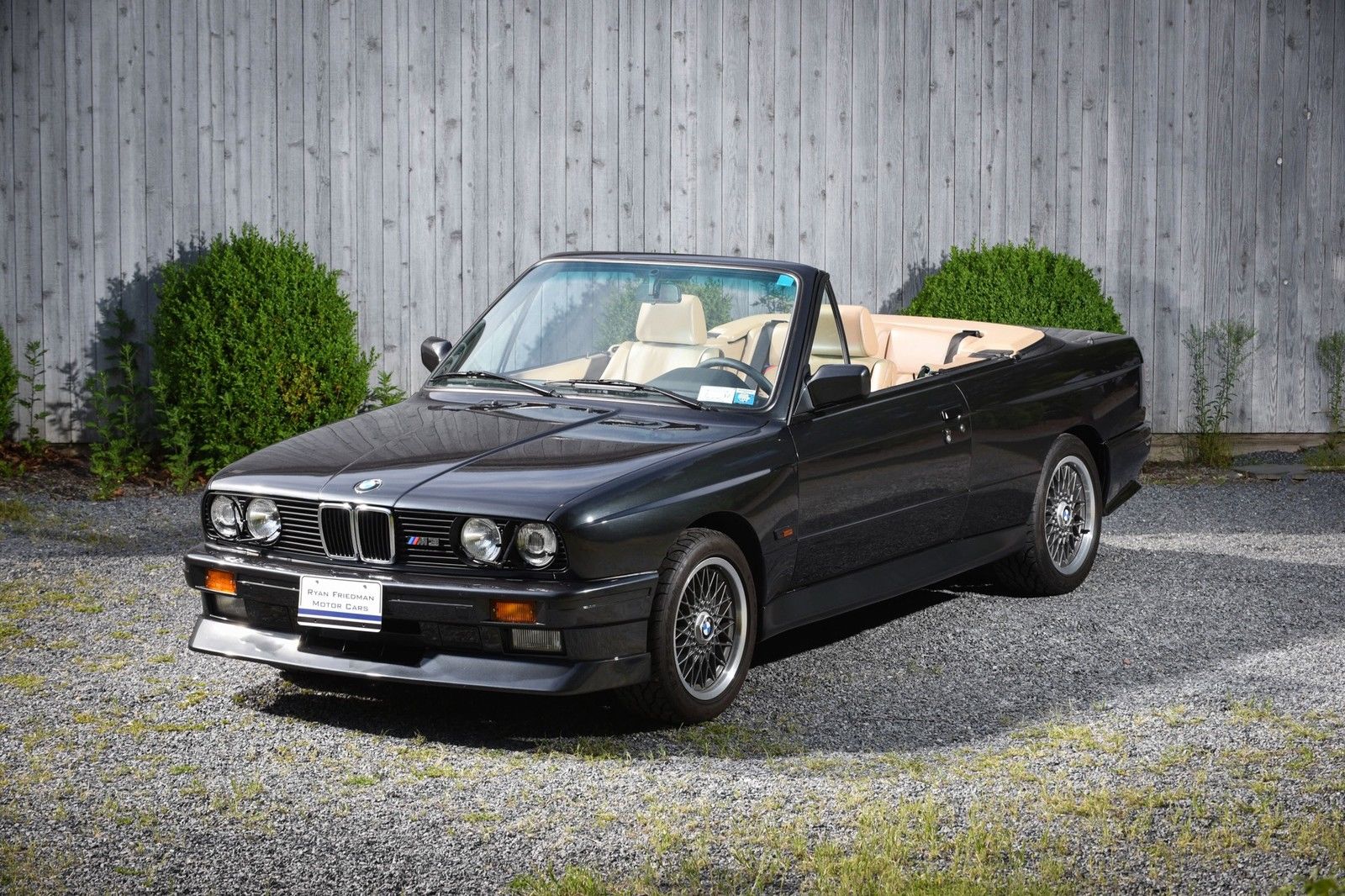 Update 2/8/2018: this rare Convertible M3 continues to surface, this time in a reserve auction format. But the seller lists the car for $93,995 on their website.
Prior update11/22/2017 – Asking price on this M3 Convertible has dropped to $94,995.
I bet more than a few of you think I have it out for the E30. And, true enough, it's not a chassis that gets nearly the press on this site that it does on others. Perhaps it is the culture which has emerged around the Cult of E30, maybe it's just jealousy at the plethora of options and availability of parts that are both none existent in the E30 world.
Most likely, it's because I like to be a little bit different than the crowd, and truth told that's a hard thing to do in the E30 world.
But I have the potential solution for my problem right here.