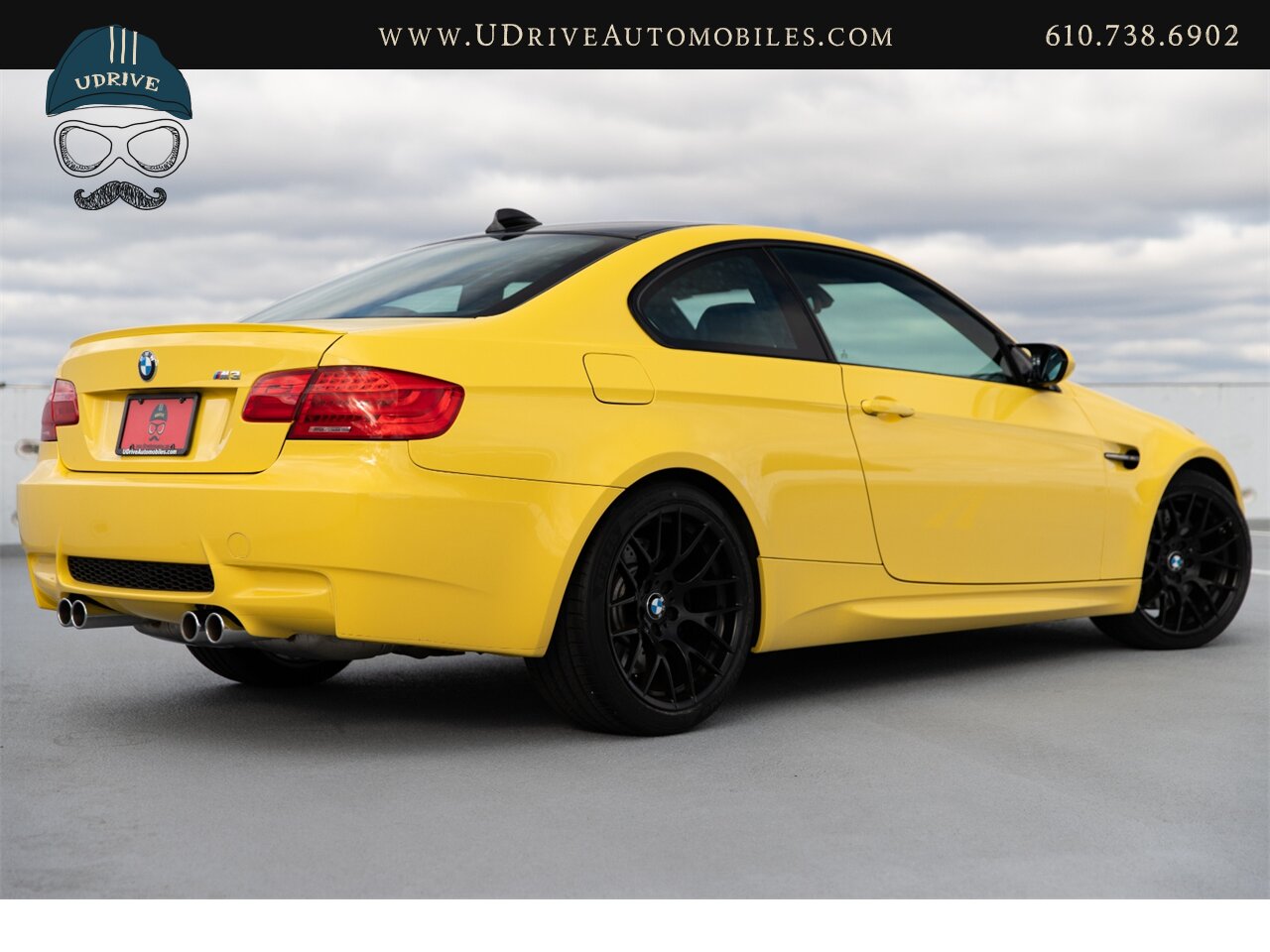 While there's no doubt that the E9x M3 was instantly recognizable as the replacement for the outgoing E46 model, there was an inconvenient truth that had snuck into the lineup: weight. Part of what had made the E30 such a curb-hopping maniac was that lack of heft even with all the accoutrements. By the time the E92 launched, the M3 had put on nearly 800 lbs of weight.
To motivate it the extra mass, BMW did effectively what it had done to create the S14 from the M88; it took its top-tier motor in the S85 V10 and removed two cylinders. The result was the S65 V8 and 414 horsepower was on tap for your right foot's pleasure. That was a monumental leap from the E46; when the E46 launched with 93 horsepower more than the prior generation, I thought there was no way BMW could do it again. But they did, tacking on 81 horsepower to the prior generation's total without forced induction. BMW topped the E46's specific output per liter, too, besting 103 in the E9x – in a package which was 40 lbs lighter despite two more cylinders. Impressive, indeed.
Granted, if you were plunking down $60,000-odd worth of your hard earned credit, you'd want amenities like power seats, a nice radio, air conditioning – the normals that made it a better road car to live with day-to-day. The original purchaser went fairly light on options; it's got cloth seats, no sunroof, no navigation…in fact, really pretty few options were ticked. But one significant one was; of the 15,799 came to the U.S.. 8,299 of those were post LCI cars like today's example. 6,235 came as manuals (both pre- and post-LCI). 865 were sent through BMW's Individual program and painted a variety of colors, and this is one of 43 that were finished in Dakar Yellow.
4 Comments