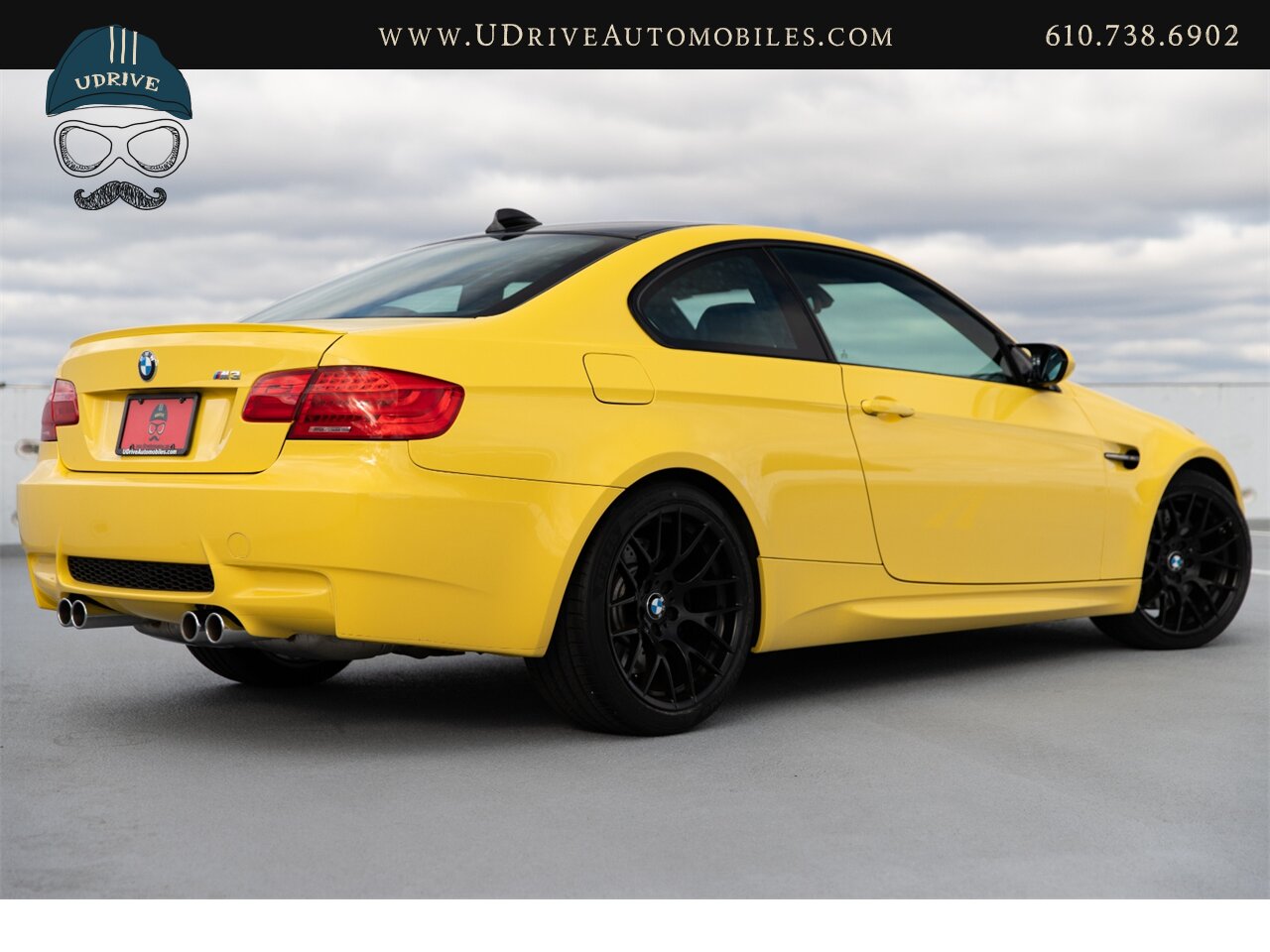 While there's no doubt that the E9x M3 was instantly recognizable as the replacement for the outgoing E46 model, there was an inconvenient truth that had snuck into the lineup: weight. Part of what had made the E30 such a curb-hopping maniac was that lack of heft even with all the accoutrements. By the time the E92 launched, the M3 had put on nearly 800 lbs of weight.
To motivate it the extra mass, BMW did effectively what it had done to create the S14 from the M88; it took its top-tier motor in the S85 V10 and removed two cylinders. The result was the S65 V8 and 414 horsepower was on tap for your right foot's pleasure. That was a monumental leap from the E46; when the E46 launched with 93 horsepower more than the prior generation, I thought there was no way BMW could do it again. But they did, tacking on 81 horsepower to the prior generation's total without forced induction. BMW topped the E46's specific output per liter, too, besting 103 in the E9x – in a package which was 40 lbs lighter despite two more cylinders. Impressive, indeed.
Granted, if you were plunking down $60,000-odd worth of your hard earned credit, you'd want amenities like power seats, a nice radio, air conditioning – the normals that made it a better road car to live with day-to-day. The original purchaser went fairly light on options; it's got cloth seats, no sunroof, no navigation…in fact, really pretty few options were ticked. But one significant one was; of the 15,799 came to the U.S.. 8,299 of those were post LCI cars like today's example. 6,235 came as manuals (both pre- and post-LCI). 865 were sent through BMW's Individual program and painted a variety of colors, and this is one of 43 that were finished in Dakar Yellow.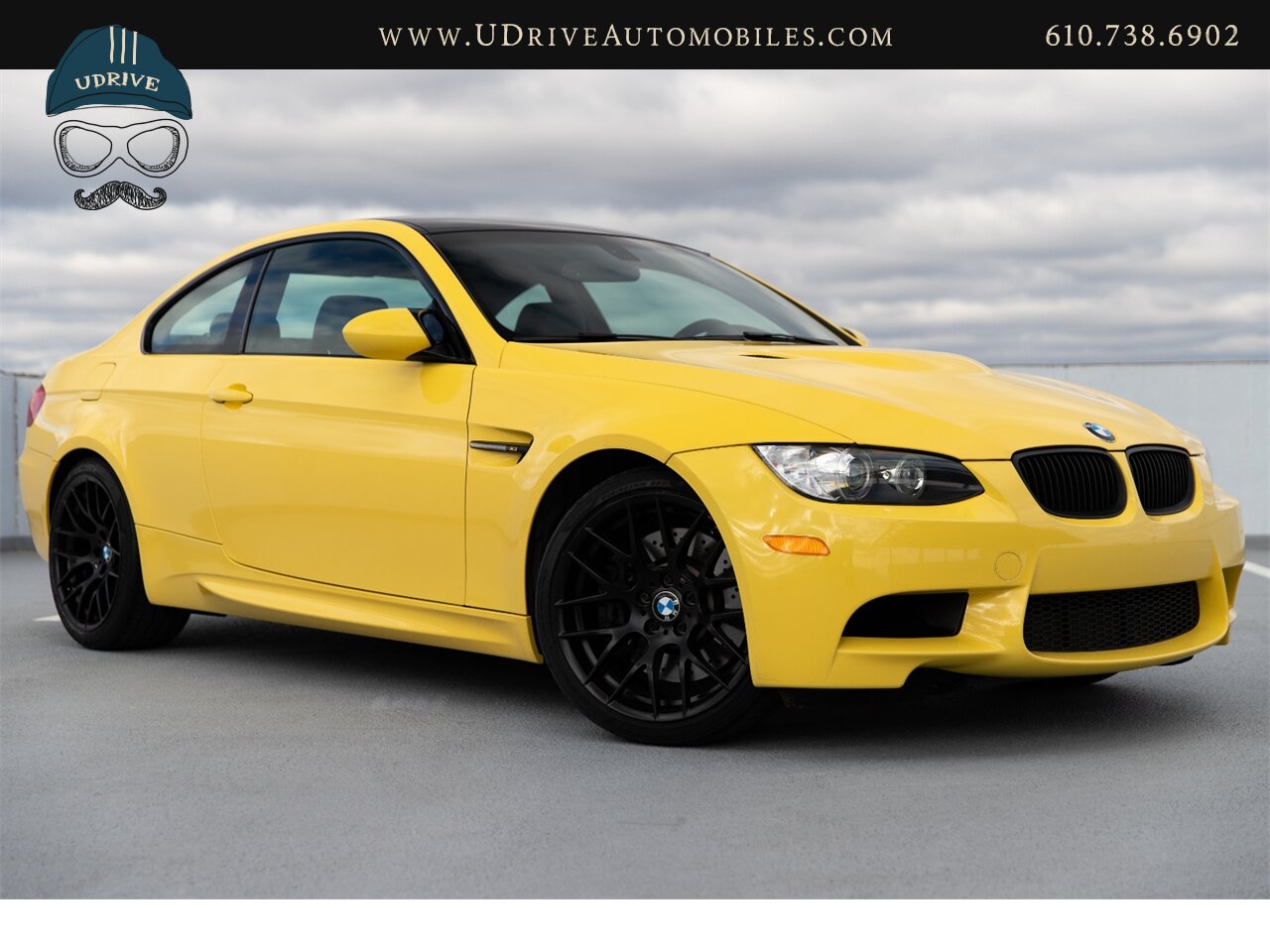 Year: 2010
Model: M3 Coupe
VIN: WBSWD9C55AP363504
Engine: 4.0 liter V8
Transmission: 6-speed manual
Mileage: 28,900 mi
Location: West Chester, Pennsylvania
Price: $74,900 Buy It Now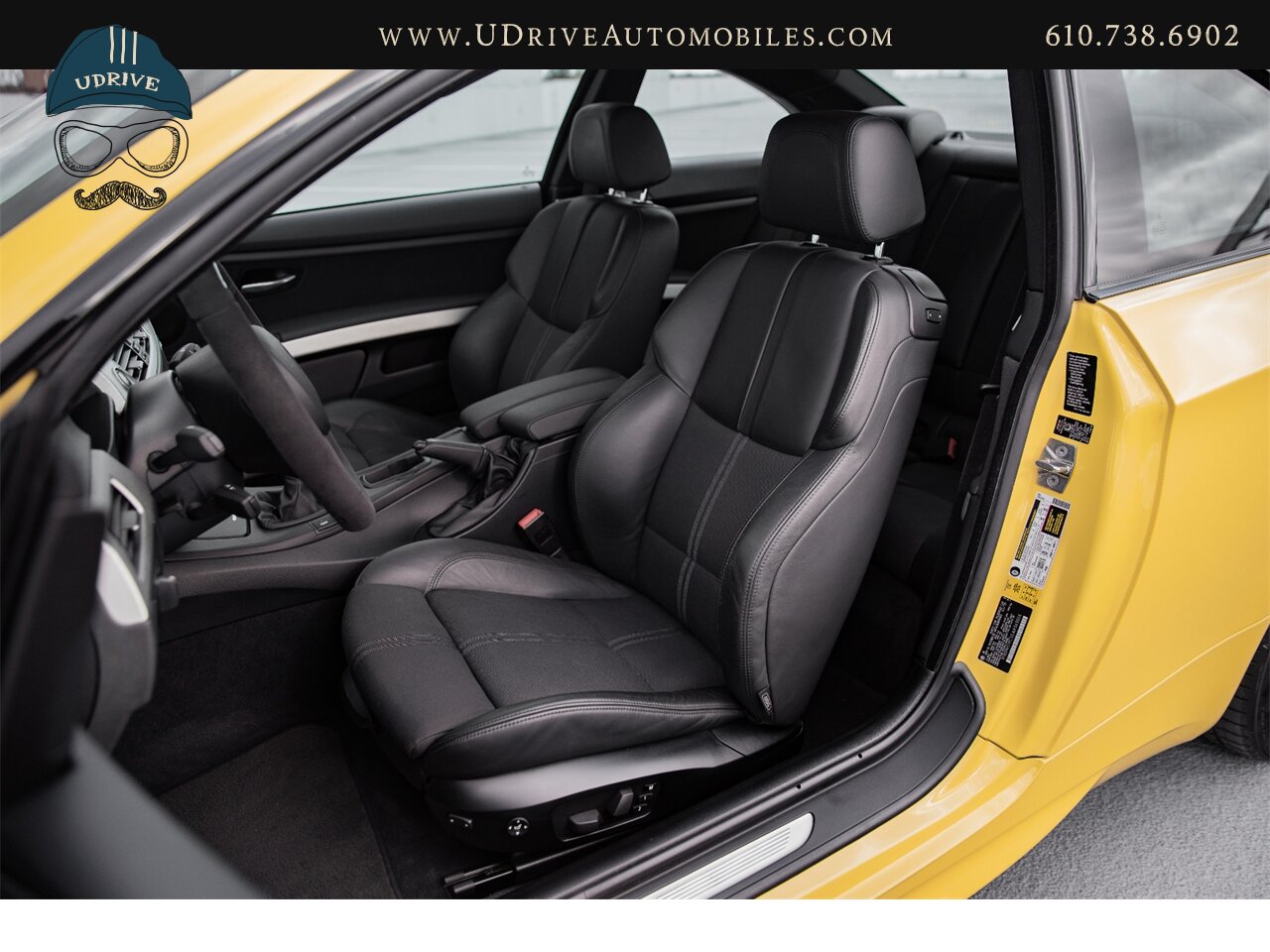 !!WE ARE AVAILABLE TO ANSWER ANY QUESTIONS AND DISCUSS OFFERS AT
(610) 738-6902!!
!!PAPERWORK CAN BE COMPLETED ELECTRONICALLY AND WE CAN ARRANGE SHIPPING DIRECTLY TO YOU!!
!!2010 BMW M3!!
!!6 SPEED MANUAL!!
!!BMW INDIVIDUAL COLOUR!!
!!DAKAR YELLOW OVER ANTHRACITE SPEED CLOTH!!
!!CARBON FIBER ROOF!!
!!INCREDIBLY RARE SPEC!!
!!BMW M PERFORMANCE STEERING WHEEL…BMW GTS/359 WHEELS IN BLACK…BLACK KIDNEY GRILLES AND SIDE VENTS!!
!!PAINT PROTCETION FILM HAS BEEN APPLIED TO THE FRONT BUMPER, PARTIAL HOOD/PARTIAL FENDERS, ROCKER PANELS, AND REAR BUMPER!!
CALL (610) 738 – 6902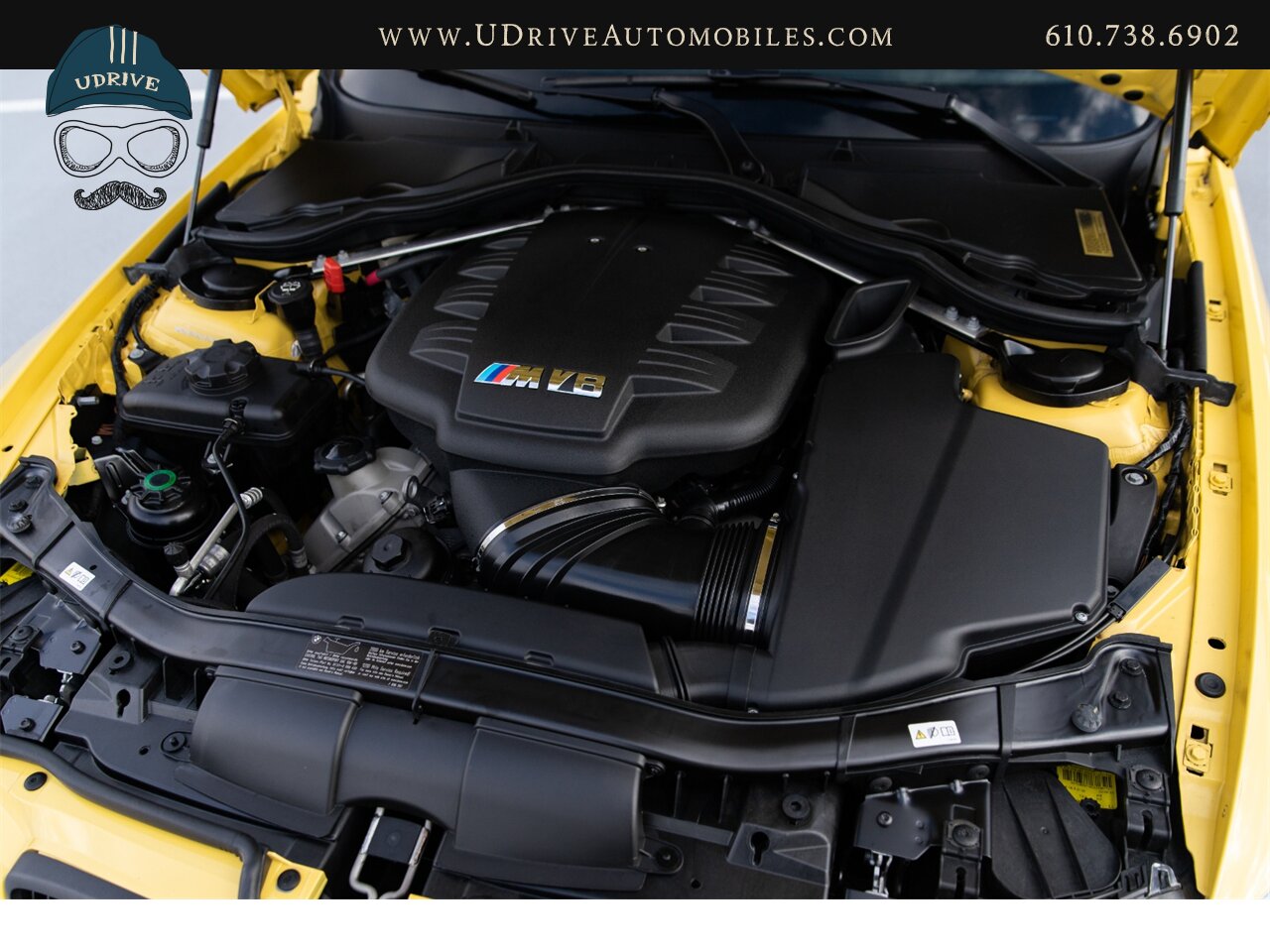 Holy moly that's a lot of exclamation points. It's also pretty staggering to see this price of $75,000, but then let's consider what we're looking at. This is as limited as an E92 gets, really – take, for example, that there are five times as many Lime Rock Edition cars floating around the US as there are Dakar Yellow coupes. It's also only got 29,000 miles, which is quite low, and the condition appears to be top. It's not stock; the Competition Package wheels were added for better or worse, and the M Performance wheel is interesting to look at. $75,000 is top of the market for an E92 that isn't a limited edition for sure, and I don't recall seeing one trade even close to that amount recently. But that's the same thing we'd have said five years ago about the E46, for argument's sake. It's obviously hard to predict the future, but this is a special example of a special car – and it's in collector condition.
-Carter