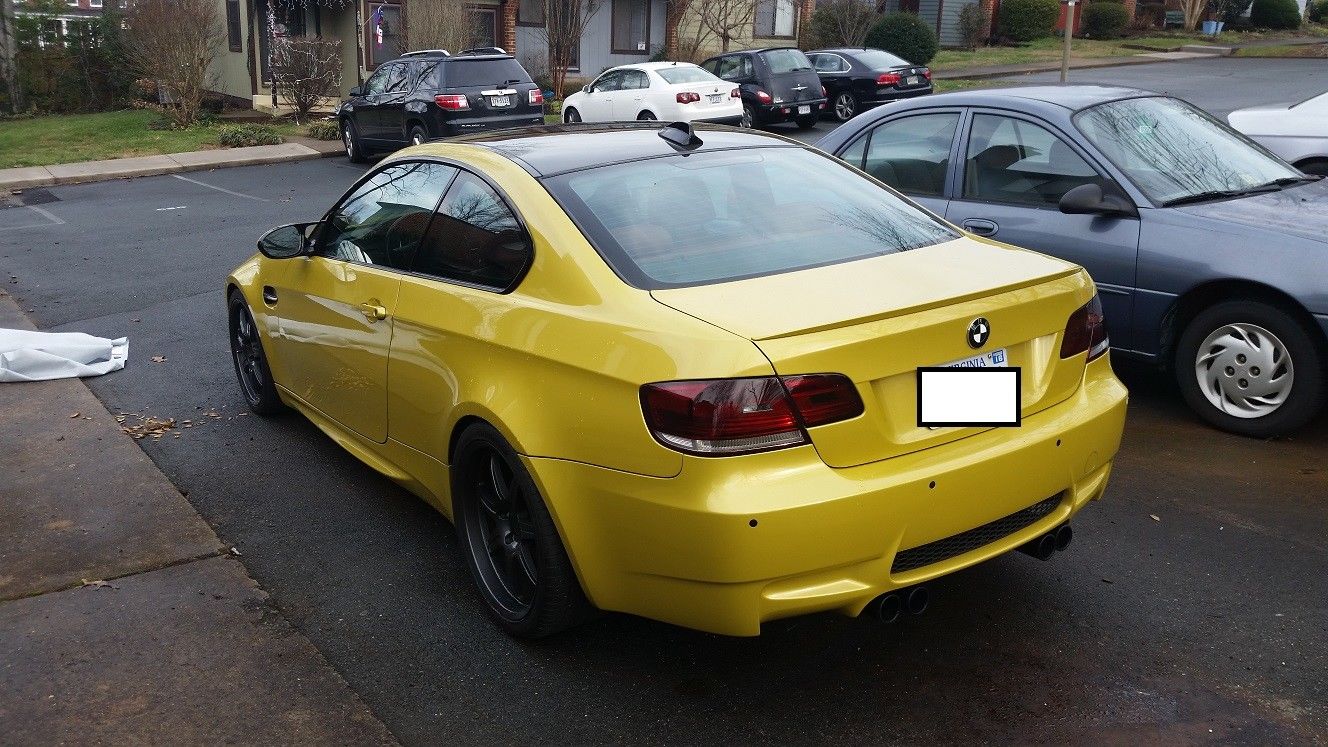 Some cars clearly have interesting stories associated with them. A few of those stories are very compelling; cars that have lived their entire lives with a single owner who lovingly lavished gifts of unfettered maintenance and weekly detailings. Other times is a car which has somehow beaten the odds, appearing in completely original and untouched condition.
But more often than not the stories make you want to run away. Perhaps it is an accident history, lack of detail, or high price – whatever the case, there's reason to be suspicious. With that in mind I consider today's M3. What initially caught my attention, obviously, is the color. Phoenix Yellow Metallic was not a standard color on the E9X chassis, so finding one in that shade must mean that it was a BMW Individual car, right? Well, that would make this car very, very rare. There were a total of 865 Individual colors for the E9X, and of those only 2 are recorded to be Phoenix Yellow. That's right, there are more E46 models painted Phoenix Yellow by BMW Individual after the color was discontinued in March 2005.
On top of that, the car has Fox Red leather. Now, that combination may not be for anyone everyone, but it certainly makes this car pretty special. Mileage, while not very low, also wasn't outrageous. To add to the positives, there's a host of Dinan upgrades and even disclosed maintenance. For all you DCT haters, it's a 6-speed manual, too. And then there's the price – $26,000. This car is into the same price bracket as prime E46 models. So, what gives?
5 Comments