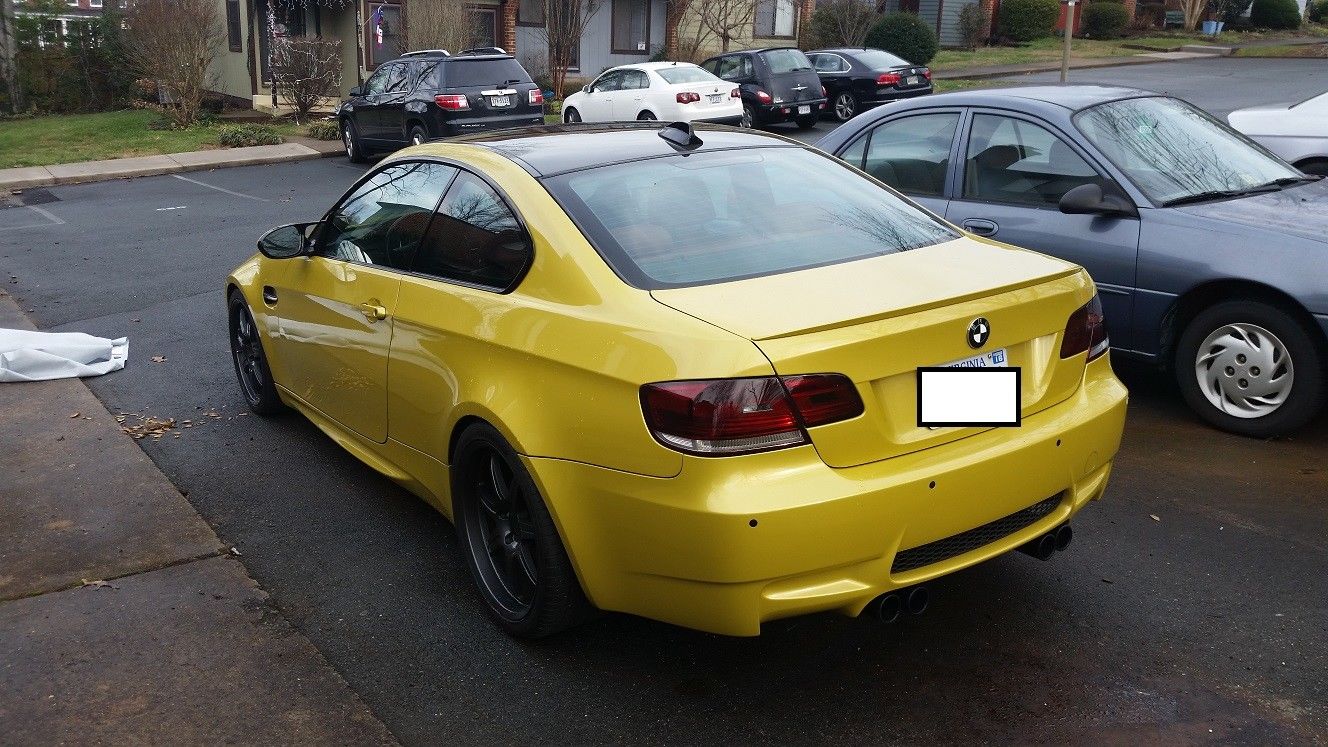 Some cars clearly have interesting stories associated with them. A few of those stories are very compelling; cars that have lived their entire lives with a single owner who lovingly lavished gifts of unfettered maintenance and weekly detailings. Other times is a car which has somehow beaten the odds, appearing in completely original and untouched condition.
But more often than not the stories make you want to run away. Perhaps it is an accident history, lack of detail, or high price – whatever the case, there's reason to be suspicious. With that in mind I consider today's M3. What initially caught my attention, obviously, is the color. Phoenix Yellow Metallic was not a standard color on the E9X chassis, so finding one in that shade must mean that it was a BMW Individual car, right? Well, that would make this car very, very rare. There were a total of 865 Individual colors for the E9X, and of those only 2 are recorded to be Phoenix Yellow. That's right, there are more E46 models painted Phoenix Yellow by BMW Individual after the color was discontinued in March 2005.
On top of that, the car has Fox Red leather. Now, that combination may not be for anyone everyone, but it certainly makes this car pretty special. Mileage, while not very low, also wasn't outrageous. To add to the positives, there's a host of Dinan upgrades and even disclosed maintenance. For all you DCT haters, it's a 6-speed manual, too. And then there's the price – $26,000. This car is into the same price bracket as prime E46 models. So, what gives?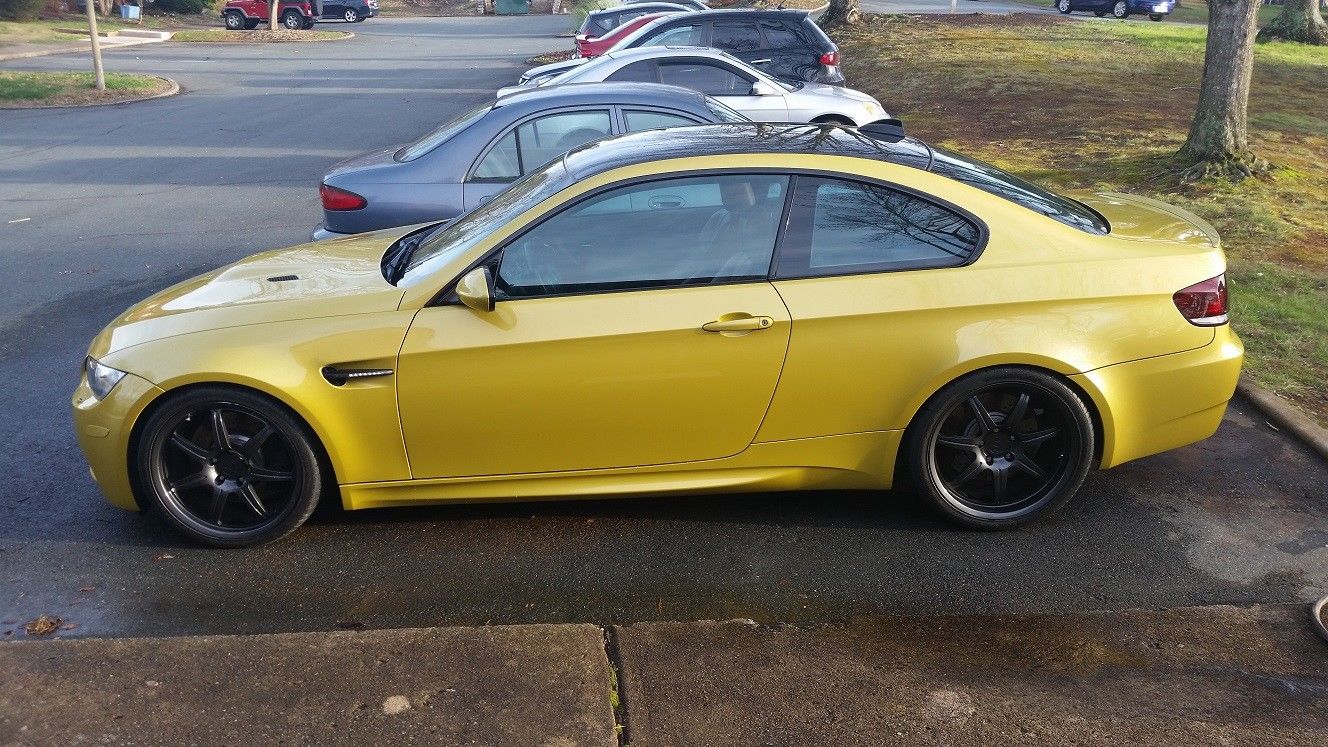 Year: 2008
Model: M3
Engine: 4.0 liter V8
Transmission: 6-speed manual
Mileage: 82,000 mi
Price: $23,000 Buy It Now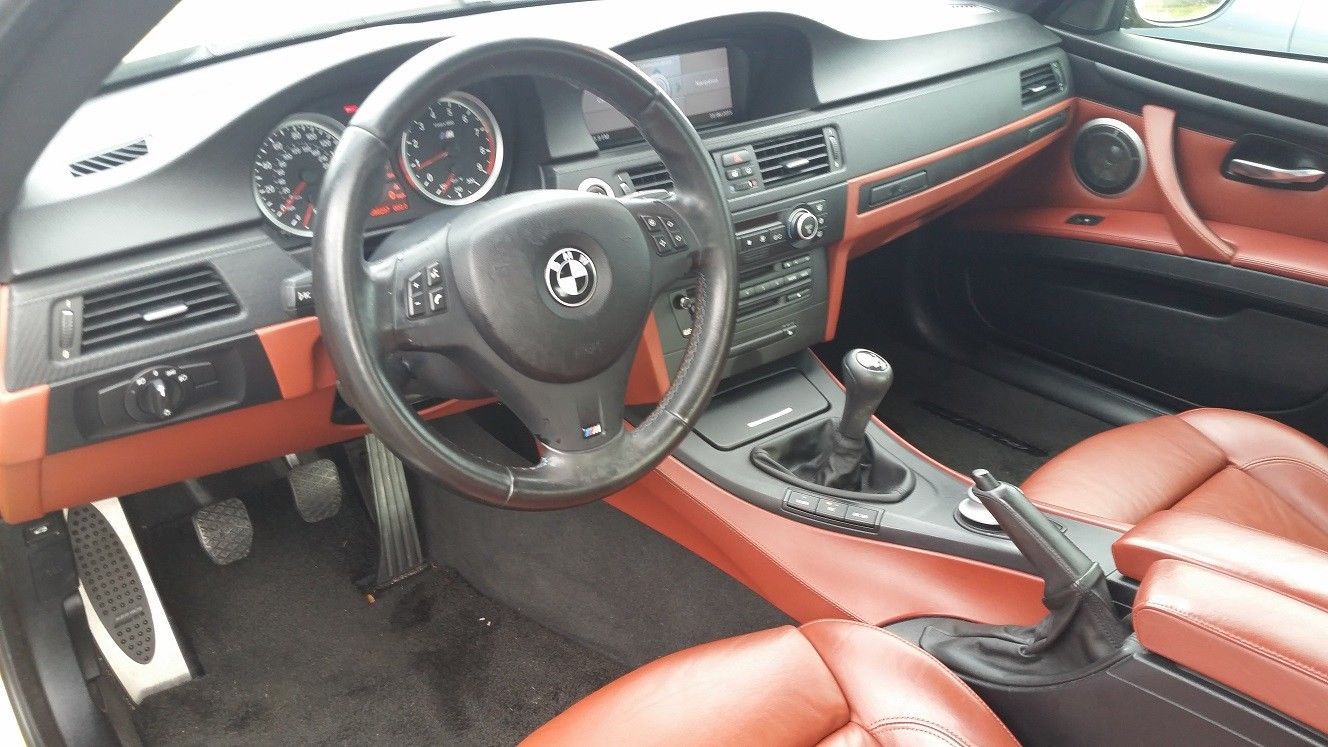 2008 e92 M3 82k 6 speed, Phoenix Yellow on extended fox red leather, fully loaded
$26,000

Will gladly provide more pictures to interested parties. There is a lien on the vehicle, so a bank to bank wire transfer will be the preferred method of payment.

Original motor spun a bearing @ 80k, replaced with a 46k motor with professionally installed, pro-actively replaced rod bearings. 2k miles on new rod bearings, flywheel and clutch. Brake pads/rotors are almost brand new as well. In excellent condition inside and out. Typical rock chips in the front area. Vehicle was resprayed by the original owner from Jerez Black to Phoenix Yellow.
Runs and drives excellent!

Car has lived under a cover when not in use. Front right TPMS sensor currently on, I'll try to get this fixed before sale. Other than that, perfect no dash lights at all.

Clean CarFax.

Airbag recall has been completed.

Fully loaded, including carbon fiber roof.

DINAN 19″ super light weight forged wheels tires 275 front 295 rear
DINAN front sway bar
DINAN tune
DINAN rear diff
DINAN springs front and rear
DINAN rear links
Integrated K40 radar detector
LUX Angel eyes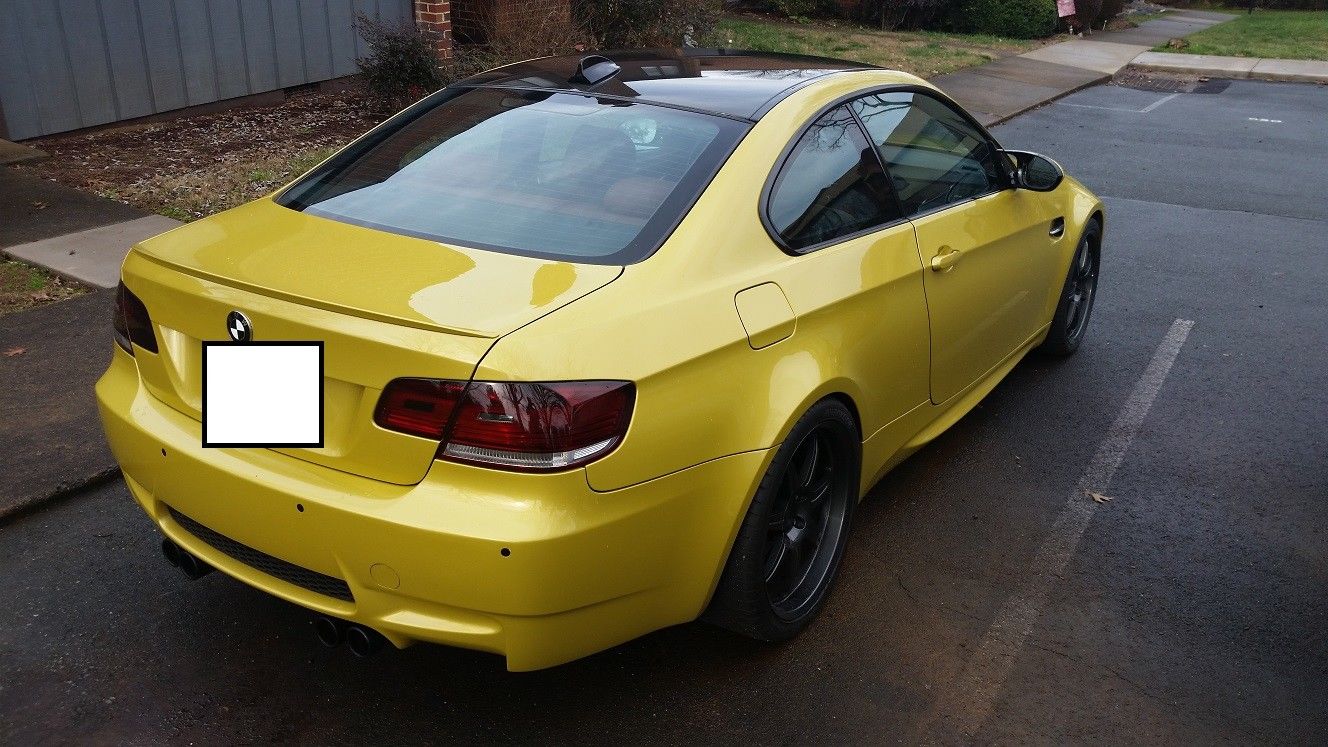 So there are a few tricks here. First is that the car was not originally Phoenix Yellow, according to this seller the car went through what appears to be a pretty thorough respray early in life. That had to be pretty expensive and it makes me wonder why you wouldn't just do a wrap, but it seems like the repaint wasn't done because of accident damage if the car has a clean carfax. Then there's the motor – this particular example is on its second S65 which is claimed to be just 2,000 miles in. That could either be a positive or negative depending on what you're looking at. It's also got a lean on it, and the condition isn't perfect – two things that would make me wonder if the current owner is a bit over their head in this car.
But then there are a lot of positives. One is that it's undergone a fair amount of recent work, including the airbag recall (which reminds me again I'm due on mine…you should see the mailings, they're quite hilarious!). The Dinan upgrades are neat, even if they're not for everyone. In particular, those wheels are quite highly sought. This car was pretty highly spec'd originally – M Drive, tire pressure monitoring (which apparently might be an issue now), Dynamic Damper Control, mirror package, comfort access, compass mirror, skibag, seat heating, headlight washers, park distance control, USB interface, navigation, voice system, hi-def radio with satellite and CD changer and rain sensors. So with a fresh motor, 80,000 miles and a unique color combination, the $26,000 asking price isn't outrageous – presuming you like your friends occasionally like calling you Ronald Mc.D.
-Carter