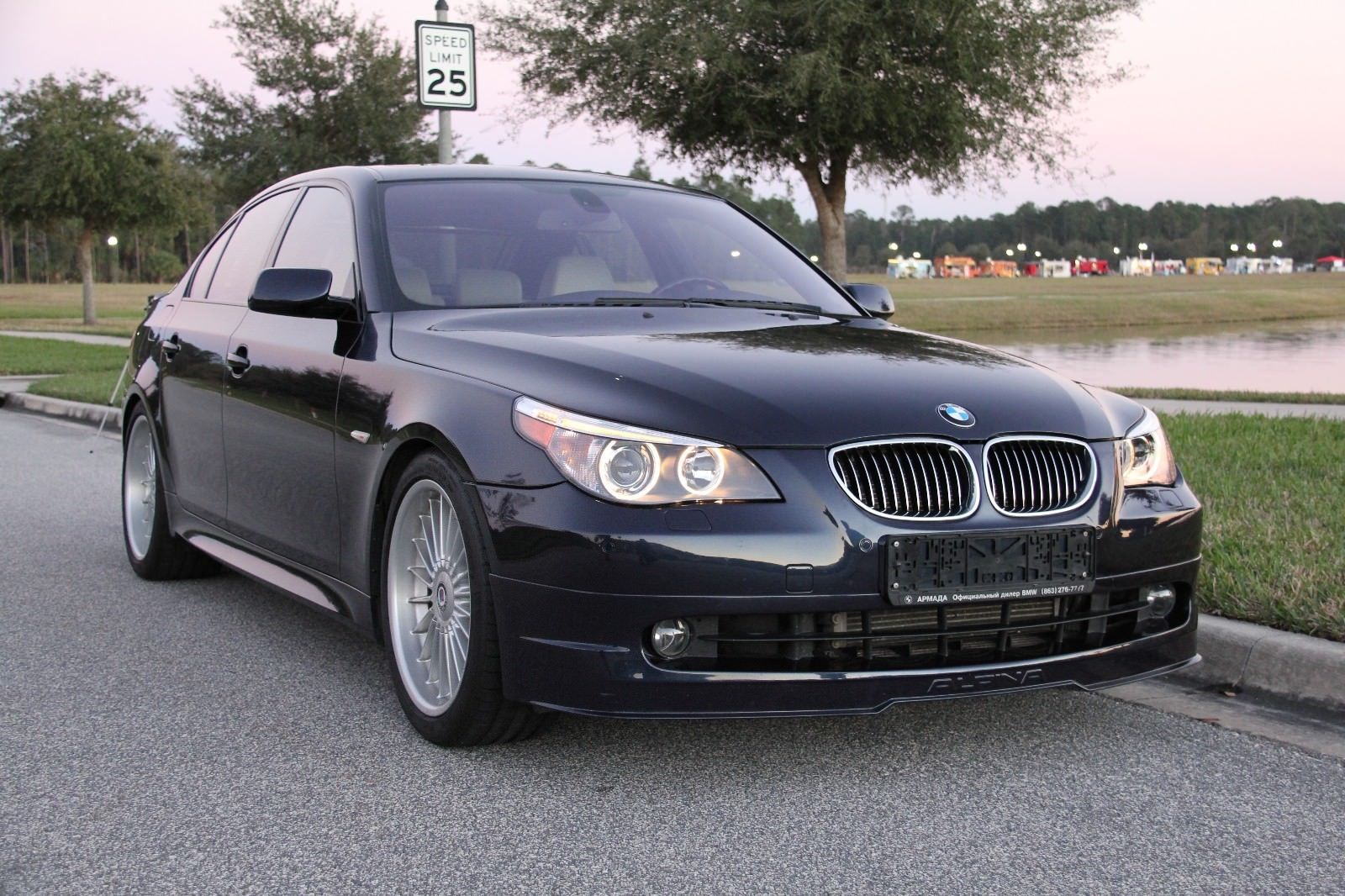 Update 9/18/18: This Alpina B5, claimed (believably) to be the only one in the U.S., is now up on SecondDaily.com with a $22,000 Buy Now. At that price it would seem much more in line with the market!
In my mind, Alpina's mystique has dimmed slightly over the past decade. Still capable of producing monsterously powerful luxury machines, the proliferation of options that are also insanely fast and luxurious has meant that the company's original niche has become substantially more commonplace. And while it's been awesome that Alpinas started being imported through BMW dealerships in 2007 and now offer several models to U.S. fans who can stomach the serious price tags, it also made them much less exclusive.
While products have widened over the past few years to include the 6-series, most of what Alpina sent to the U.S. market was based on the 7. The supercharged B7 was quite potent, but didn't solve the problem of the E65's looks all that much. Arguably, no amount of anything could do that particularly well.
But the B7's supercharged 4.4 V8 was also available to Europeans in a (slightly) smaller package – the B5. Based on the E60, what would have started as a 330 horsepower 545i was transformed into a 500 horsepower, 500 lb.ft torque weapon. In typical fashion, Alpina revised the wheels and suspension, exhaust and interior, and of course added body kits to the E60. With 133 lb feet more torque than the V10 M5 produced and at a more reasonable 4,000 rpm rather than 6,000, the B5 could actually out-accelerate the M product. 0-62 was tested to arrive in 4.6 seconds, and the fun didn't run out until you were just 5 mph shy of 200. Best yet, you could have this speed in a wagon!
Unfortunately for U.S. fans, the B5 and even more powerful B5S weren't imported to the U.S.. Production of the B5 was limited to only 428 sedans, and the quite believable claim is that this is the only one in the United States: