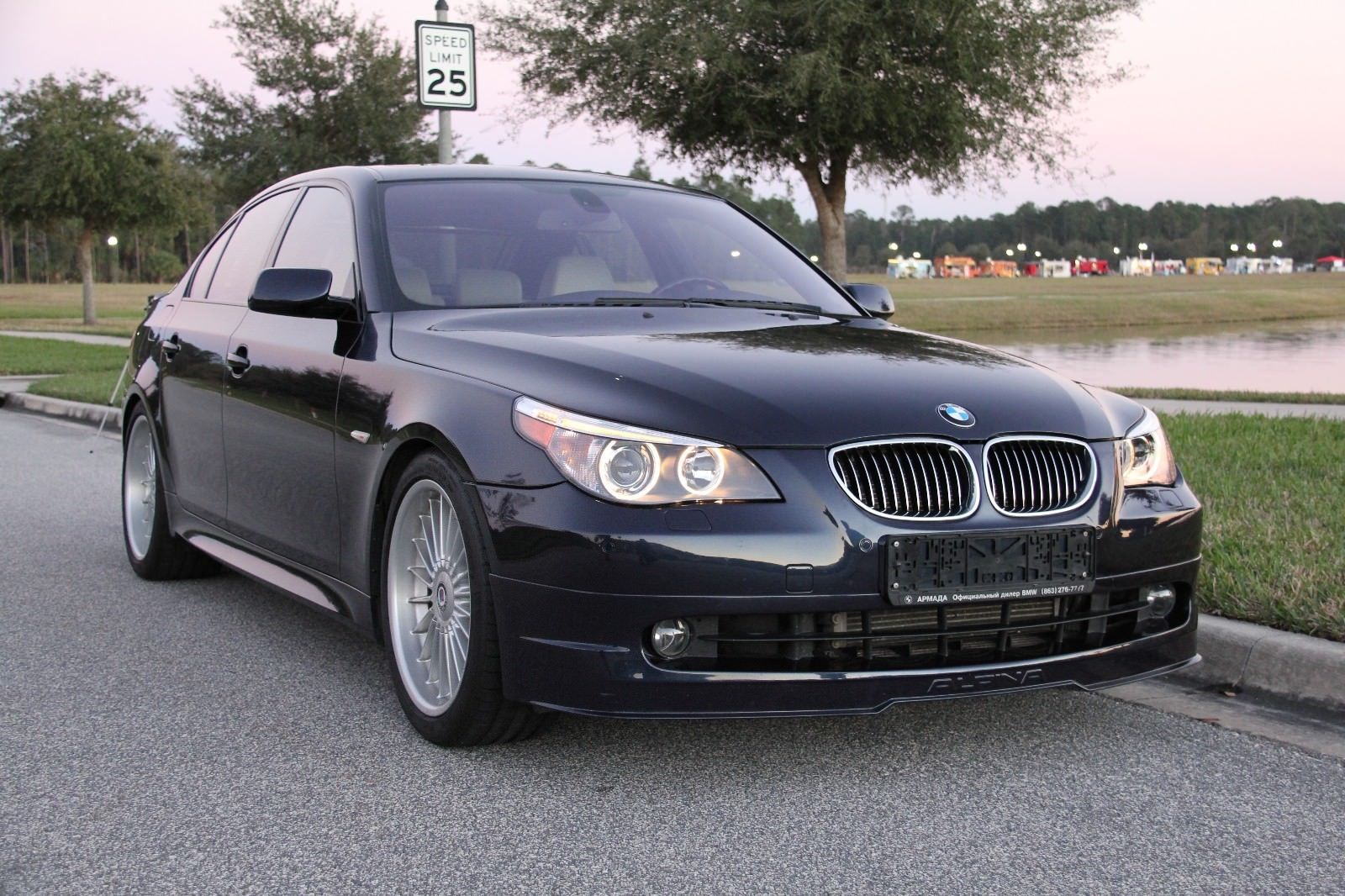 Update 9/18/18: This Alpina B5, claimed (believably) to be the only one in the U.S., is now up on SecondDaily.com with a $22,000 Buy Now. At that price it would seem much more in line with the market!
In my mind, Alpina's mystique has dimmed slightly over the past decade. Still capable of producing monsterously powerful luxury machines, the proliferation of options that are also insanely fast and luxurious has meant that the company's original niche has become substantially more commonplace. And while it's been awesome that Alpinas started being imported through BMW dealerships in 2007 and now offer several models to U.S. fans who can stomach the serious price tags, it also made them much less exclusive.
While products have widened over the past few years to include the 6-series, most of what Alpina sent to the U.S. market was based on the 7. The supercharged B7 was quite potent, but didn't solve the problem of the E65's looks all that much. Arguably, no amount of anything could do that particularly well.
But the B7's supercharged 4.4 V8 was also available to Europeans in a (slightly) smaller package – the B5. Based on the E60, what would have started as a 330 horsepower 545i was transformed into a 500 horsepower, 500 lb.ft torque weapon. In typical fashion, Alpina revised the wheels and suspension, exhaust and interior, and of course added body kits to the E60. With 133 lb feet more torque than the V10 M5 produced and at a more reasonable 4,000 rpm rather than 6,000, the B5 could actually out-accelerate the M product. 0-62 was tested to arrive in 4.6 seconds, and the fun didn't run out until you were just 5 mph shy of 200. Best yet, you could have this speed in a wagon!
Unfortunately for U.S. fans, the B5 and even more powerful B5S weren't imported to the U.S.. Production of the B5 was limited to only 428 sedans, and the quite believable claim is that this is the only one in the United States: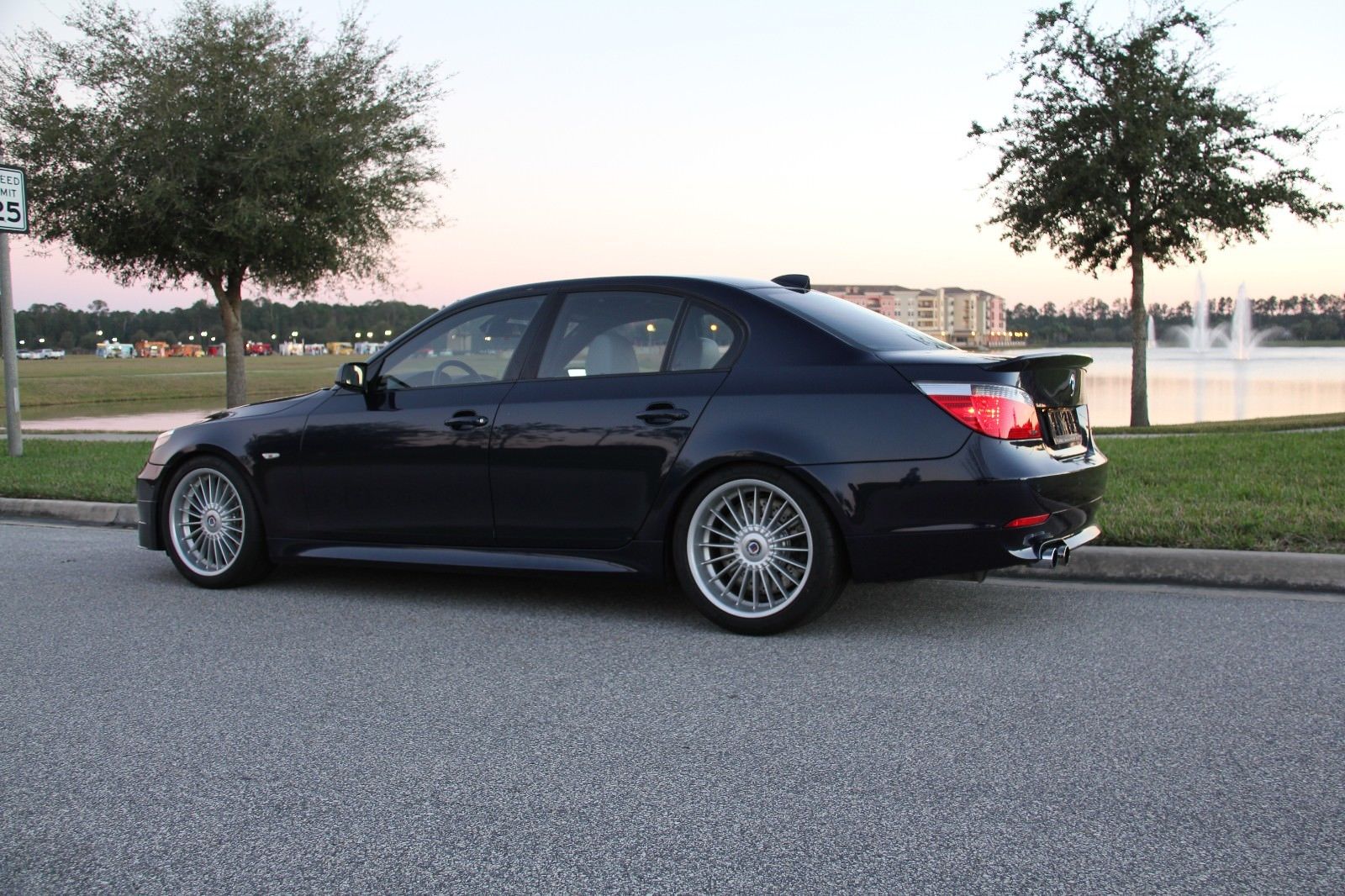 Year: 2005
Model: B5
Engine: 4.4 liter supercharged V8
Transmission: 6-speed automatic
Mileage: 85,000 mi
Price: $70,000 Buy It Now
For sale very rare ALPINA B5!

VIN-WAPB544005RH10096 ALPINA has their own VIN, because in Europe they're an actual car manufacturer and not a tuning company.

This car is the only one of its kind in the United States and the whole North America thus making it a collector's item! ALPINA had never officially imported this particular model into United States.

It was imported to the country in late 2012 through a licensed independent Registered Importer, which converted this car to bring it to the US DOT/EPA regulations.

It is in perfect mechanical condition. There are a few minor cosmetic issues that one would expect from a car with this mileage and history. However, all imperfections can be easily and inexpensively addressed. The interior is also in great shape. Only 2 owners including me. No accidents. Non-smoker car. All service has been done in timely manner. Has a clean Florida title. All documents in order.

Options include: full leather interior (smoke white), leather dashboard, Alcantara headliner, head-up-display, power everything, heated seats with memory function for the driver's seat, xenon/adaptive headlights, navigation, folding rear seats, shades on rear windows.

Technical specs: Engine: V8 268.4ci (4398cc); Power: 493bhp (500ps/368Kw); Torque: 516ft-lb (700Nm); Acceleration: 0-60 – 4.4s (0-100kmh – 4.7s); Top Speed – 195mph (314kmh)

Feel free to ask questions.

Thanks for watching!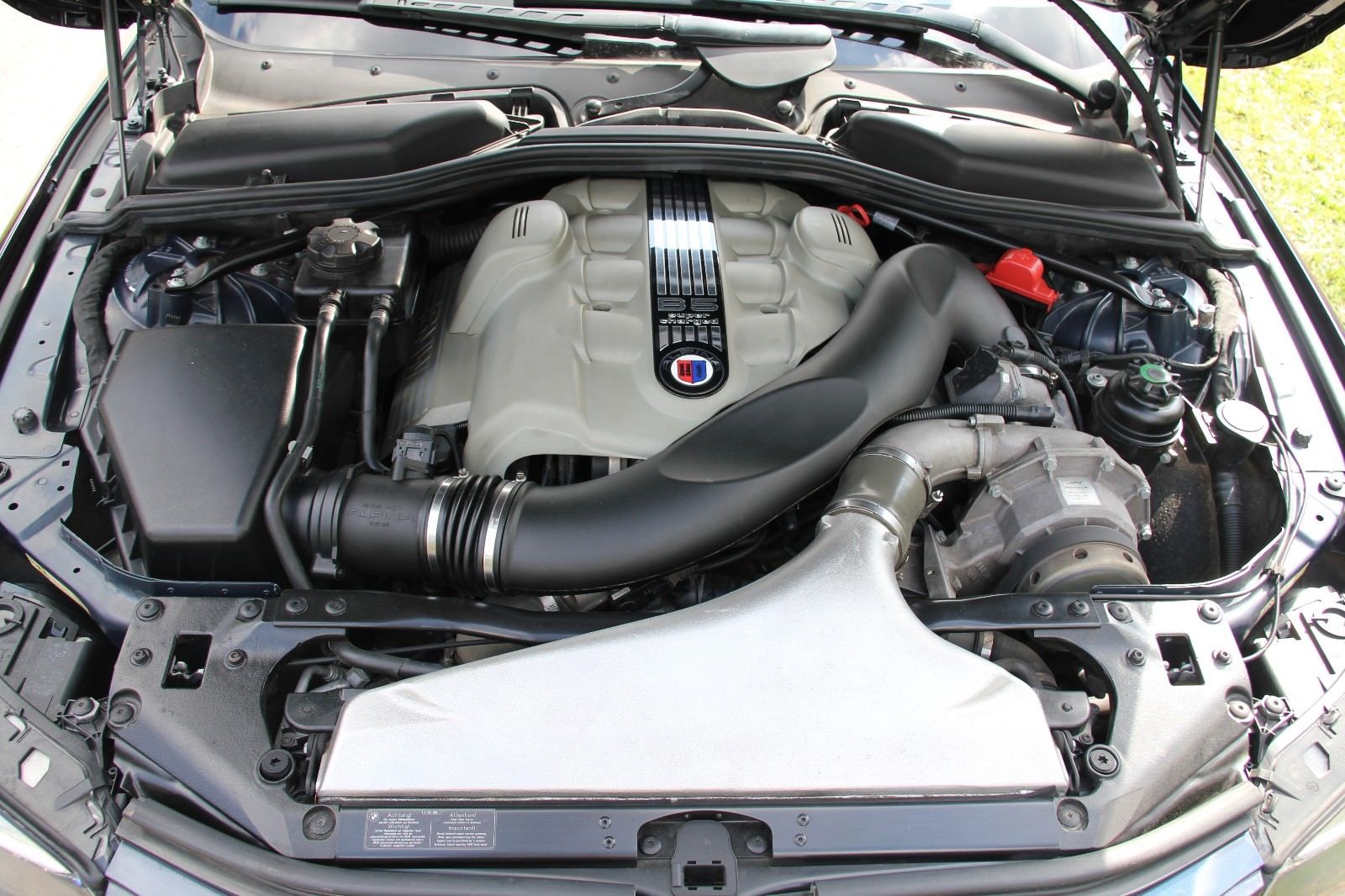 As if this car were not exclusive enough, on top of the unique American status this one was also painted a special color called Blue Onyx Metallic, matched well by the Smoke White Merino leather. It is a very impressive example overall that hides its 85,000 miles well. There are few questions about its legitimacy; Alpina Archives lists this car as being in the U.S., the VIN is correct and all tags and importation appear to be correct.
That said…$70,000?!? Wow. That's nearly triple the price of the a really nice 2007 BMW M5 6-speed these days. Heck, you could buy a really nice F10, a pretty nice E60, and a driver E39 trio of M5s for that money. This is a very cool example of a very rare car, but I'm not sure that many are seeking out the E60 as a collectable quite yet.
-Carter