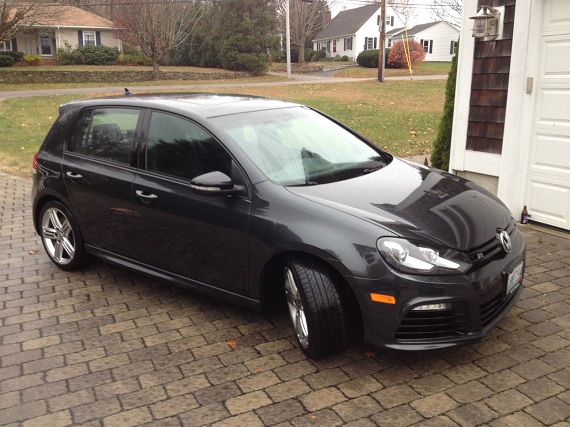 I suppose I'm not a very fair consumer, if I'm honest. For years, I decried Volkswagen for depriving Americans of the very best offerings it had. Golf Rallye and Country? Nope, and not the Limited either. Passat G60 Syncro? Nope, we didn't get that either. There's a string of great TDis that didn't come here (and still don't), along with one of the ones that really bugged me – the 4 door GTi. It just never made sense to me how you could argue the GTi was a super practical car when they made a more practical version that just wasn't brought here. Of course, that ended with the Mk.V, so then my annoyance turned back to the Golf Limited. Sure, we had the R32 – by all rights, a great car, that was not available in 4-door version in the first generation and then not available in either a 4-door or manual in the second generation. To me, in an effort to be gimmicky Volkswagen had really lost the bit. Apparently I wasn't alone in that thought, because Volkswagen finally made my GTi wishes come true in 2012 with the U.S. introduction of the spiritual successor to the Golf Limited – the Mk. 6 Golf R. Gone was the VR6, replaced by the more potent and tunable 2.0T which could now be specified with a manual and all-wheel drive, and importantly in 4-door guise. Did I buy one? Nope, because this German wonder priced in at a shocking $36,000 with options. For a Golf, mind you. A year later, if you're willing to put up with some light wear and tear and some mileage, you can find used examples at or below entry-level two wheel drive GTi prices, such as today's Carbon Steel Grey Metallic example: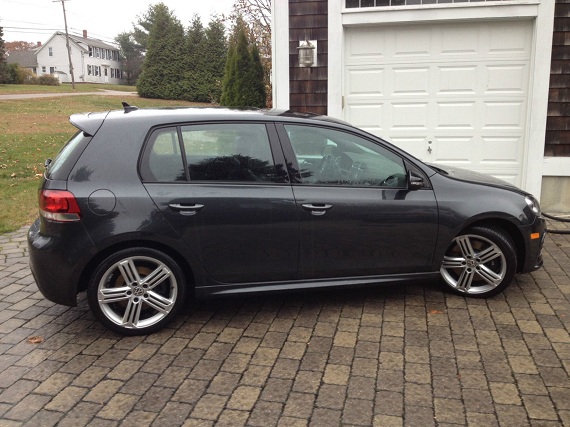 Year: 2012
Model: Golf R
Engine: 2.0 liter turbocharged inline-4
Transmission: 6-speed manual
Mileage: 44,000 mi
Price: $23,599 Buy It Now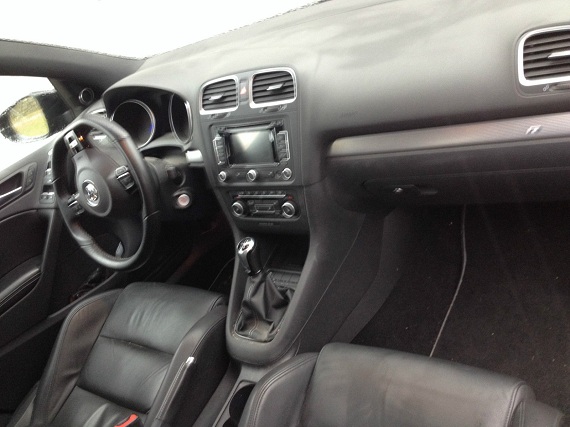 Original owner great car.

On Nov-19-13 at 05:45:51 PST, seller added the following information:

Deposit refundable within 48 hours after inspection if you are not satisfied. You may inspect the car within 3 days of purchase via ebay. Full payment within 7 days of winning auction or deposit is lost.

On Nov-19-13 at 15:59:29 PST, seller added the following information:

No accidents, no paintwork. All service at dealer.

On Nov-29-13 at 11:27:33 PST, seller added the following information:

Car had routine service completed on 11/29/13. Brakes were checked and measured. Was told brakes may last another 40,000 miles. Service records from this visit are in photos. Car needs nothing is ready to go. Nothing needed for at least 10,000 miles until next oil change.
This car is truly the car I wanted Volkswagen to import in 1990, and it looks great – though as with the R32, there's a heaviness in the appearance of the Golf R that doesn't seem to me as noticeable in the GTi. Still, it's the best looking Golf to me since the second generation and the understated performance really channels the Golf Limited well. I'm not a fan of the Talledega wheels and Carbon Grey probably wouldn't be my choice of color were I paying up front, but due to the mileage on this car you're getting a pretty substantial discount over the sticker price of just a year ago. Is it worth it? The performance on the Golf R is impressive, moreso to me than either of the previous R32s even if they had a better exhaust note. Add into that 4-door practicality and all-wheel drive performance, and this is truly a giant-slayer of a car at a much more reasonable price that it's originally offered at.
-Carter