The low mileage 450SEL we featured last month is back up for sale. The car failed to meet its reserve last time at $18,800 after an impressive 50 bids.
-Paul
THE BELOW POST ORIGINALLY APPEARED ON OUR SITE November 14, 2013: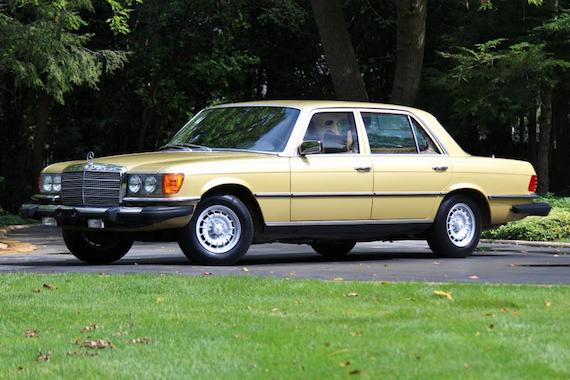 With a new Mercedes-Benz S class upon us, it's an opportune time to look back through the years and see how this luxury sedan development. The W116 S class quickly became an afterthought after the much loved W126 debuted at the dawn of the 1980s. This big bruiser's moment came via a movie most of us all know and love, Ronin. The top of the range 6.9 made an appearance in this action packed flick, terrorizing a Citroën XM and duo of Peugeot 605s in the pursuit of a mysterious case. Even with a rocket launcher perched through the sunroof opening, the 6.9 still looked dignified going about its business. This 450SEL captures much of the 6.9's aura even if the V8 is down on power. But for most, the power, safety and luxury this classic S class offers is quite adequate.
Comments closed