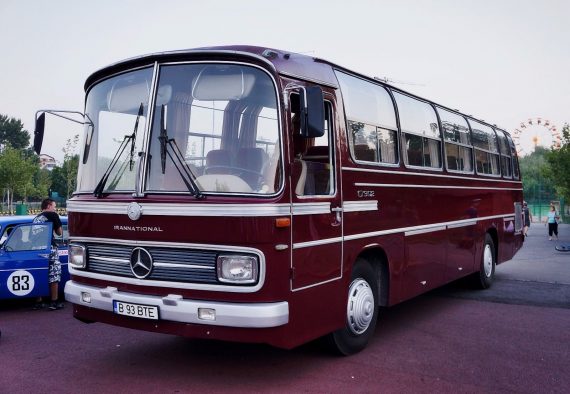 File this one under something you don't see everyday. What you're looking at is a 1973 Mercedes-Benz O 302 bus produced under license from Daimler in Teheran, Iran. After the buses were built at the Iran National factory, a handful were transported nearly 2,400 miles to then-Communist Romania to be used as buses for state sponsored activities in the late-'60s and early-'70s. As the normal fate of old buses goes, the majority of these O 302 people movers were used for nearly a million miles then hauled off to the scrap yard. This 1973 was a lucky survivor because of a man named Alexandru Constantinescu, who bought the old run down bus in 2009 then undertook a three year restoration to bring it into new glory. Now that he's had his fun, it's time to let it go to the next owner.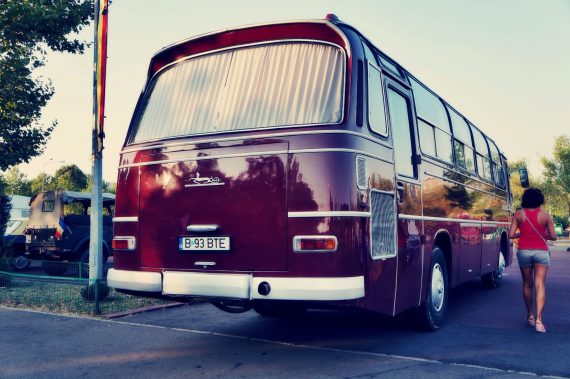 Year: 1973
Model: O 302
Engine: 8.7 liter 6-cylinder
Transmission: 6-speed manual
Mileage: 440,000 mi
Price: $133,000 Buy It Now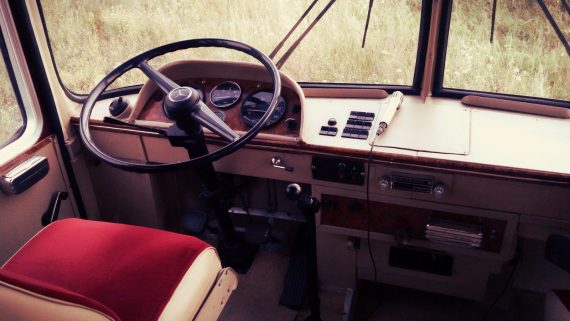 One of the first coaches built by Mercedes-Benz, O302, manufactured under licence in the Irannational factory in Teheran, in the '70s. It was fully restored between 2009 and 2012 by a private restoration team. The bus was restored in conformity with the original blueprints, using the original parts, trim elements, carpeting and upholstery employing premium materials.

The bodywork has some little flaws, visual, no dents, no paintwork issues, and for more details, including pictures of the restoration work, or any doubt, please contact me via email.

The coach is fully working, ready for any kind of trip, having participated in many Exhibitions, Shows or any Classic car festivals, appearing in a few magazines, articles, and even in a car channel's YouTube video.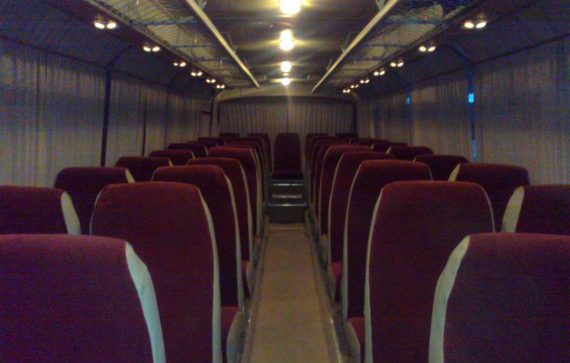 Now I'm not exactly an expert in the O 302. But from what I can gather, these were, in typical Mercedes fashion of that era, a sturdy workhorse that was built to do a job and did it exceedingly well. One of the coolest things the O 302 did was carry all the teams in country specific paint jobs for 1974 FIFA World Cup in West Germany. (The West Germany bus is on display at the Mercedes-Benz museum.)
I can't imagine what exactly went into restoring this bus because it's not like there is an abundance of parts still around. By the looks of it the owner just upgraded things where he could because he was probably forced to. A lower mileage OM360 diesel engine was found and transplanted into the bus because the original engine had close to a million miles and probably had seen better days. Taking a quick look at the entire bus it's pretty clear that this was a labor of love that was meant to be used and shared.
The price on this bus is $133,000 and from what I can gather this is at the very top end of the market for a O 302. Surprisingly there is actually another O 302 that has been restored for sale in Spain for nearly $80,000 but doesn't have the modern upgrades this 1973 has. Clearly these are outliers because the next generation Mercedes bus, the O 303, can be had rather easily for a few thousand dollars. So it'll probably be a long, long time before someone even comes close to the six-figure price tag wanted for this bus, but I'm just glad this thing exists for everyone to see.
– Andrew