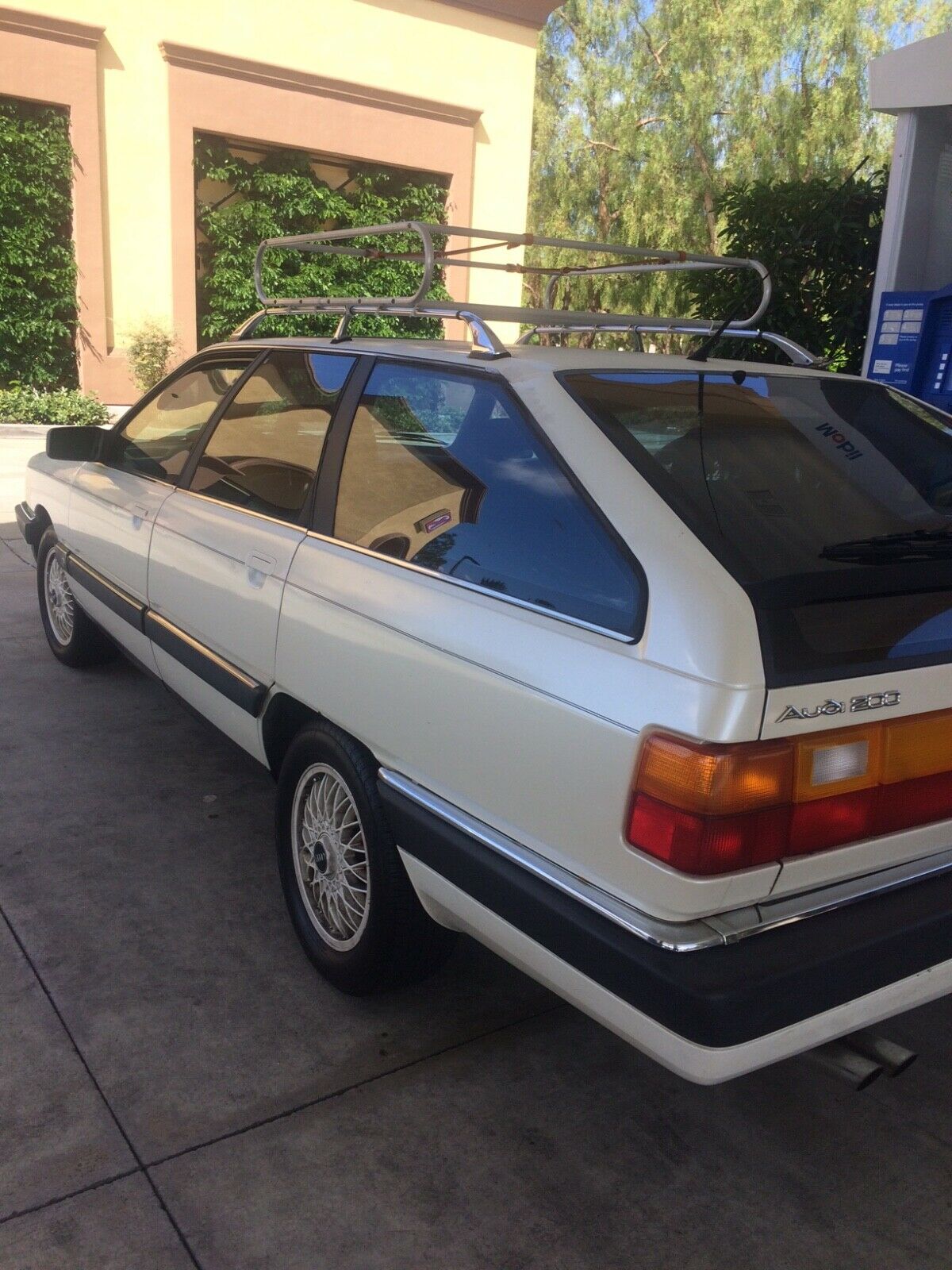 It's hard for me to believe that it's been well over a decade since I bid farewell to my Audi 200. It was never meant to be; I had always admired the turbocharged Avants and so when one came up for sale for an incredibly low asking price, I jumped.
Turned out it was more than just me that needed a jump. And it turned out that the 200 needed a lot more than just a jump; the clutch was thoroughly fried, as were the brakes, and the fuel system, and a few other odds and ends. I patched it together and we enjoyed a memorable run of events. Of all my automotive calamity stories, about 50% revolve around both of my big body Audis. The V8 created more hair-raising events (such as the time the throttle stuck wide open and in an effort to stop it I managed to set the brakes on fire), but the 200 wasn't to be outdone.
There was the time I left the tollbooth on the Mass Pike. The car was running particularly well that day, so I gave it the beans leaving the gate. First to second and the nose was pointed at the sky! Surely, everyone must be saying "WOOOOOOOW!!!", and it turns out they were because I had blown an oil cooler line and was crop dusting Sturbridge with a thick coat of atomized 10W-40. Another time the voltage regulator died, leaving me to switch various electrical items on and off to balance the charge between 11.5 and 14 volts throughout the 2 hour ride home from Cape Cod. It blew several tires while on the road, which admittedly probably wasn't its fault but was exciting nonetheless. I found out that the ABS worked – well – in an ice storm on 95 one time as I passed a braking BMW on the hard shoulder. The coolant lines froze one day – a major feat, since there was at least theoretically antifreeze in them. It twice threw alternator belts, leaving me to drive home the length of Rt. 24 at 5am with no lights on. The air conditioner didn't work. Actually, basically everything electronic didn't work particularly well if I'm honest. The radio's blown speakers weren't enough to overcome the wind noise created by the necessity to have the windows down at all times if the outside temp was over 60. But the kicker? The kicker was that the brake lines collapsed, leaving the calipers to randomly seize partially closed. As a result, you had to go full throttle to maintain 50 mph which, as you read at the beginning of this passage, occasionally presented an explosive problem. I gave up eventually, unable to stomach this car consuming more of my money.
Sound charming? It was. But most of my issues probably would have been remedied if I simply had bought a better example:
3 Comments