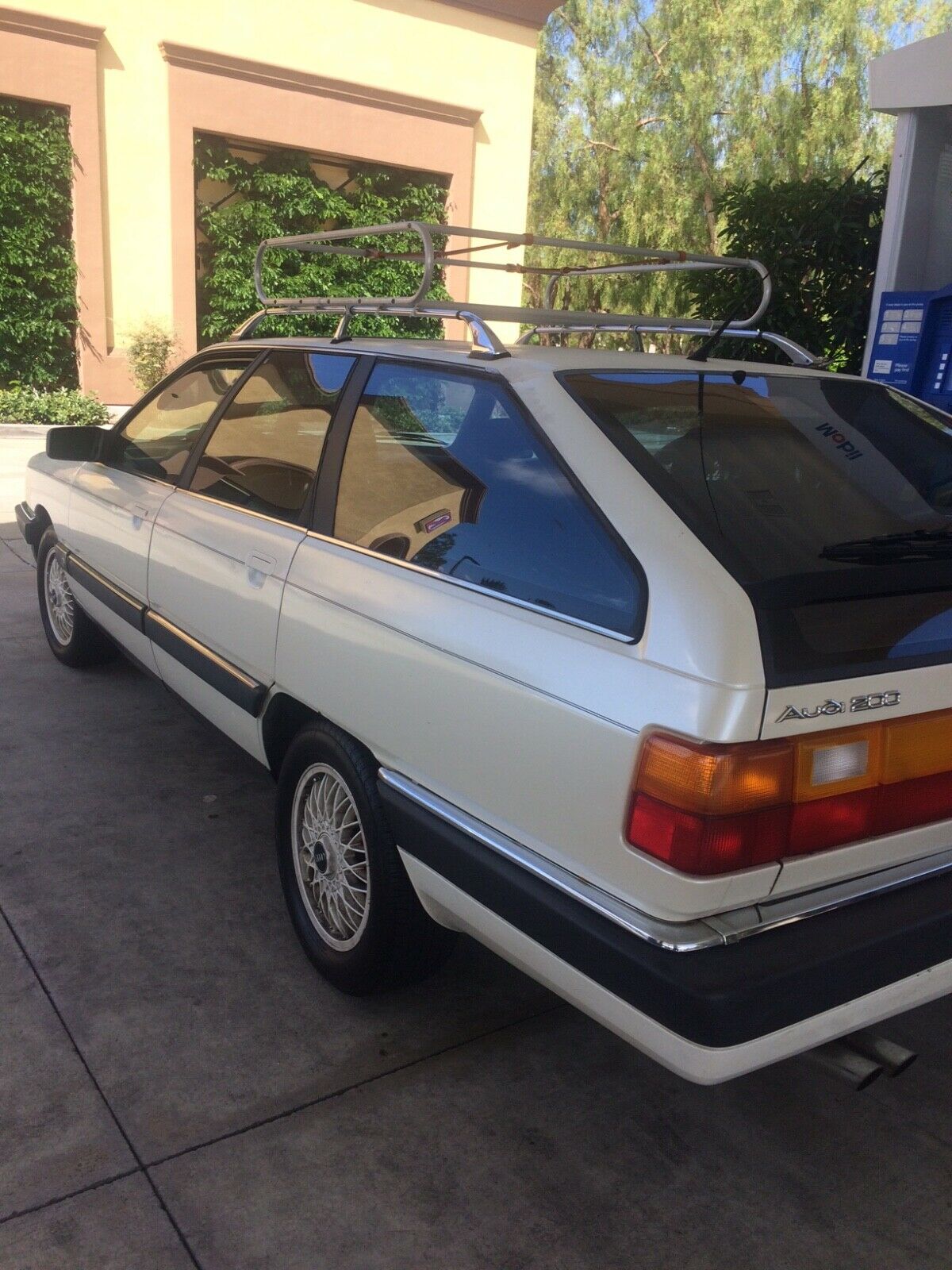 It's hard for me to believe that it's been well over a decade since I bid farewell to my Audi 200. It was never meant to be; I had always admired the turbocharged Avants and so when one came up for sale for an incredibly low asking price, I jumped.
Turned out it was more than just me that needed a jump. And it turned out that the 200 needed a lot more than just a jump; the clutch was thoroughly fried, as were the brakes, and the fuel system, and a few other odds and ends. I patched it together and we enjoyed a memorable run of events. Of all my automotive calamity stories, about 50% revolve around both of my big body Audis. The V8 created more hair-raising events (such as the time the throttle stuck wide open and in an effort to stop it I managed to set the brakes on fire), but the 200 wasn't to be outdone.
There was the time I left the tollbooth on the Mass Pike. The car was running particularly well that day, so I gave it the beans leaving the gate. First to second and the nose was pointed at the sky! Surely, everyone must be saying "WOOOOOOOW!!!", and it turns out they were because I had blown an oil cooler line and was crop dusting Sturbridge with a thick coat of atomized 10W-40. Another time the voltage regulator died, leaving me to switch various electrical items on and off to balance the charge between 11.5 and 14 volts throughout the 2 hour ride home from Cape Cod. It blew several tires while on the road, which admittedly probably wasn't its fault but was exciting nonetheless. I found out that the ABS worked – well – in an ice storm on 95 one time as I passed a braking BMW on the hard shoulder. The coolant lines froze one day – a major feat, since there was at least theoretically antifreeze in them. It twice threw alternator belts, leaving me to drive home the length of Rt. 24 at 5am with no lights on. The air conditioner didn't work. Actually, basically everything electronic didn't work particularly well if I'm honest. The radio's blown speakers weren't enough to overcome the wind noise created by the necessity to have the windows down at all times if the outside temp was over 60. But the kicker? The kicker was that the brake lines collapsed, leaving the calipers to randomly seize partially closed. As a result, you had to go full throttle to maintain 50 mph which, as you read at the beginning of this passage, occasionally presented an explosive problem. I gave up eventually, unable to stomach this car consuming more of my money.
Sound charming? It was. But most of my issues probably would have been remedied if I simply had bought a better example: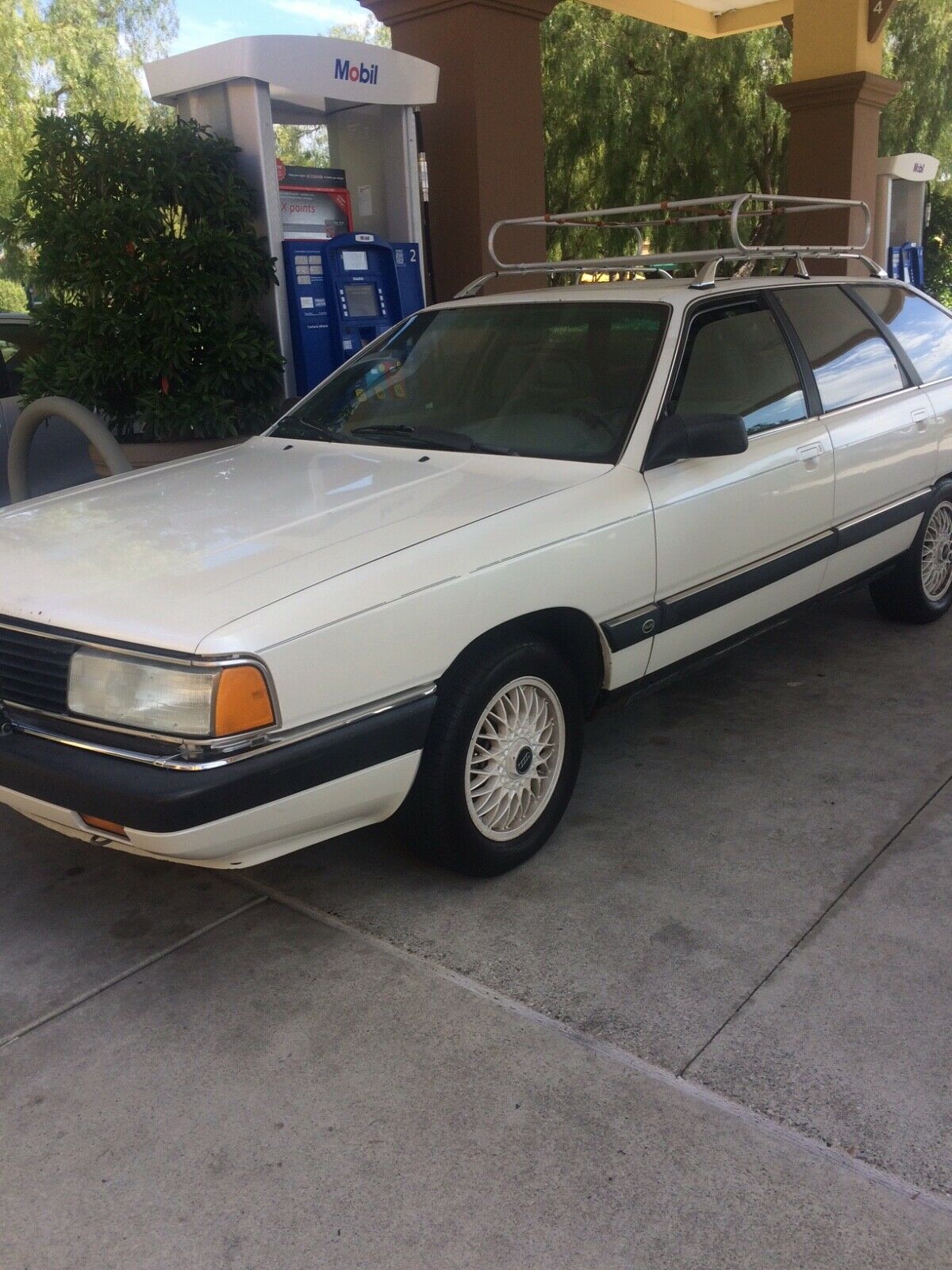 Year: 1989
Model: 200 quattro Avant
VIN: WAUHC5446KN044009
Engine: 2.2 liter turbocharged inline-5
Transmission: 5-speed manual
Mileage: 229,430 mi (TMU)
Location: Irvine, California
Price: Reserve Auction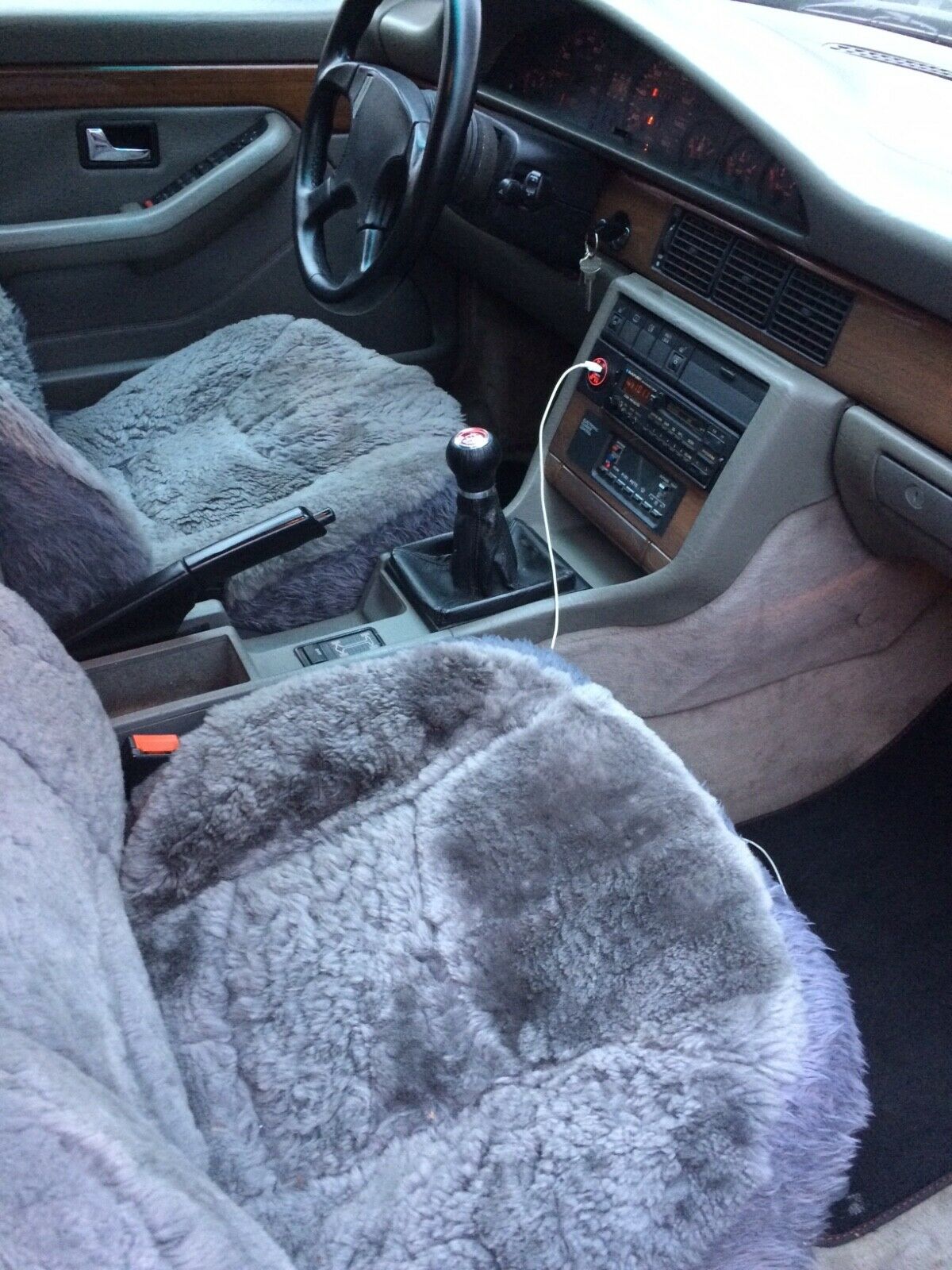 Selling my 89′ Audi 200 Avant Wagon.

A lot of love and $$$ spend to get her runs good and solid. Car has a clean California title. Current registered. Lots of new parts on the car; brake booster, master cyclinder, hoses, auxillary pump, power steering pump, oil sensor, water temp sensor, multi function sensor, thermostate, water pump, timing belt, brakes, new brake fluid, alternator, etc. 10mm high spark spark plug wires. spark plugs. Heater and AC works. All power windows works. Sunroof works. Power door lock works with factory alarm. Original owner's manual and 2 keys. I change the oil myself and every 2k – not hard to do.

I installed a Blaupunkt San Francisco old school pull out radio work flawlessly. Alpine speakers. Phone USB charger light up red, illuminated 5 speed shift knob light up red to match. Tires are good. Sport Stebro exhaust. Hella Momo 4 spoke steering wheel, Hella 7″ driving lights, old school roof rack with leather straps. Ben Swan performance chip. Interior 8/10, headliner is old and could use a new headliner. Exterior 7/10 original paint, of course bumps and bruises. Sun fades on roof, no rust.

Minor hicups – can't seem to find out why even my mechanic scratch his head. She idle a bit rough when cold so I give it some gas, once warm up 2-3 minutes she runs solid and idle good. Speedometer stop working recently (common issues with soldering joints deteriated – easy fix) Always park in the garage. Car is extra clean.

Upon you are the winner.. $300 deposit within 24 hours. It will apply toward the final purchase price. Once deposit i will email you my phone number to arrange whatever options you prefer.
You have the options:
1. Send me a Certified Cashier's check upon after it's clear. Buyer is fully responsible for arranging shipping (includes shipping fees) or pick up in person. I will have the car ready.
2. Or Cash in person. Buyer is fully responsible for arranging shipping (includes shipping fees) or pick up in person. I will have the car ready.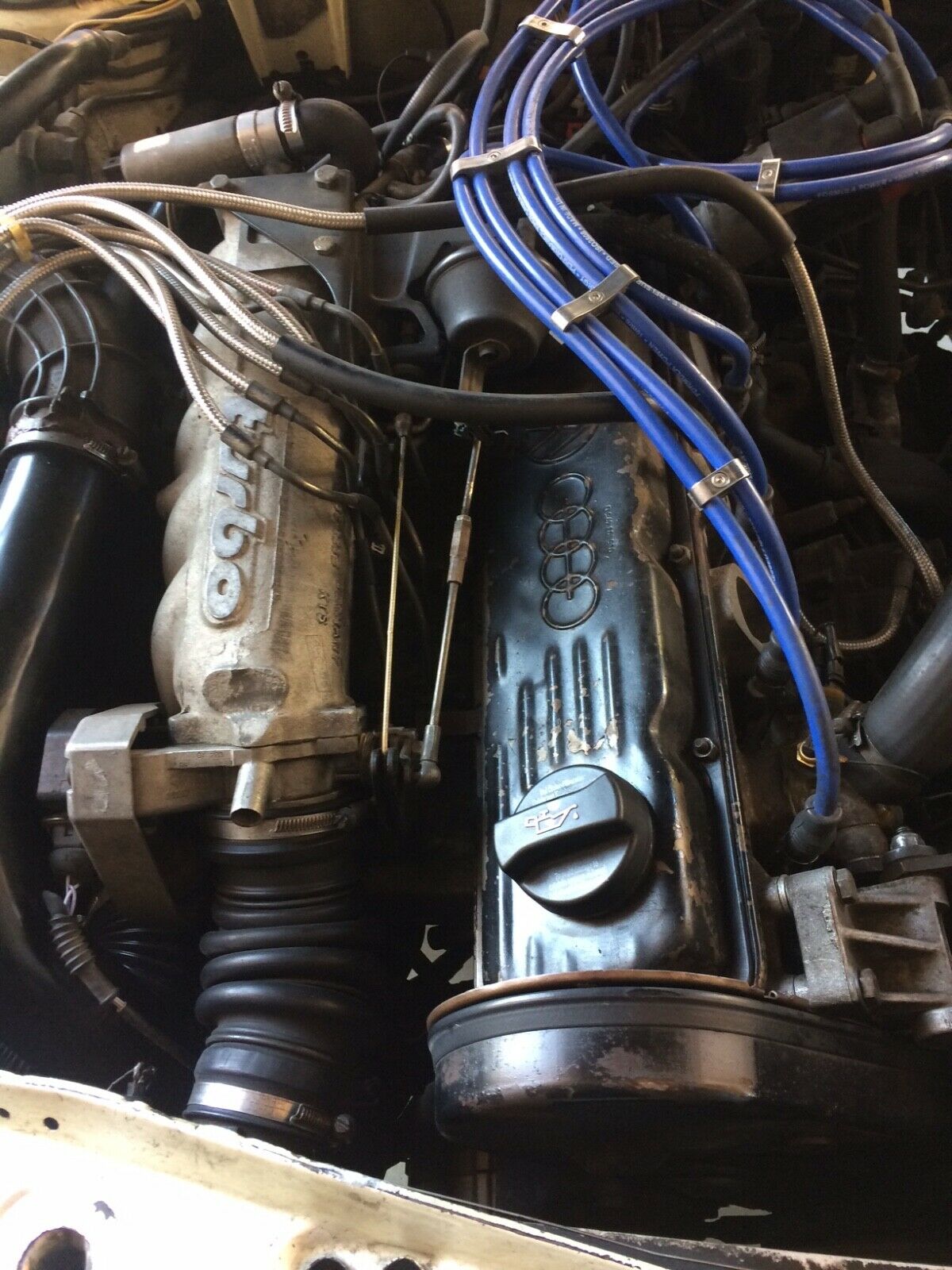 If you actually want to know something about the 200 outside of my rather particular stories, I did a deep dive on the model last summer. While the Pearlescent White Metallic over Platinum leather with color-matched BBS wheels is almost cliche on these cars, it's nonetheless worthy of checking out. This one looks like it was enthusiast owned, with all the hallmarks of period-correctness. Hella lights, Hella/Momo steering wheel, the fantastic (when it works and fits) Stebro exhaust and Ben Swann chipset along with the replacement Blaupunkt radio all point towards someone really loving this ride. Unfortunately we don't get a great sense of the current condition from the seller's photos, which are both badly framed and in portrait. Worse, key items light the front end, undercarriage and front seats just are depicted at all. But the recent maintenance coupled with what appears to be enthusiast history and California setting check all the right boxes for one of these cars. Yes, the mileage is astronomic and without a doubt you'll have your own unique Audi stories if you undertake ownership. But these are increasingly hard-to-find cars that won't break the bank – at least, in terms of initial purchase price.
-Carter