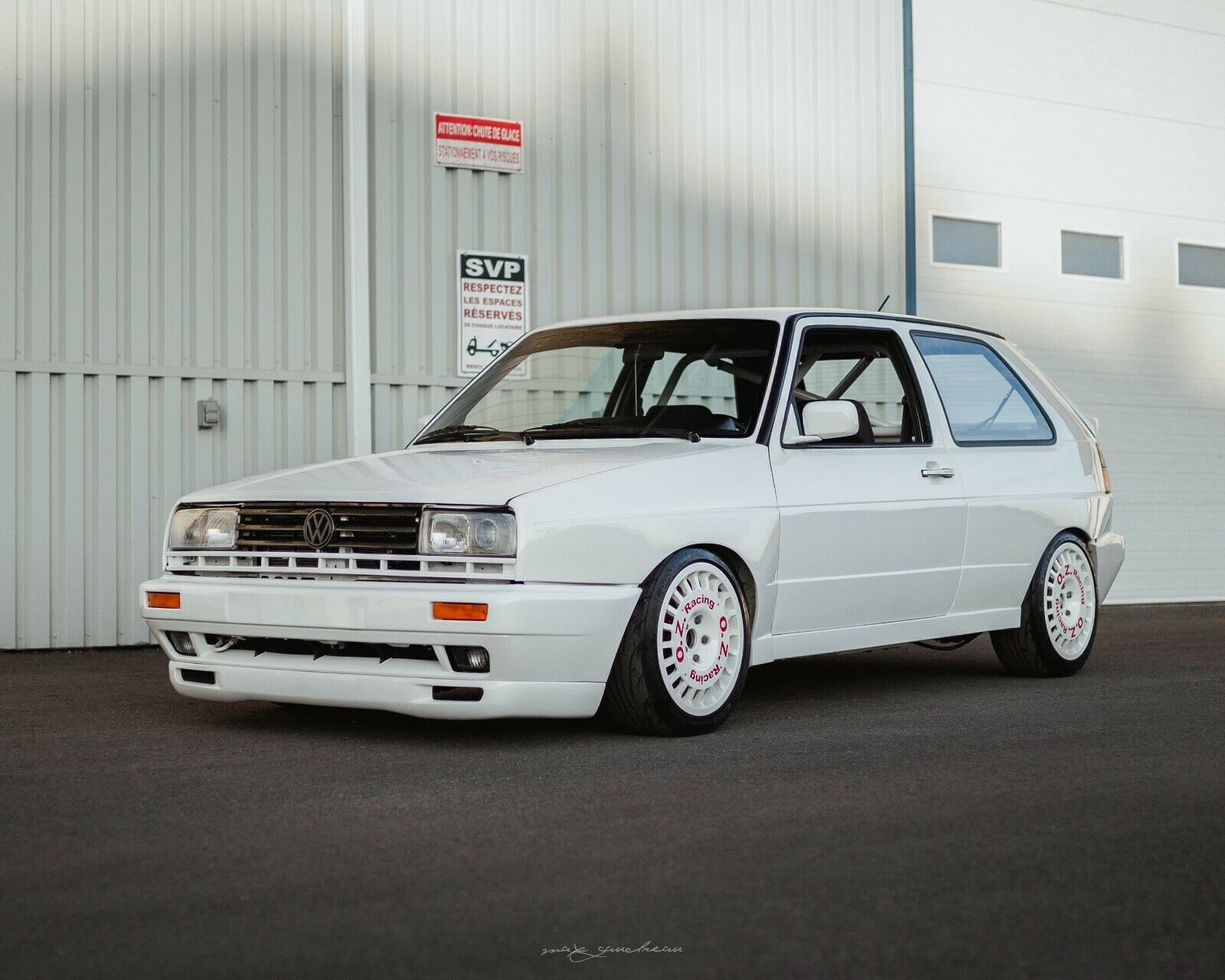 Watch out Quattro, here comes the Golf!
While in the 1980s if you bought any of the branded 'quattro' systems you basically got the same drivetrain no matter what model you jumped in, the same was not true at corporate sibling Volkswagen. To add all-wheel drive to its lineup, VW had to incorporate three distinct systems all of which fell under the moniker 'syncro'. As just discussed in the T4, the T3's system was a viscous coupling setup sending power forward with twin locking differentials. The B2 Passat shared its platform with the Audi B2, so there the all-wheel drive syncro was really just a re-badged generation 1 quattro system. But in the A2 chassis, a different viscous coupling setup engineered by Steyr-Daimler-Puch helped to transfer power rearward from the transverse engine when the front wheels slipped. The engineering was pretty trick, but underneath it all it was pretty much just a standard Golf – albeit one with potential.
So in the late 1980s when Volkswagen Motorsports wanted to enter Group A racing with the new all-wheel-drive Golf, it needed to build more than just race cars if they wanted a mean motor in it. It was homologation at its finest. Okay, maybe not, but build more they did, with at around 5000 road-going units planned of what was dubbed the Rallye Golf.
Defined by its rectangular headlights with cooling slats underneath, the Rallye continued the Iím a race car on the road Ö SHHHHHHH! theme with typical 1980s box-flared fenders. The Sebring alloy wheels were also seen on U.S.-bound Corrados. Despite the racer looks, the extra performance of the 1H G60-supercharged, 1.8-liter 8-valve inline-4 rated at 158 horsepower wasnít enough to overwhelm the additional mass of the rear drive system, and, consequently, a well-driven GTI 16V would be quicker to 60 and around a track. But BOXFLARES!
Consequently, though the Rallye may not win the VW drag race, it won the hearts of enthusiasts. This tribute plays into that with a visual recreation of the Rallye – lacking the viscous coupling setup, but with a lot more motivation under the hood: