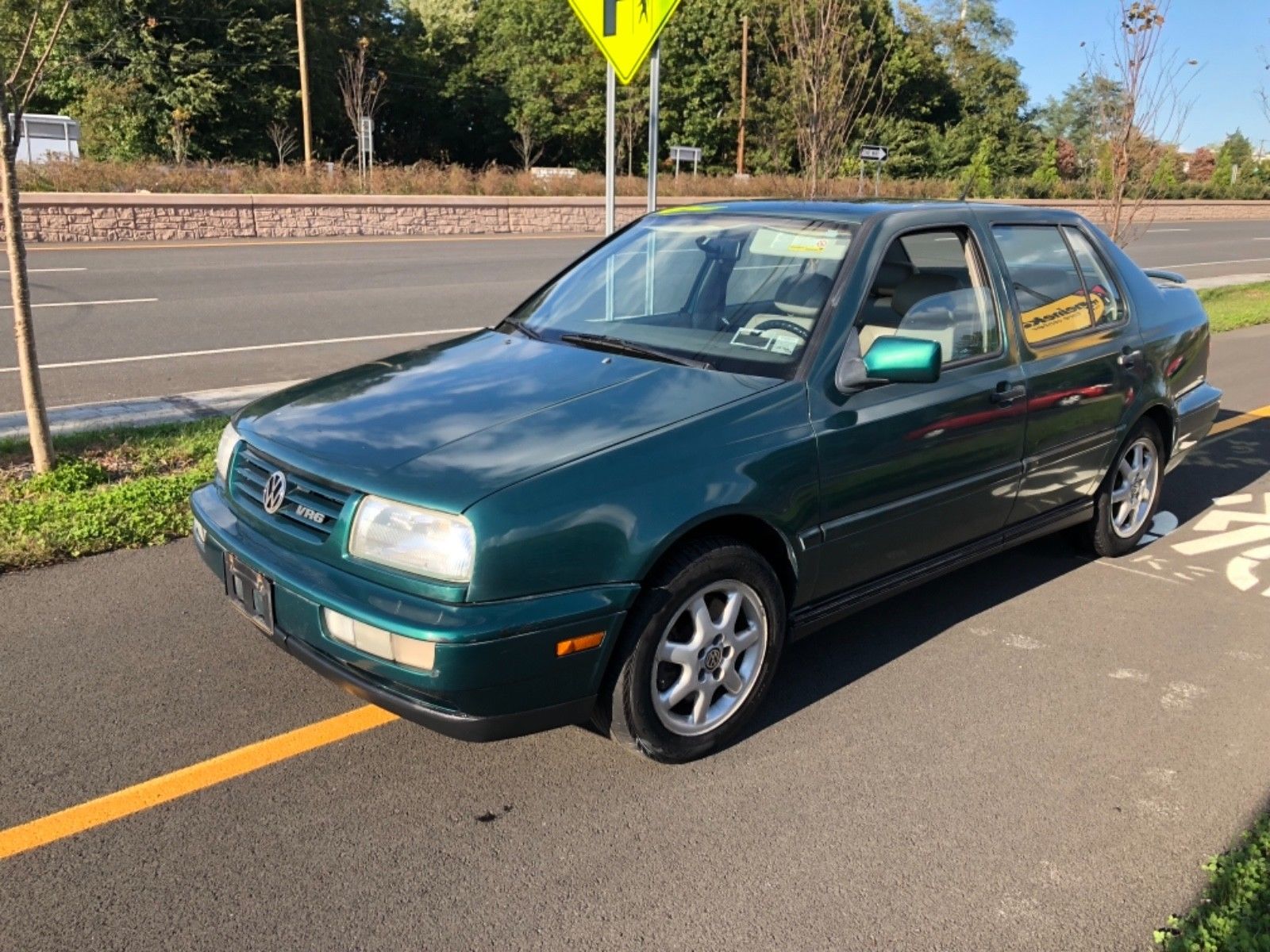 Update 11/11/18: This Jetta is listed as sold at $1,486.
Update 11/8/18: After being listed as sold for $1,977, this Jetta GLX VR6 is back on the market again for no reserve.
There's something really special about the used Volkswagen market that you just don't get with other cars. There are stories – stories of plans hashed over a few too many PBRs, stories of hard luck and bad decisions. A fair chunk of the time the cars appear with hurt feelings – or just "hurt" and "feelers" in Volkswese. Listings leap into "I was planning…" and proceed to outline a SEMA build-off from someone who clearly is neither Chip Foose, nor has the budget to be. Even when they're not, hilarity can still ensue.
In short, you just don't get the type of entertainment from a Porsche listing that you do from a VW. Today's listing is a 1997 Jetta – but the seller assures us that this is "not your typical Jetta". That must mean that everything works, it's not rusting, and it has some residual value? I kid, I kid. What drew me to this listing, though, were two things. First off, Jetta GLX VR6s are getting harder to find, and this one both looked reasonably clean at first glance and was being offered at no reserve with a semi-useful description and set of photos.
But those photos are the key here. Not only did this seller manage to line up the Volkswagen to take pictures with signs indicating it's pointing the wrong direction on a one-way, further investigation reveals that they're not on a road at all – they've parked straight in the middle of a bike path. In front of a Meineke, which I'll fully admit I was amazed to see was still a thing. But the coup de grâce must be the giant hanging "CHECK ENGINE" sign. Is there a more appropriate way to depict a dark green Jetta from the 90s?
Still, it is a VR6…