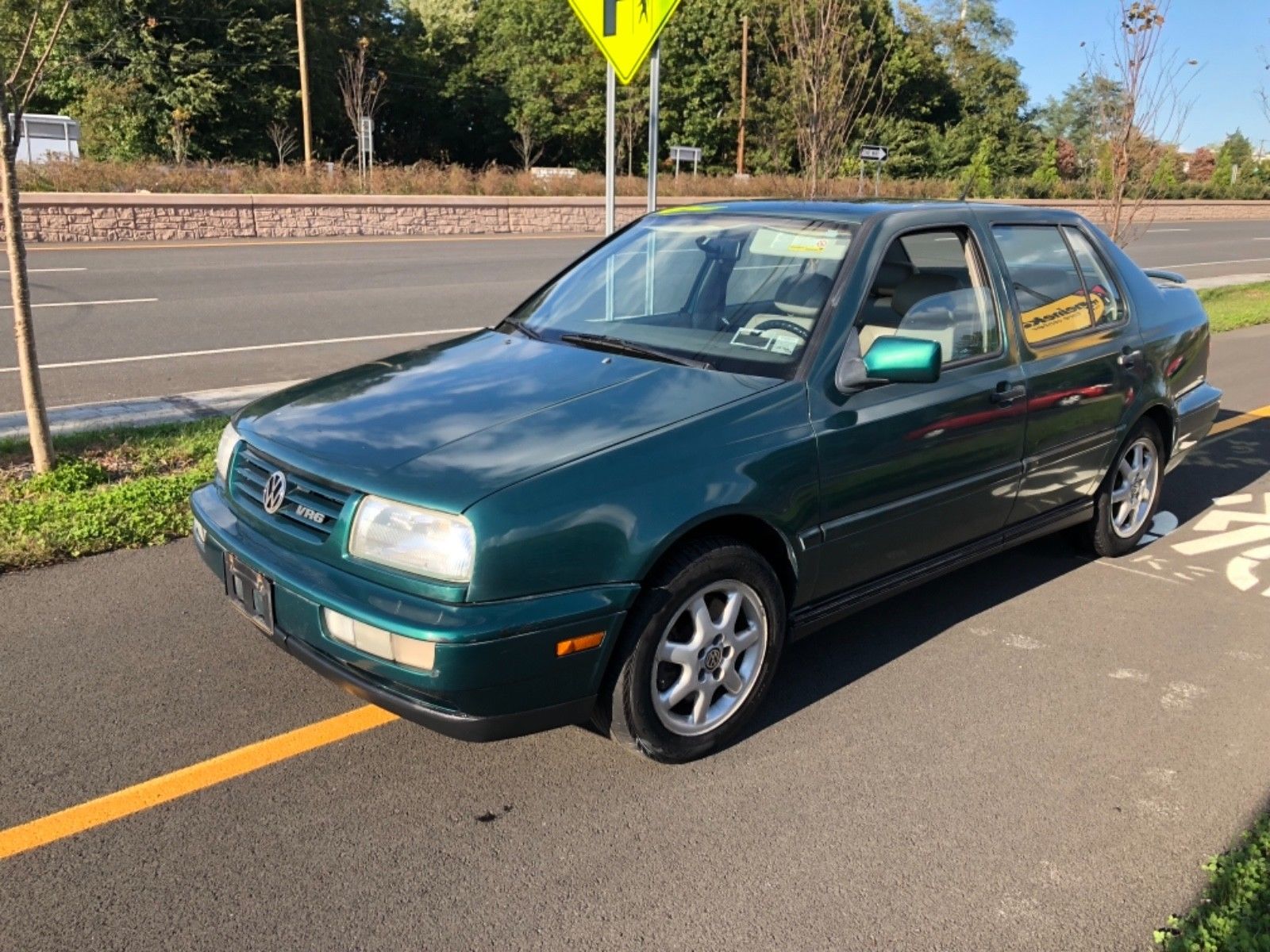 Update 11/11/18: This Jetta is listed as sold at $1,486.
Update 11/8/18: After being listed as sold for $1,977, this Jetta GLX VR6 is back on the market again for no reserve.
There's something really special about the used Volkswagen market that you just don't get with other cars. There are stories – stories of plans hashed over a few too many PBRs, stories of hard luck and bad decisions. A fair chunk of the time the cars appear with hurt feelings – or just "hurt" and "feelers" in Volkswese. Listings leap into "I was planning…" and proceed to outline a SEMA build-off from someone who clearly is neither Chip Foose, nor has the budget to be. Even when they're not, hilarity can still ensue.
In short, you just don't get the type of entertainment from a Porsche listing that you do from a VW. Today's listing is a 1997 Jetta – but the seller assures us that this is "not your typical Jetta". That must mean that everything works, it's not rusting, and it has some residual value? I kid, I kid. What drew me to this listing, though, were two things. First off, Jetta GLX VR6s are getting harder to find, and this one both looked reasonably clean at first glance and was being offered at no reserve with a semi-useful description and set of photos.
But those photos are the key here. Not only did this seller manage to line up the Volkswagen to take pictures with signs indicating it's pointing the wrong direction on a one-way, further investigation reveals that they're not on a road at all – they've parked straight in the middle of a bike path. In front of a Meineke, which I'll fully admit I was amazed to see was still a thing. But the coup de grâce must be the giant hanging "CHECK ENGINE" sign. Is there a more appropriate way to depict a dark green Jetta from the 90s?
Still, it is a VR6…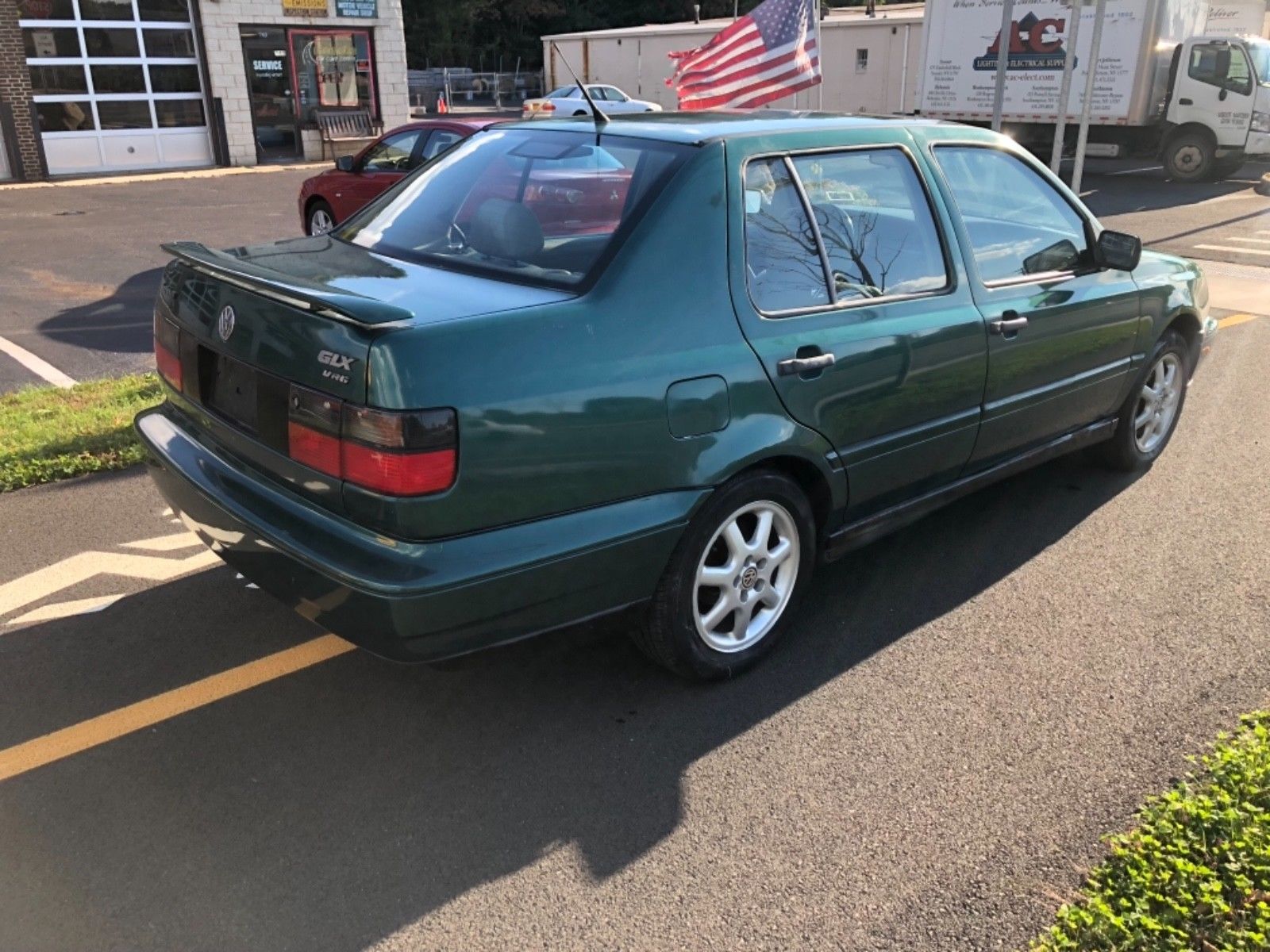 Year: 1997
Model: Jetta GLX VR6
VIN: 3VWTD81H2VM087504
Engine: 2.8 liter narrow-angle VR6
Transmission: 4-speed automatic
Mileage: 143,253 mi
Price: No Reserve Auction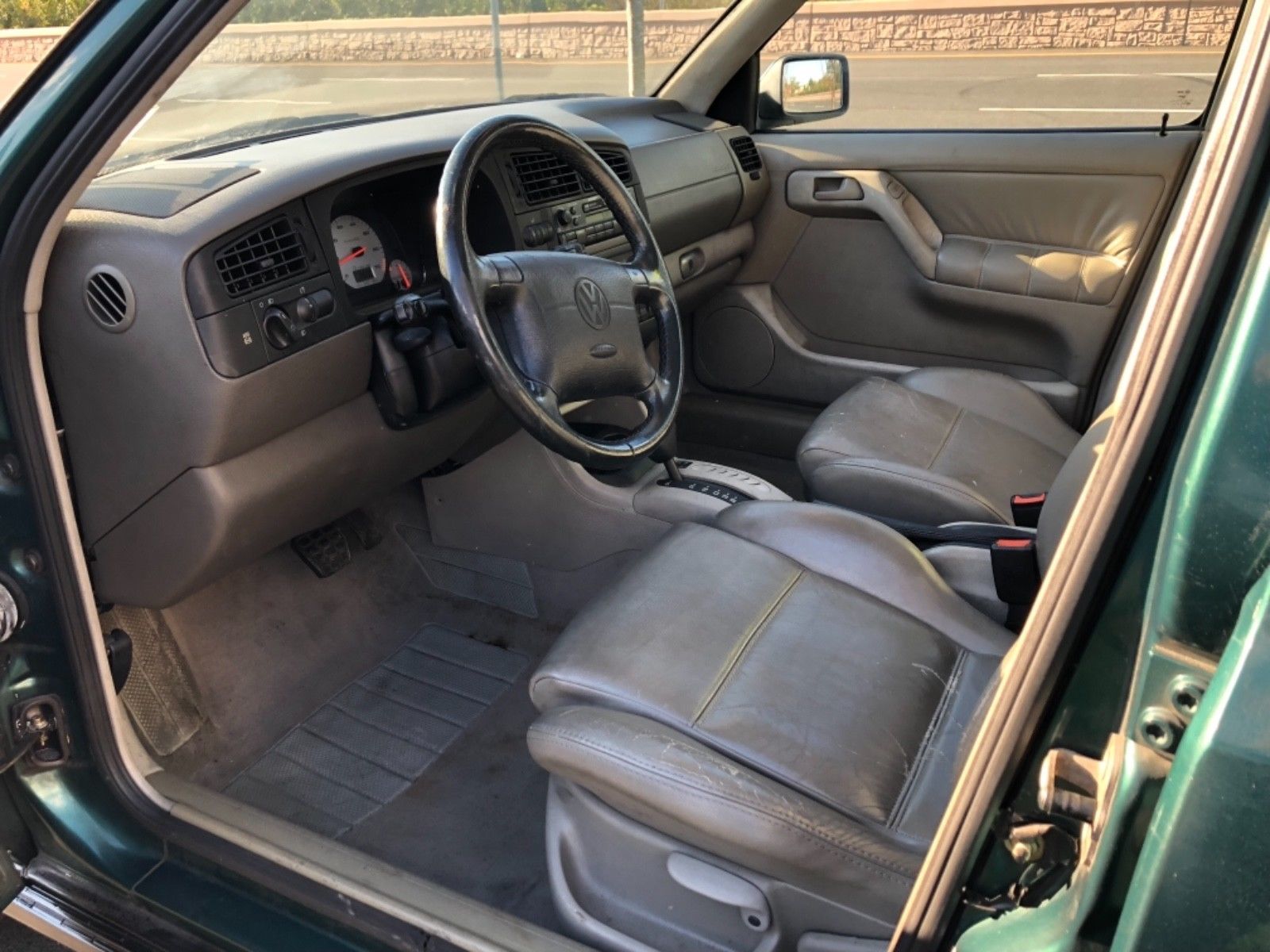 1997 Volkswagen Jetta GLX VR6
NO RESERVE
ULTRA RARE CAR
NOT YOUR TYPICAL JETTA
143K MILES
2.8L 6 CYLINDER
AUTOMATIC
RUNS GREAT
NEW BATTERY
NEW STARTER
HEATED LEATHER SEATS
SUNROOF
CLEAN TITLE
3 OWNER
NO ACCIDENTS
24 SERVICE HISTORY ON CARFAX
ROOF HAS SOME PAINT FADE
REST OF CAR SHINES GOOD
DONT BID UNLESS FUNDS ARE READY
CALL OR TEXT ANY QUESTIONS OR CONCERNS
631-278-2735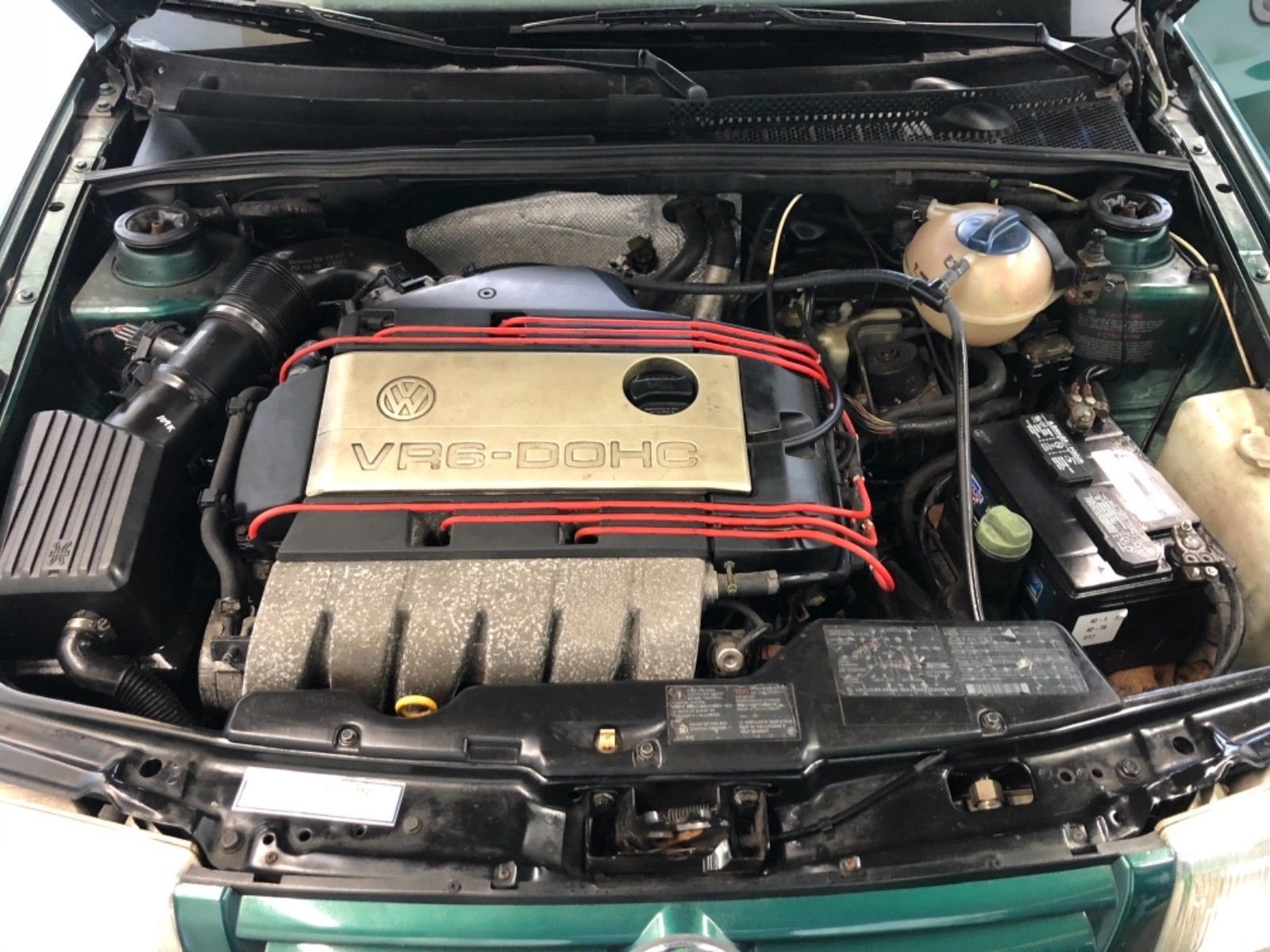 Like a fair chunk of late 90s Jettas, this Mexican-built GLX is painted LG6S Sequoia Green Metallic with beige interior. But because it's a GLX, that interior is leather. The VR6 is the same transversely-mounted 2.8 12 valve found in all of the higher-performance VWs from the mid-90s, so 172 horsepower was on tap through rather unfortunately a 4-speed automatic here. The GLX VR6 had a few wheel styles over the years, and this one wears the "Bugatti" BBS design rather than the earlier cross-spoke BBS pattern. VR6s got a rather ugly (though not as ugly as the last Jetta we saw!) rear spoiler, special VR6 and GLX badging, twin-outlet exhaust, fog lights, deeper rocker covers, blacked-out tail lights and, of course, a Fuba roof-mounted antenna.
Condition is about as you'd probably envision from a 140,000-odd mile Mexican-built Jetta "survivor". These cars looked old even when they sat on dealer lots for some odd reason I've never been able to put my finger on. The plastics look like discarded and dried Playdoh today, the headliner is mid-collapse, the seats appear dried and stained (but not torn!), the paint has not enjoyed lustrous coats of wax throughout the years. Despite that, it's a relatively clean and original VR6, and it is a no reserve auction. Bids are far below just $1,000 right now with a few days to go. Frankly, even if it didn't run that'd probably be market value for the parts. So that this car can turn a wheel should provide you with a unique commuter or winter beater on a budget – even if you do have to swing by the Meineke to diagnose your CEL.
-Carter