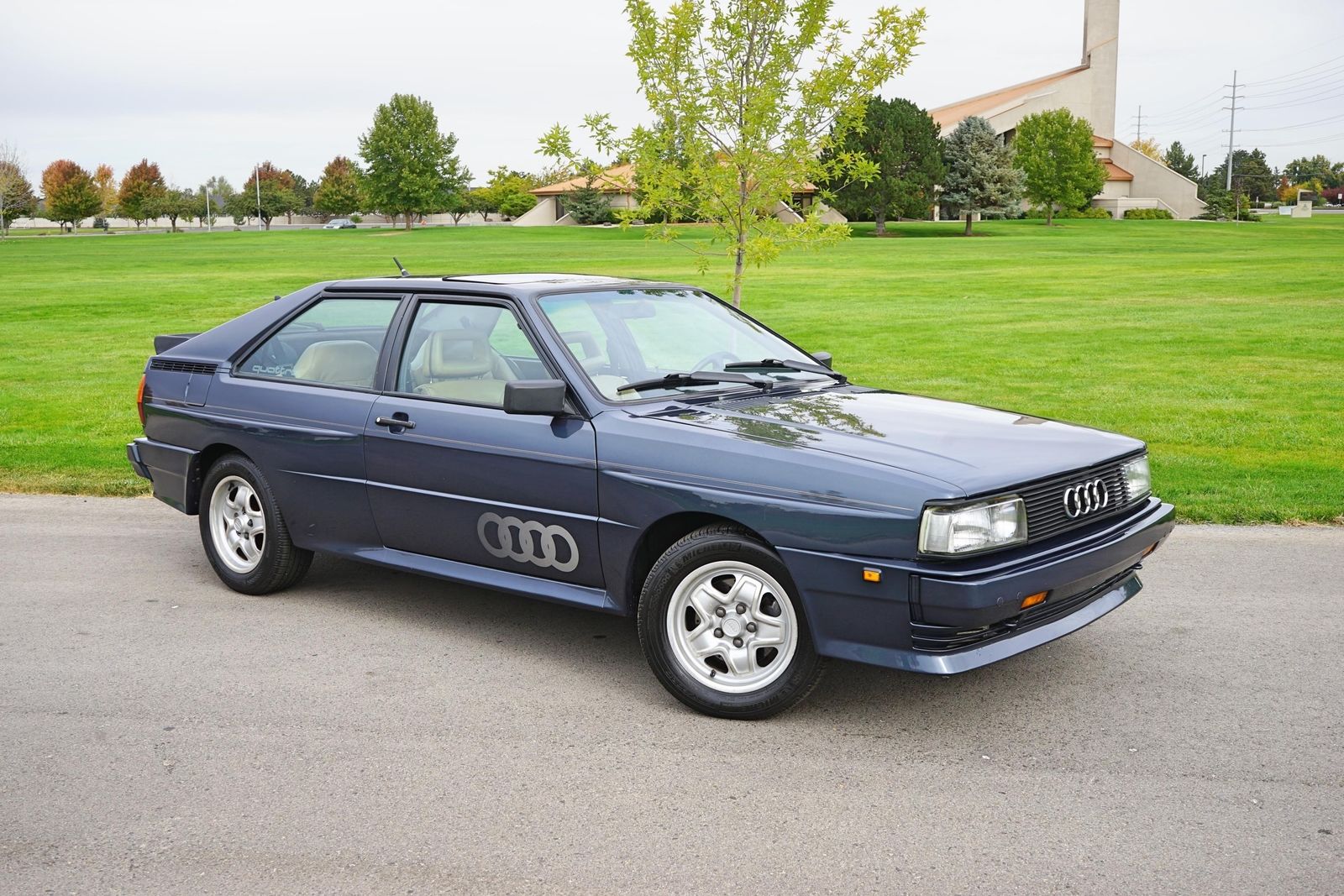 Okay, the third blue Audi in a row and so far I've been batting out in terms of cars I'd put in my ultimate garage. While the Audi TT would be on the list, the 180 version wouldn't be my first choice, and though I wouldn't kick the S4 out of my bed, I'd opt for a Avant version first. So how about my favorite chassis?
I've owned something like 8 or 9 Audi B2s, and though I came very close to owning a Quattro once, my history doesn't include the illustrious leader of the pack. But a Quattro would very certainly be on my list of ultimate Audis. Which one would I want? Well, if money were no object, I'd probably choose a RR 20V first. The last of the run produced right through the 1991 model year, they were also arguably the best of the breed too; more refined than early models and sporting the 3B 2.2 liter 20V engine we saw in the 200 20V. While 20V conversions are popular, this one was factory. Here's a link to a nice '89 that's for sale for a bit over $100,000.
More affordable are the cars that actually came to the U.S.. It's a bit of a chuckle, though, as only a few years ago you could pick up a really nice example for well under $20,000. Today, those same cars are trading between $40,000 and $60,000 depending on condition. Here's a very nice '84 that comes in right at the middle of that range (and half the amount of the lustful RR) – so how does it stack up?
4 Comments