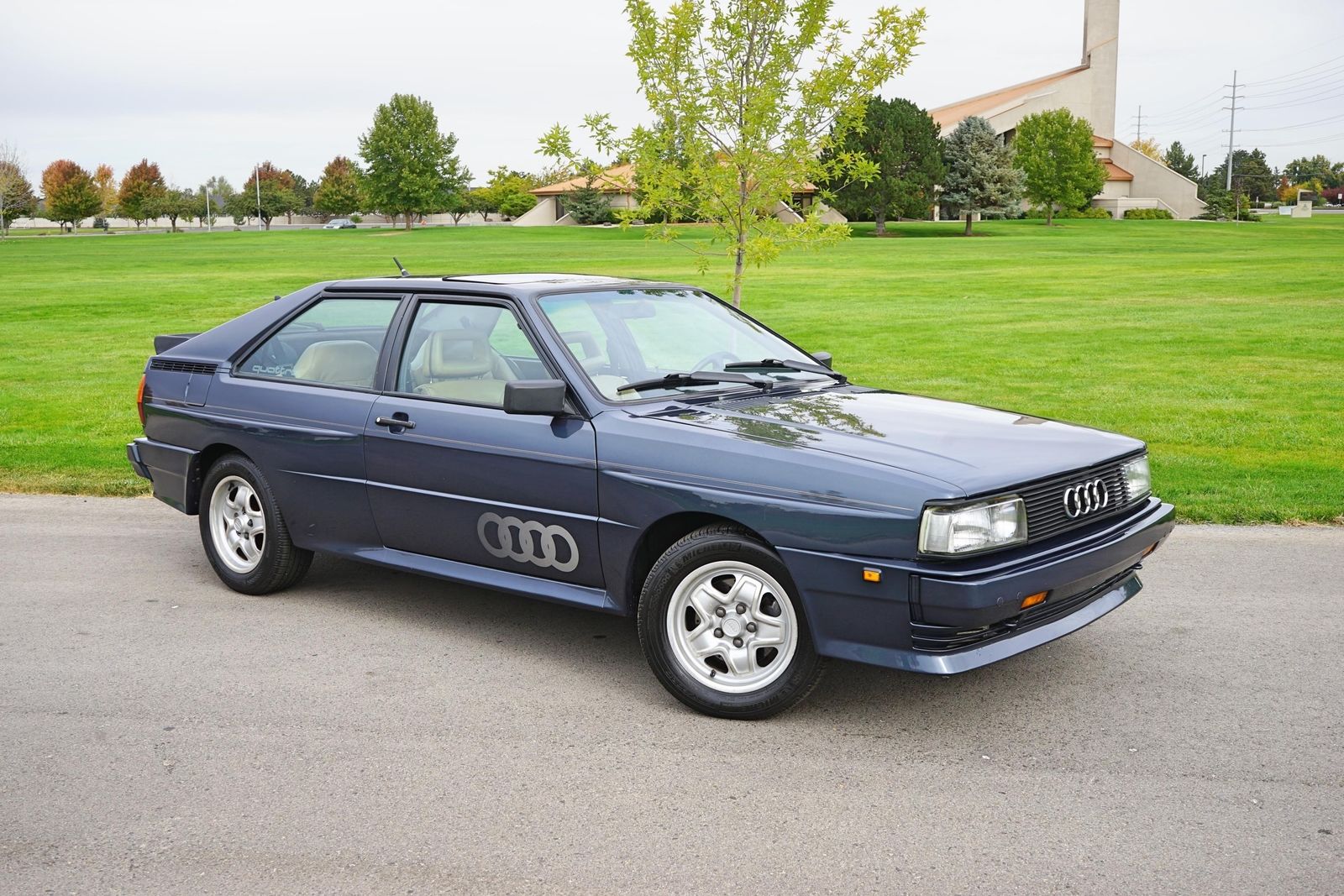 Okay, the third blue Audi in a row and so far I've been batting out in terms of cars I'd put in my ultimate garage. While the Audi TT would be on the list, the 180 version wouldn't be my first choice, and though I wouldn't kick the S4 out of my bed, I'd opt for a Avant version first. So how about my favorite chassis?
I've owned something like 8 or 9 Audi B2s, and though I came very close to owning a Quattro once, my history doesn't include the illustrious leader of the pack. But a Quattro would very certainly be on my list of ultimate Audis. Which one would I want? Well, if money were no object, I'd probably choose a RR 20V first. The last of the run produced right through the 1991 model year, they were also arguably the best of the breed too; more refined than early models and sporting the 3B 2.2 liter 20V engine we saw in the 200 20V. While 20V conversions are popular, this one was factory. Here's a link to a nice '89 that's for sale for a bit over $100,000.
More affordable are the cars that actually came to the U.S.. It's a bit of a chuckle, though, as only a few years ago you could pick up a really nice example for well under $20,000. Today, those same cars are trading between $40,000 and $60,000 depending on condition. Here's a very nice '84 that comes in right at the middle of that range (and half the amount of the lustful RR) – so how does it stack up?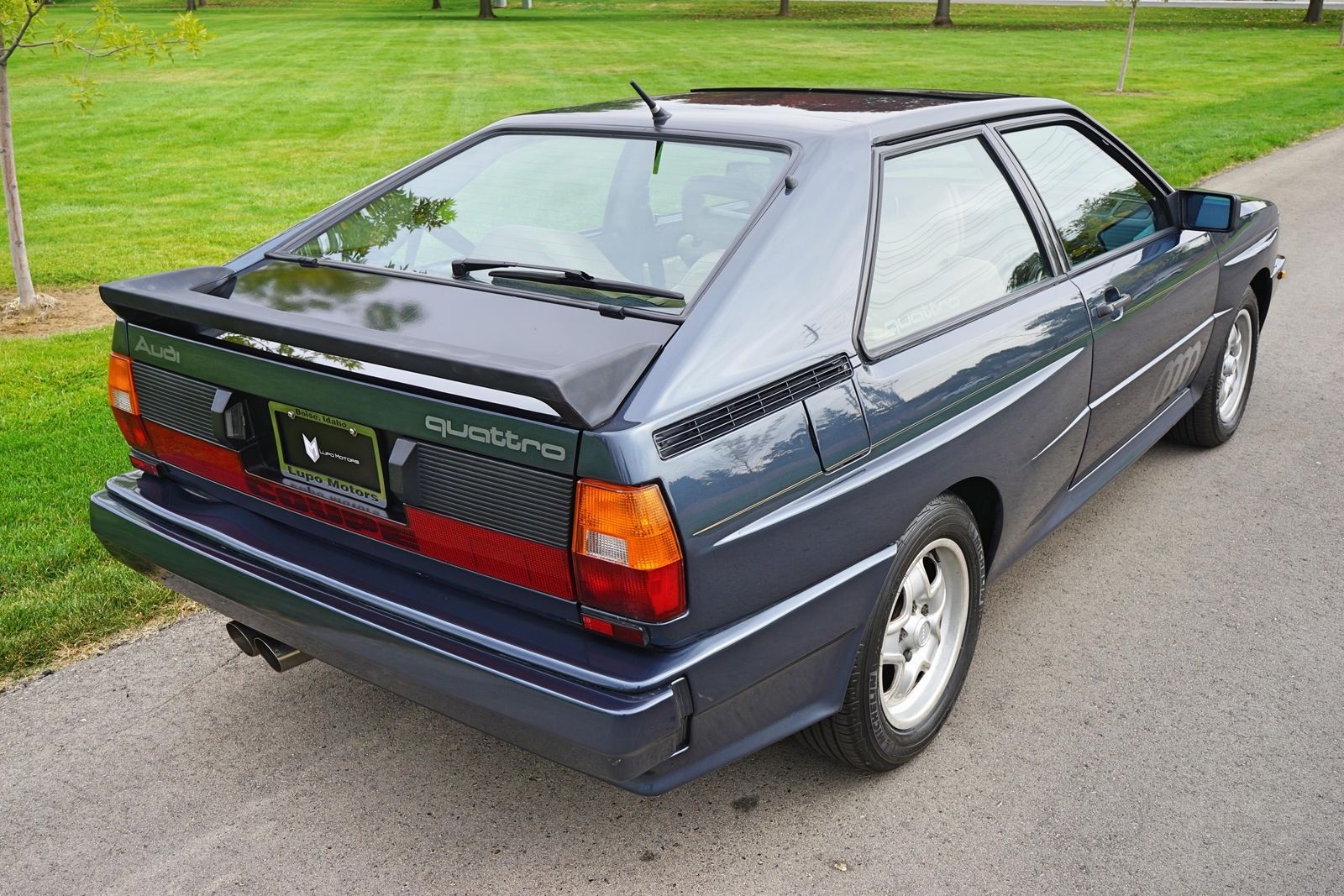 Year: 1984
Model: Quattro
VIN: WAUDC0859EA900919
Engine: 2.1 liter turbocharged inline-5
Transmission: 5-speed manual
Mileage: 102,200 mi
Price: $49,995 Buy It Now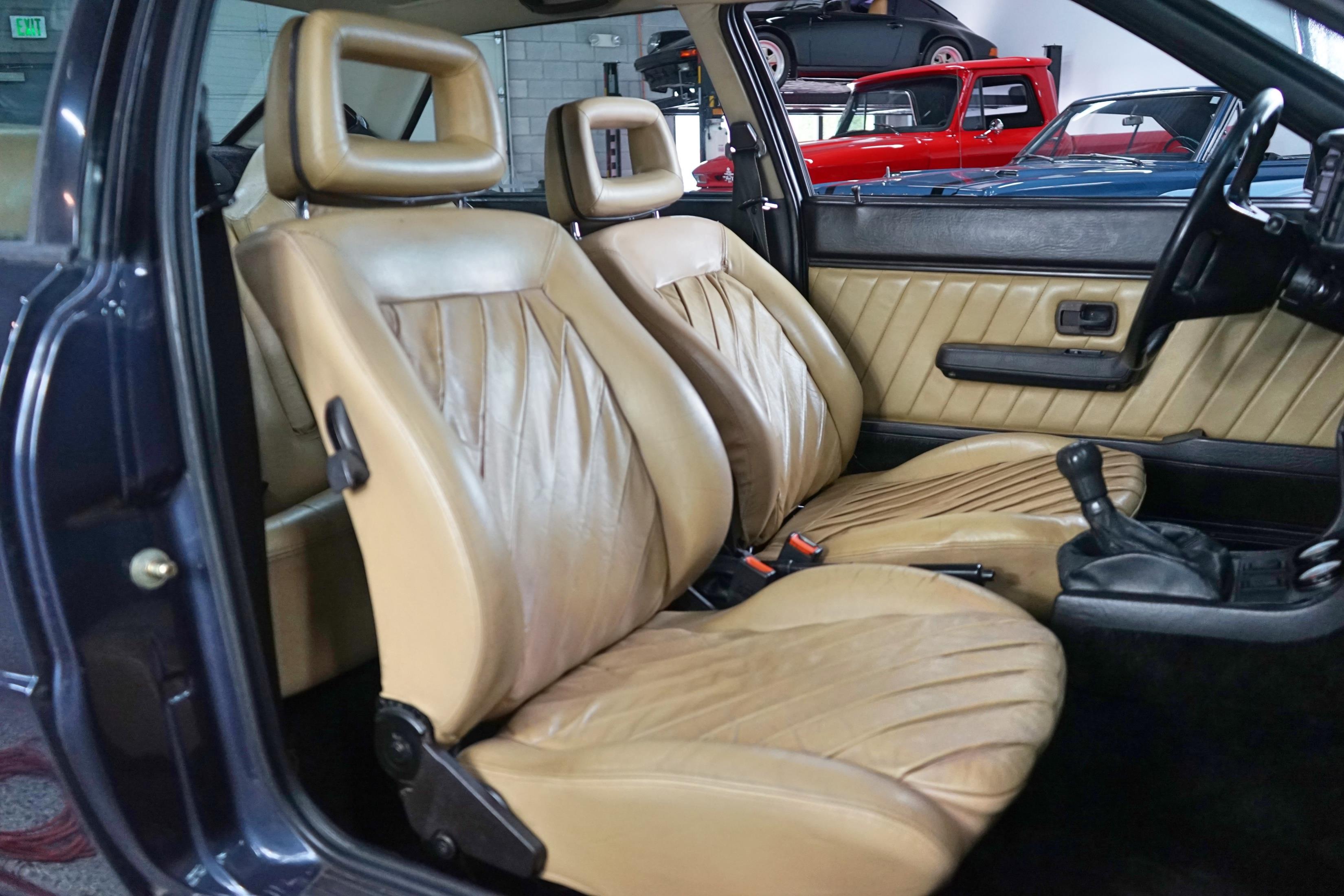 This is one rare vehicle with only 65 being imported to the USA in 1984! Amazon Blue paint over Sierra Beige leather. Originally purchased by the owner of the Porsche+Audi Dealership Autohaus in Rochester, NY this '84 ur-Quattro has had only three owners since new, with the 2nd owner being in possession of the car since 1986. This ur-Quattro has received numerous upgrades and regular maintenance with tons of records, some of which include: newly upgraded suspension with Bilstein HD shocks, RS2 upper strut brace, all new brakes, and Mintex pads, Hella European Rallye 1000 lights, and much more. Retains original drivetrain with a fresh engine out rebuild this Ur-Quattro has a 5-speed manual transmission that makes this rally car a blast to drive.

rennwagen/history2.html

Please contact us with any further questions or shipping quotes.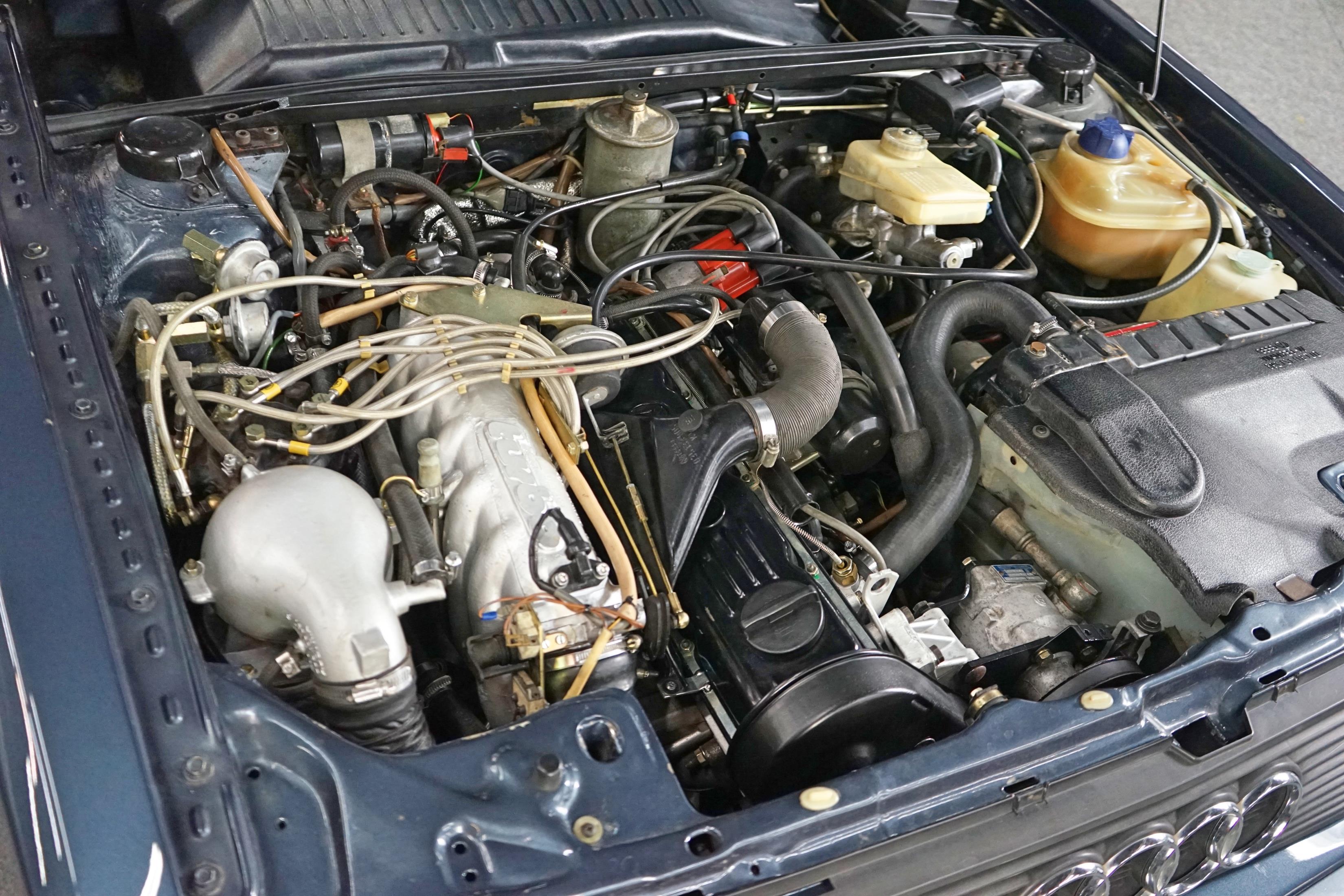 Amazon Blue Metallic is a great color on the Quattro – it's actually the color of the first one I ever encountered, too, so for me it holds a special memory. The combination with the tan leather interior is quite nice as well. Thanks to the B2 Resource page we find that this car was produced in March of 1984 and delivered at the end of May the same year. The car is still its original L6 paint code (LY5Y) and has code VM Sierra Leather interior, so it's correct. Options were 079 (leather interior), 253 (North American code all U.S. bound Quattros carry), 560 (steel sunroof, manual operation) and R85 (Again, North American code – early cars carried R82). That would seem to indicate that the Fuchs 15″ x 7″ wheels – option 458 – were not original, or perhaps dealer installed.
Like others we've seen, this car has tucked U.S. bumpers, a non-original exhaust and the desirable European H1/H4 headlight conversion, here paired with a sloped grill from the '85-up models. Inside there is a later steering wheel and some gauges added where the ashtray should be. The only real negative overall is the roof-mounted antenna. Functionally, this car has upgraded suspension and air conditioning, both of which are welcome. Overall, it presents as a very nice and tidy, mostly original example with some nice upgrades. In terms of value, we get a good good idea from the recent Bring a Trailer auction of this car. That's the spot these cars have been selling, and this one topped out at $38,000. The seller wants another $12,000 to part ways, and frankly there isn't much difference between this car and other cars that have sold for that amount. I think if the seller is willing to hold out and the market remains stable they'll eventually find a buyer at this price.
-Carter