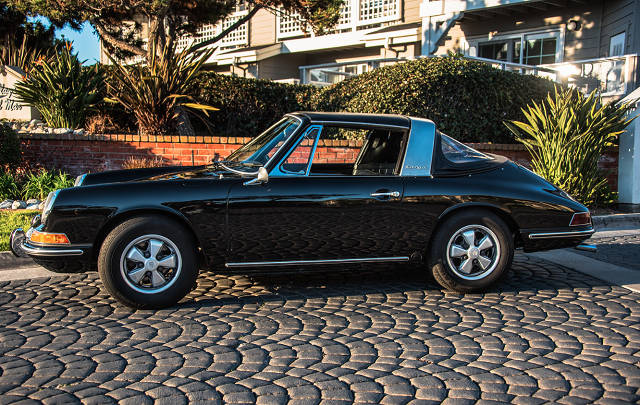 I shall now return to my favorite quirky Porsche model with this 1968 Porsche 912 Soft-window Targa, located in California, with a reported 60,082 miles on it. I suppose to be totally accurate the 911 Soft-window would be my favorite, but the 912 is close enough. While it might be a strange looking design there's a ton of versatility to these Targas as the removable rear window allows for a variety of open-cockpit driving conditions. If you want a fully open experience you can remove the roof and unzip the rear window. Or perhaps it's a hot sunny day and you just want some extra airflow? Then leave the roof in place, but keep the rear window down. And, of course, the standard Targa configuration with which we're very familiar: remove the roof and keep the rear window in place.
The Soft-window Targa was intended to allow Porsche to continue to provide their customers with as open a cockpit as possible, while meeting what they expected would be increasingly stringent safety requirements that would necessitate the fixed roll hoop. Those requirements never materialized, yet it did take Porsche another 15 years before a 911 Cabriolet would come into existence. That leaves us with the Targa and these interesting pieces of engineering as Porsche first developed a model for the 911 and 912.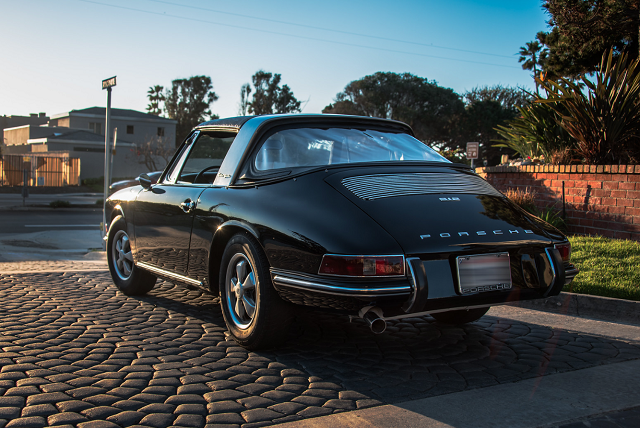 Year: 1968
Model: 912 Soft-window Targa
Engine: 1.6 liter flat-4
Transmission: 5-speed manual
Mileage: 60,082 mi
Price: Reserve Auction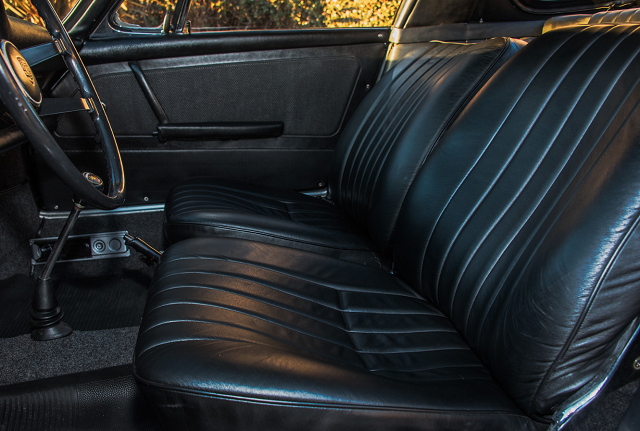 1968 Original Soft Window Targa
new black paint with charcoal German carpet and black leather seats and interior by Auto International of Escondido
5 Speed
rebuilt engine / Big Bore / # 752983
rebuilt carbs
new rubber, seals, and bushings,heater hoses
no rust
original floor pans
original rubber floor mats
Fuch alloy wheels
jack and lug wrench
removable hard top excellent original
New soft window and tonneau boot and bag by Autos International of Escondido

appointment available
Del Mar, CA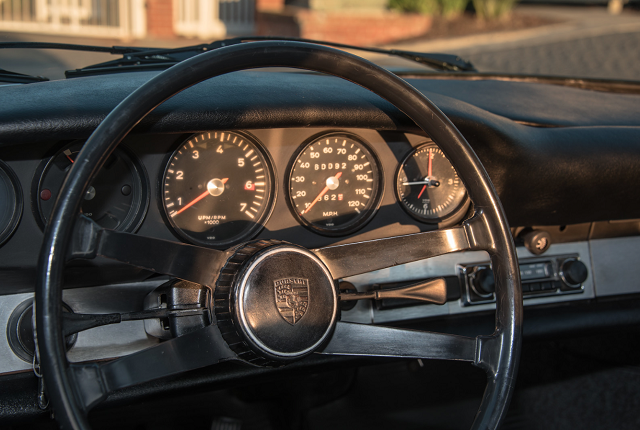 The SWT we see here we wouldn't really consider a special version of the breed, but rather a pretty standard example in a standard black on black color combination. The condition looks pretty good, but we must admit that the pictures don't tell us a whole lot, especially with regard to the interior. We do know that a certain degree of restoration has been undertaken as this SWT has new paint and interior along with a rebuilt engine. The engine raises a quick question as it's said to be "big bore" so we'll want to see documentation of the engine work so as to fully understand its current state. Documentation verifying the mileage, assuming it exists, also would be a huge help.
Unsurprisingly, these questions currently seem to be suppressing bidding – or perhaps an optimistic bidder will view it as a chance at better value – the auction sits at only $35,100 with reserve unmet. The 912 in general can show pretty significant value differences between excellent examples and more run-of-the-mill examples with the SWT always tending to drift a little higher within those scales given its relative rarity. So we'll have to see where this one ends up, but right now the price remains low.
-Rob