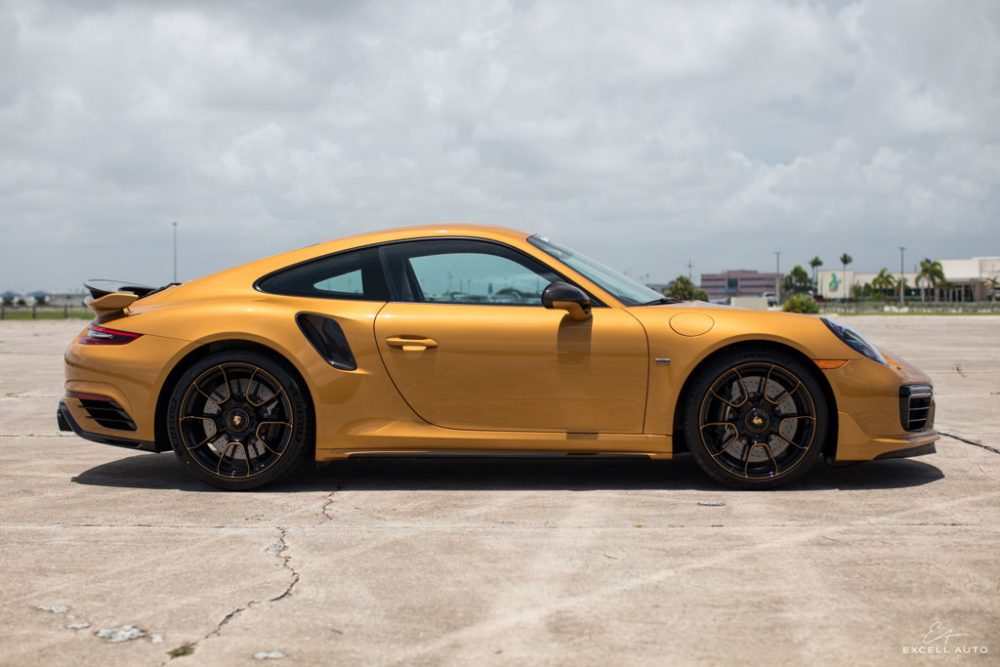 It shouldn't take you long to recognize that this is a fairly limited production 911. It's right there in its name, "Exclusive," though you also could just look at the darn thing. A Golden Yellow Metallic Porsche isn't exactly commonplace. Add in the Black center-locking wheels with Golden Yellow accents, loads of carbon trim, and Turbo Aerokit and you know you're looking at something special. This is all before we even open the doors and step into the interior.
And, oh yeah, it has 607 horsepower. That's 27 hp more than the already pretty high-powered 911 Turbo S.
I came across this 2018 Porsche 911 Turbo S Exclusive and figured I'd add it to our list of very high-priced and limited production 911s I've posted lately. If you want one only 500 will be produced. I don't know how many currently are on the ground, but I have only seen one other for sale. It was not Gold. While I expect we'll see a few more of these pop up just as we have with the various GT 911s I don't know if we'll see quite as many. Markup, of course, is substantial, though not GT2 RS high.