Have a lot of enemies? Live in a really bad neighborhood? Hang out with known undesirables? Or just generally paranoid? Then look no further, we have found your car. This is certainly something you don't see every day, a fully armored, long wheelbase, V12, 7-series. These cars were pretty rare in the US market, and were mainly reserved for the wealthy, with an original MSRP of just under $100K.
If you were the member of the 1% that made their money by stepping on a few toes, the full armor treatment was a must. Judging by the list of previous owners, I'm really surprised that this car has not actually seen fire. The lack of bullet wounds on this car may be attributed to the 5.4L V12 that made 322 bhp and 361 lb/ft of torque getting this land yacht to safety. No matter what your motivations, or social situation, this black fortress is a cool way to act like a boss.
Year: 1996
Model: 750iL
Engine: 5.4 liter V12
Transmission: 5-speed automatic
Mileage: 125,000 mi
Price: $5,800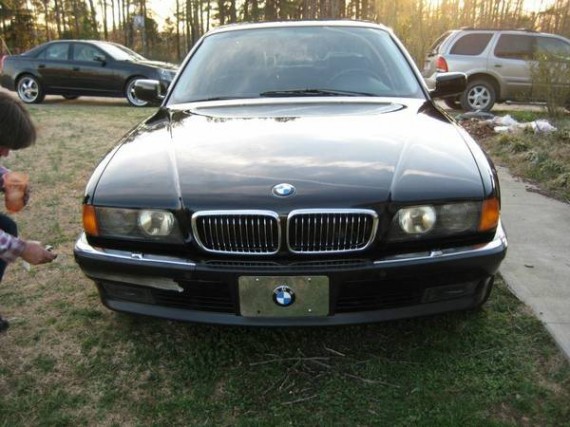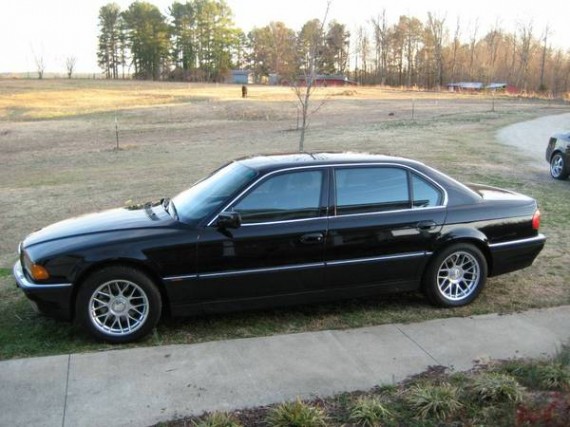 This car is immaculate. Car fax will tell you this car was owned by Ronald McDonald Corp. Then the CIA out of Langley, VA. Have service records. Car is black. Sunroof. Fully loaded. Leather heated interior. Black. Low miles. I hate to sell but need the money asap. So price is firm. Car is classified as armoured limousine which makes it 4 inches longer I was told. Cannot upload pics but car is a beauty. BBS rims. Have original tail lights but led lights are on the car now. Looks sharper!!

I can send pics via text or email. Call if serious. 919 618 5177 Also for more info and yes it is really bullet proof! Look at windows!!Or can give VIN for car fax for you. Has roll up shades, back roll up is temperamental meaning works when it wants to, that will need to be fixed. Nice car. OMG, we hate to sell.
From the description, it sounds like this car has the usual quirks of a 16 year old car. The asking price on this car is on par with that of a well kept 750iL, so you're basically getting the armor package for free!  At $5,800 you can't ask for more than that, except maybe an armed driver to go along with it.
-Brian