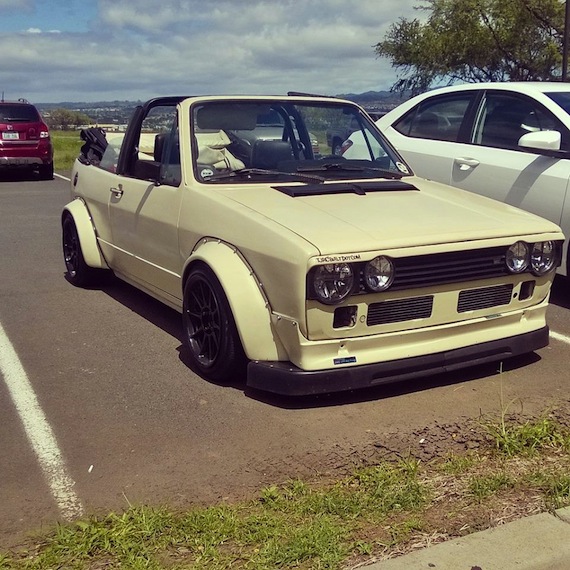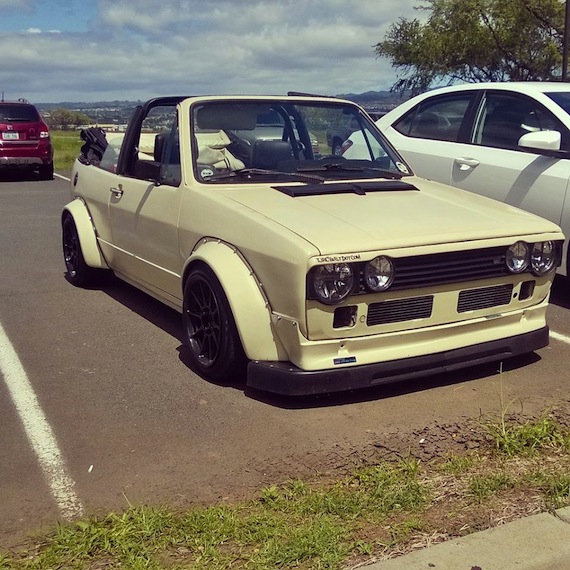 Convertibles are usually met with skepticism by enthusiasts, but there are always exceptions. For me, driving a Z8 helped me change my tune, followed by the decidedly non-German but incredible experience of hooning a Miata. When you live in Hawaii, it's hard to imagine hiding from the sun and rising scenery of the islands, and VW Cabriolets are a very popular choice. Commonly associated with teenage girls, today's cab comes with Berg Cup fender flares and enough performance upgrades to terrify teenagers and prompt families to hide their kids and hide their wives. A turbocharged 16V helps it back up the crazy flares and charge up the mountains like a true Berg Cup competitor. It's a little out there, but to be honest, I'm kind of in love with this car. A serious rollcage counteracts the lost rigidity and fits in perfectly. The bodykit is just so out there that it works for me and I love the cream color. If I were to buy a convertible, I think I want it to be this one.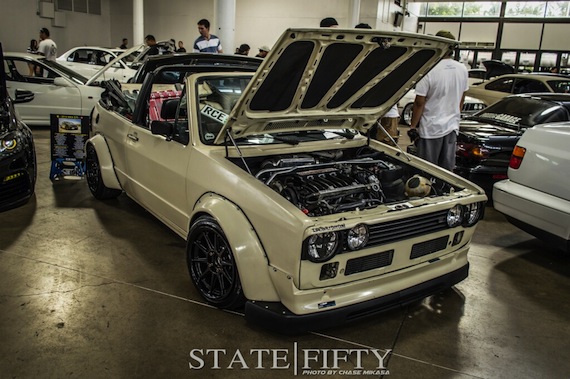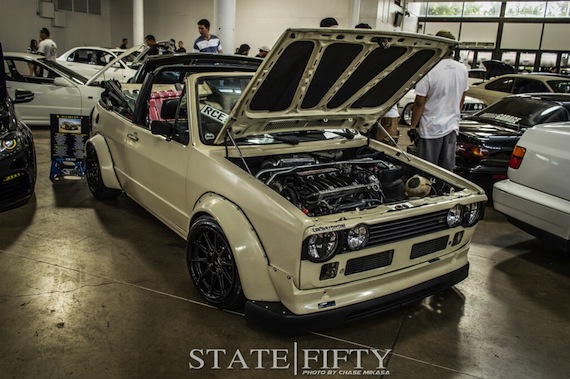 Year: 1989
Model: Cabriolet
Engine: 1.8 liter turbocharged inline-4
Transmission: 5-speed manual
Mileage: 169,167 mi
Price: Reserve auction, $9,000 Buy It Now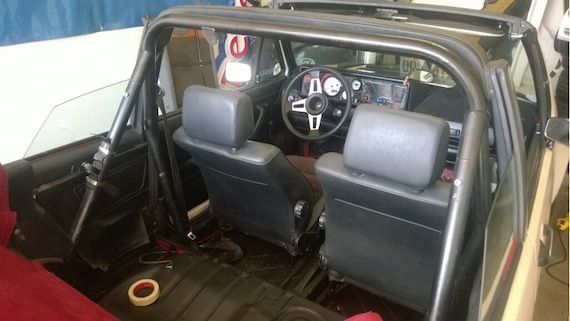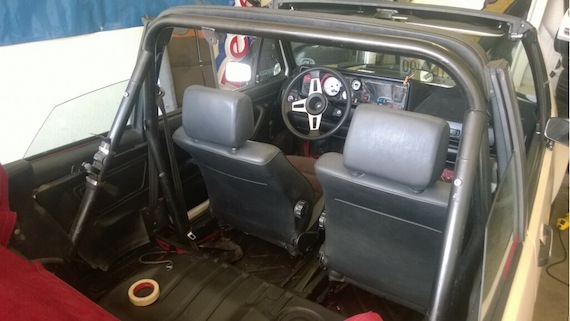 1.8L 16v Scirocco II motor
MK3 020 5 speed transmission
Garrett T3/T4 60trim turbo
SDS Standalone
Tial 38mm External Wastegate
Custom 3″ turbo back exhaust
Custom 1.5″ screamer pipe (WG)
Custom Silicone Intake Systems Air to Water Intercooler setup
Greddy style BOV
4.5″ fiberglass "Berg Cup" flares
TR Motorsports 15×9 wheels
Raceland Coilovers
10.1 front brakes and 8.9 rear disc conversion
Custom VW 4spd reverse lockout shifter conversion
Kamei Hood scoop
Zender eyelid spoiler
VW Corrado seat swap
Scirocco Wolfsburg steering wheel
SpeedHut GPS Tach/Speedo
AEM UEGO digital Wideband
AEM Boost gauge

Runs well, ECU needs tuning which I just don't have time to do anymore. Needs a good owner that will give her the love she needs!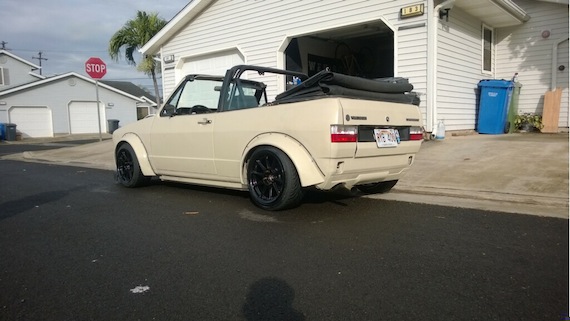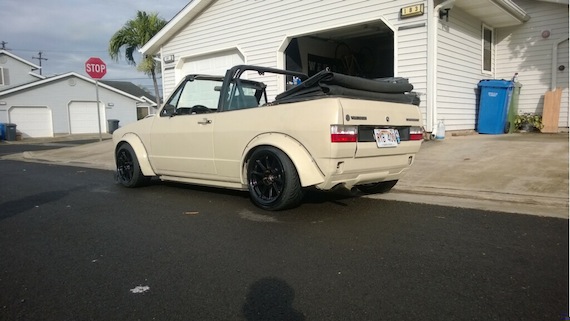 The seller was quick to respond with some more pics for me, and I hope he gets some good interest. As I write this, there aren't any bids yet – not that surprising given the extremity of the aesthetic, but the mechanicals are so outstanding SOMEONE must be interested. Maybe it's the Hawaii thing. If someone in the position to buy and ship likes it as much as I do, $9k doesn't seem too outrageous given the work done. As summer hits the Bay Area and it's 79 degrees out, I'm dying to take this thing up to Skyline Drive and rumble.
-NR