Warning!
This post is in our archives. Links in this post may have been updated to point to similar cars available to bid on eBay.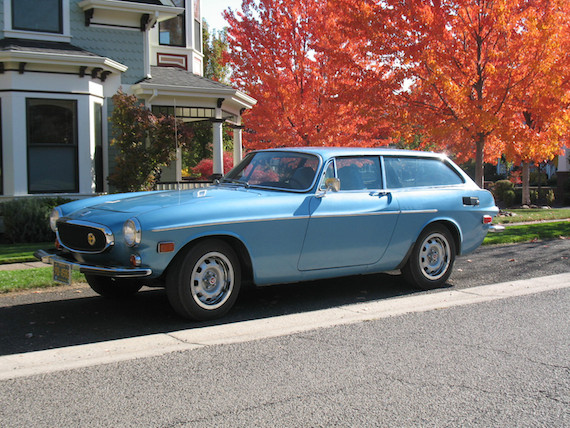 Yes, it's not German, but from time to time, we here at GCFSB like to feature the errant unique or fast Swede. And since it's Wagon Week, what better way to celebrate the stylish shooting brake that is the Volvo P1800ES? Designed in-house by Volvo and available for two model years only, this 1973 example represents the final year this automotive oddity was offered. The car's most unique feature, the rear glass hatch, is a design feature that was seen years later on the 480 and C30 hatchbacks. This particular P1800ES for sale in Oregon is a two owner car, having been sourced from an estate sale from a long-time owner.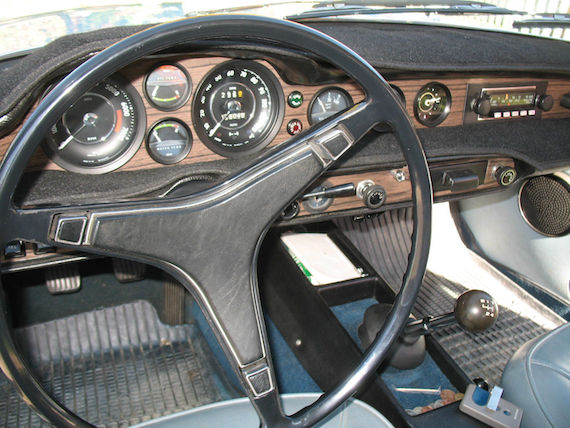 Year: 1973
Model: P1800ES
Engine: 2.0 liter inline-4
Transmission: 4-speed manual
Mileage: 128,056 mi
Price: Reserve auction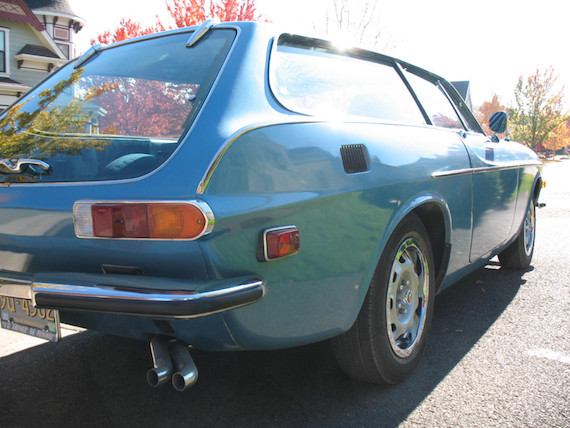 This is my Volvo 1800 ES, current mileage is 128,058, and that is pretty accurate because when the speedometer went south last year I had it rebuilt without any drive time while getting repaired. I am the 2nd owner and had her for almost 2 years, mileage when I bought her was 125,662. I had been looking for an ES 4-speed with overdrive for about 3 months before coming through with this one. It was tough out there, had seen many but almost everyone had rust or rot issues and if you know these cars then you know rust can be a BIG issue. This one is rust free, no rust on the doors, no blistering at the seams, no rust or rot on the frame, floor pans, or spare tire well. It has had a repaint some time back by the original owner, paint is very nice but has some chips. I did go around the car with a magnet (as did the broker I bought it from) and found no Bondo. One of the hood hinges was frozen and had ginked the metal on the front edge of the hood. I pulled the hinge and freed it up and had the hood repaired though I did the added paint in that area which isn't stellar but is adequate.

This was a California Blue Plate car but when I moved to Southern Oregon last Sept. I had to have the plates swapped out. Yes, I'm in Oregon but I've never driven her in the snow, rain or wet roads, I have other cars for those days.

I've done a few things to the car but not much was needed. I replaced a some of the side moldings because the former owner parked next to someone that like to swing open their doors with reckless abandon causing dings to both the moldings (which are soft aluminum) and the sides of the car. I had the brakes replaced and bearings checked and greased. I found a spare parts car and pulled off a few items and swapped whatever I thought was less then stellar. The front seats from the parts car are in her now, these are vinyl, the originals were leather but were dry and cracking.

There was an issue with the 2nd gear syncro so I had the transmission gone through and had a new clutch installed at the same time. They were also supposed to replace the rear main seal, and they may have, but I have a small drip and haven't located the source, may be that.

All gauges work and are clear, the exception being the Water Temp which has a tiny amount of fog. The clock works and is the original mechanism. I had it repaired and not replaced with a quartz movement, it does run a little fast, picks up about 5 minutes every other week. It takes a very hot day to get the Oil Temp or the Water Temp gauges to go up but they do, this is just a very cool running car. The broker I bought the car from was a high end auto broker (he got it from the estate and never registered so I am the second owner) and he had mentioned going though the car fairly well and one of the things he did was a radiator flush / inspection, brake lines and hoses as well. He had also the tires so you'll be rolling of four still fresh Goodyear Eagle LS2's. The radio is a Blaupunkt AM / FM that I believe is original to the car.

Other than that, it's a dream to drive, quick and sporty, very unique and gets compliments wherever I go. It's been reliable and has no issues, drives straight with no shimmies or shakes, doesn't smoke or burn oil. There is probably a lot more I can be telling you but I'm feeling like I'm writing a book, if you have questions please ask, if you need additional pictures, please ask. If you need to have the car inspected please ask. I will drive the car to the winning bidder within a reasonable distance but YOU have to get me home.

FOR SOME REASON THIS AD ONLY AND NOT MY OTHERS IS SHOWING MY 1800 ES LOCATION AS SUN VALLEY CALIFORNIA, THIS IS INCORRECT, THE LOCATION IS SOUTHERN OREGON, THE TOWN OF JACKSONVILLE, 97530.

I tried to correct this but can't after receiving bids. I will try to have corrected thru customer service, sorry for this mistake and any inconvenience.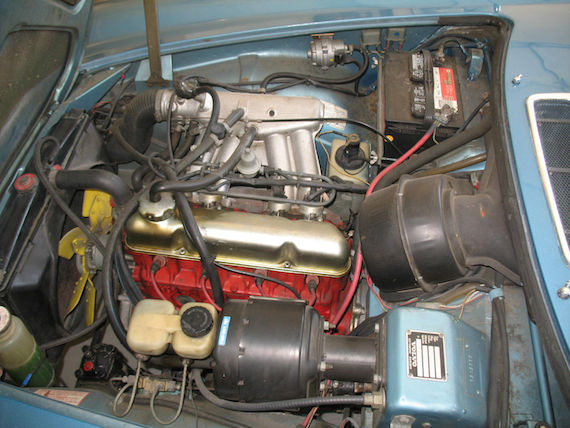 I appreciate cars such as this that have been sympathetically reserved rather than restored to the nines. It's hard to find these in rust free condition, especially one that hasn't been completely overhauled. At the high end, a decent P1800ES will set you back anywhere between $15,000 and $25,000. The patina of originality is a nice thing to have, so I'd suspect this particular car might reach around the $20,000 mark somewhere to the right buyer.
-Paul