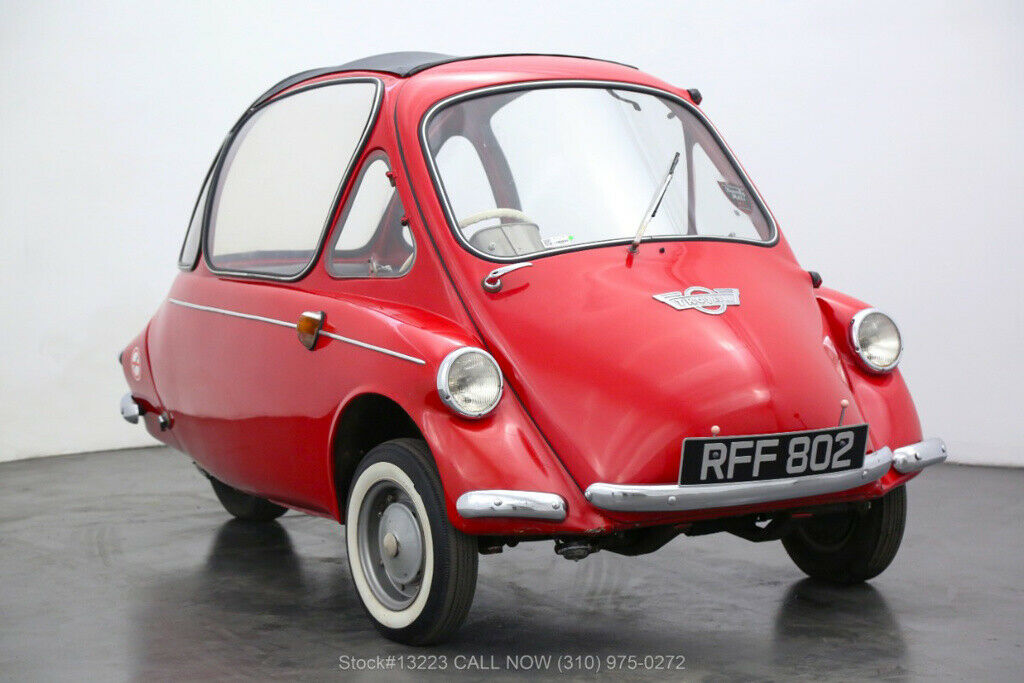 I've previously talked about the chaos in post-War Germany, and the many attempts to 'right the ship' with efficient, economical, and affordable microcars, some of which were also imported to other countries. The car that springs to mind when you say this is, of course, the Isetta though ironically it was the one on the list that didn't originate in Germany. There was also several DKWs, NSUs, and the Fuldamobil:
Airplane manufacturers got in on the action, too, with Messerschmitt trying their hand at automobiles:
Trojan, though, doesn't sound very German, does it? Well, that's because it's not. But like the Isetta, this was a car that was actually produced under license in another country – England in this case. The base car here is actually a Heinkel Kabine that was lightly revised after its initial production run in the late 1950s.