Warning!
This post is in our archives. Links in this post may have been updated to point to similar cars available to bid on eBay.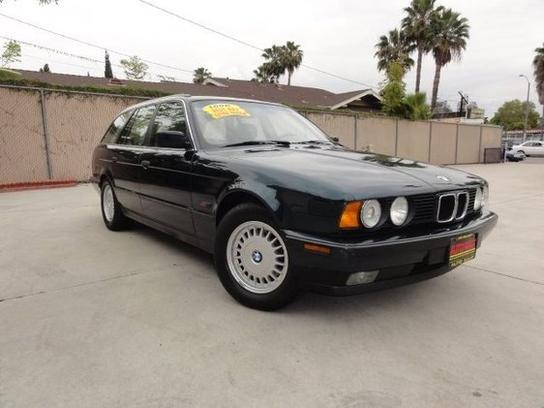 When I come across clean E34 wagons like this one I always wonder what kind of life it has lived, what allowed it go all these years unscathed when so many of its siblings get destroyed by time. At 21 years old this 525iT has fewer miles on it than the majority of used cars from the past decade that we regularly feature. Don't get me wrong, it's no garage queen. 72,600 on the clock is a fair amount but compared to the majority of examples out there with more than double that figure under their belt, this is a very low mile car indeed. Aside from the attractive odometer reading the car appears to be in fantastic cosmetic condition inside and out. The Iceland Green Metallic paint over Parchment Leather is as classy as can be and quickly becoming my favorite combo for old Bimmers. Whomever this thing belonged to, they certainly babied it because the front seats show no sign of stress or wear. The rear seats and cargo area look like they've barely been used which is particularly unusual for these cars. I keep going back and clicking through all the pictures over and over again thinking I'm going to find something I missed. A tear in the carpet, a stain, a rip in the headliner, something that indicates that this car was used as intended over the past two decades. However there's nothing there, no red flags, no catch. Just a damn fine example of a wonderfully designed wagon that is ready to serve for many years to come.
Year: 1994
Model: 525iT
Engine: 2.5 liter
Transmission: 4-speed Automatic
Mileage: 72,600 mi
Price: $5,885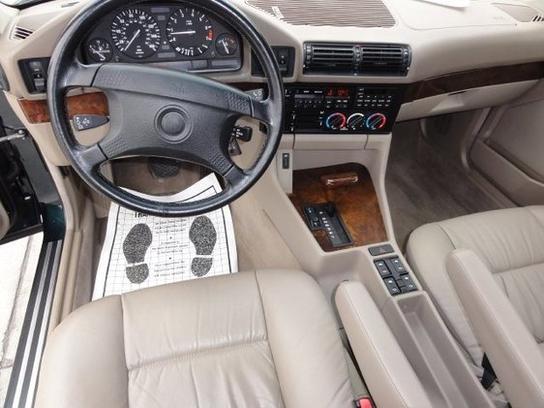 Clean Carfax LOW MILES, Panoramic Sunroof, Shows great! Good carpet. Very clean interior. Cash customers welcome. Everybody rides! Financing available. All credit O.K. Great Ride! Great handling. Smooth as silk! Runs and drives great! Must-see! Priced to sell! AM/FM stereo Cassette player Clean title. Low Mileage. VISIT WWW.AUTOMARTLA.COM TO SEE OUR FULL INVENTORY WITH ADDITIONAL PICTURES.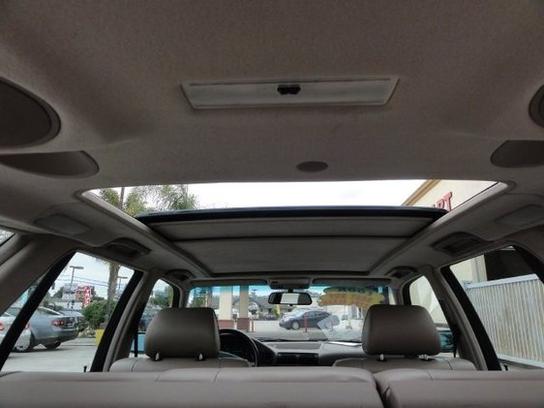 I think if you're going to buy this car you've got two routes to choose from.
On the one hand you can leave it exactly as is and use it to haul family and friends around town or on a weekend adventure. Yes, I know the 2.5L I-6 isn't the most powerful motor to be fitted to the E34 5 Series but from everything I've read, it gets the job done without complaint. Furthermore this being a '94 model it has the M50B25TU inline 6 which is probably the best iteration of the venerable M50 motor. Though there was no increase in horsepower the torque curve was flattened out by the addition of VANOS and if you've ever driven any BMW you know how enjoyable a a smooth trip up to redline is.
Now on the other hand you could rip out that 4 speed automatic, swap in a nice 5 speed manual and completely change the vibe of the car. Again, I know the 2.5L inline 6 isn't the most ideal motor for driving enjoyment but that's the beauty of a manual transmission, it always makes a slow car feel faster. Besides, the 525i is only slow by today's standards, in 1994 a wagon with 189hp and 184 lb-ft of torque was perfectly respectable, especially since these cars had impressive handling dynamics. If you were to swap out the transmission then you might as well go the extra mile, add a full exhaust, air intake and maybe a set of M Parallel wheels. That'll take this from quintessential 90s grocery getter to Euro style sleeper real quick and I don't think its a stretch to say it makes for a more interesting daily driver than the E34 sedan.
Given that this car is close by I might just have to go out and have a look at it, maybe even take it for a spin. While it's not in the wheelhouse of what I'm looking for as a next vehicle, it does have a certain curb appeal that I just can't deny. If I had a bit of extra cash I'd go ahead and snatch it up just to make sure it was preserved but also that it got some good use on the open road. At $5,885 I it's not a stretch to say there is some solid equity in this car. Chances are it will continue to appreciate simply because the design is timeless and lets face it, we wagon folk will always love a crisp example of an E34 long roof, even if it is a bit pokey.
Cheers,
-Andrew