Having owned an E30 early on in my motoring career, I am still enchanted by these cars when a good one comes along. While my E30 was a 325is, one of my favorite E30s – M3 aside – is the 318is that was available at the end of the E30 3 series production run. Featuring the new M42 1.8 liter twin cam four cylinder engine, 142 horsepower was on tap in a package that offered less mass at the front end for even better handling. Given that it is Christmas, how timely it is that we feature this red 318is for sale in Nevada with a scant 60,000 miles on the clock.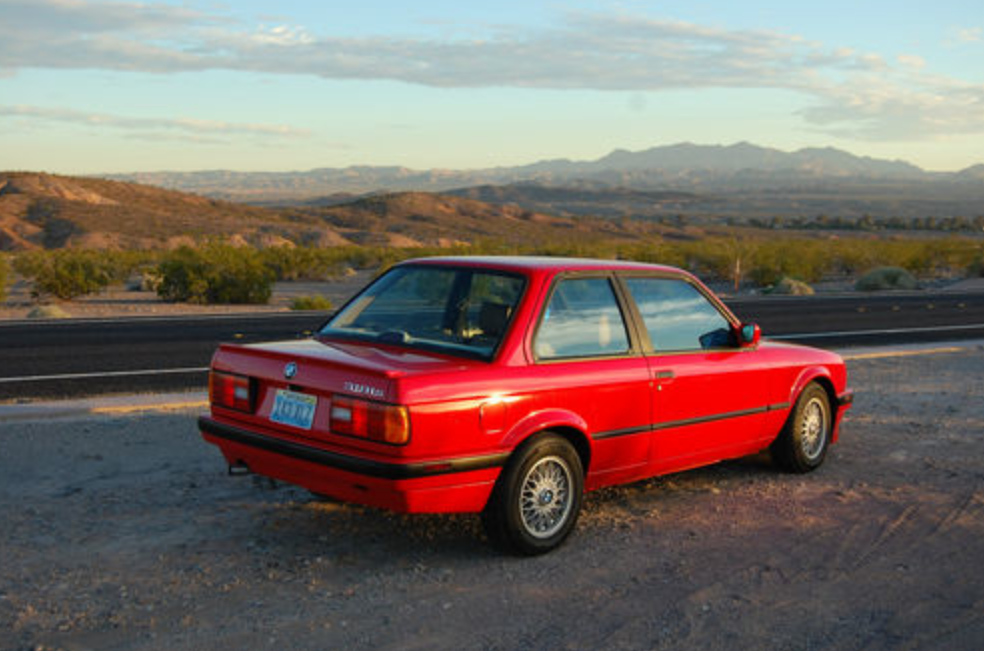 Professionally reconditioned. Won Best-in-Show interior earlier this year. New dash, headliner, and carpet, seats reupholstered. New brakes. Differential changed from 411 to 373. Plenty of zip and great gas mileage. Bilstein shocks.
Not much detail is given by the seller, such as what show this car won an award and if service records and any owner history is available. The asking price of $12,500 is very optimistic for a non M3 four cylinder E30. Realistically, this car might bring $6,000 to $8,000 at a maximum to the right buyer.
-Paul