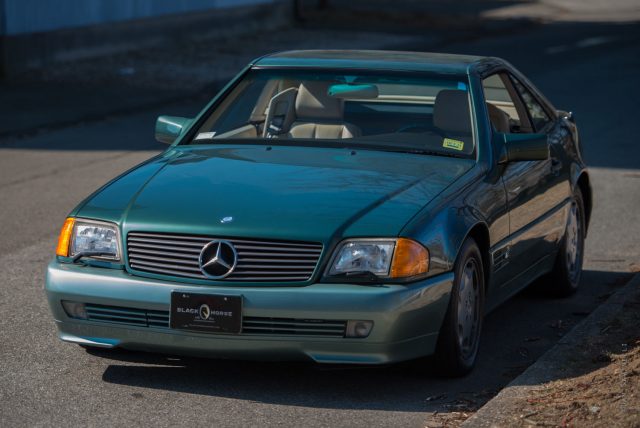 1993 was a huge year for the Mercedes-Benz SL in North America. For the first time in its 39 year history, the Sportlich-Leicht was being produced with a V12 engine. The 600SL was graced with a massive aluminum block 6.0 liter with forged steel connecting rods that produced nearly 400 horsepower. This was 80 horsepower more than the M119 V8 from the 500SL of the same year. Of course, you paid a premium for the extra four cylinders. The 600SL base MSRP in 1993 was a staggering $120,000 (over $200,000 in 2017 buying power) compared to $98,000 for the 500SL. But in my opinion, you definitely got your moneys worth. These were handsome, practical cars that you could depend on — unlike your friends with V12 Jaguars and Ferraris.
This R129 for sale in Connecticut looks to be a great example of the first year V12 cars and it's in my favorite color of Spruce Green Metallic. It's not a perfect example and has a couple minor flaws but most importantly it looks well-cared for because for as stout as the M120 V12 is, it still needs its regular maintenance and repairs.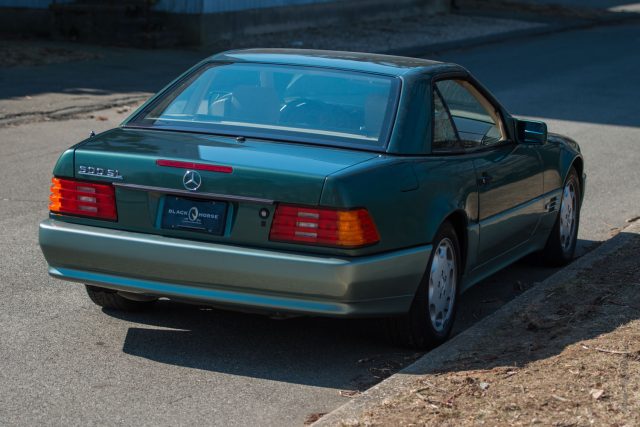 Year: 1993
Model: 600SL
Engine: 6.0 liter V12
Transmission: 4-speed automatic
Mileage: 75,375 mi
Price: Reserve Auction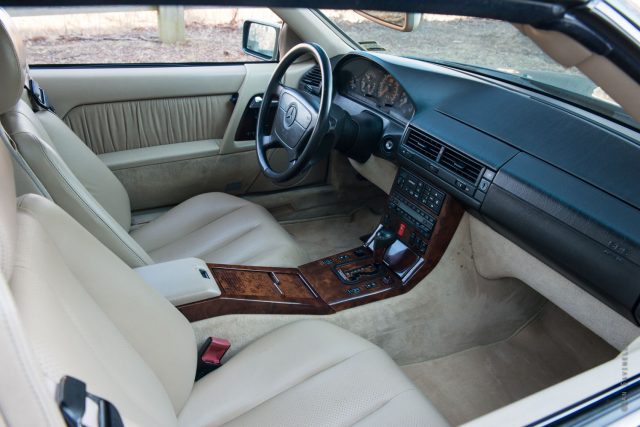 This Mercedes Benz 600SL is a future classic that has had extensive restoration work performed. In 1993 when this SL was sold, it represented the pinnacle of luxury and performance, 24 years later this car retains all of its original style and character and is a bargain when you consider the refinement and features that come with this car that originally had an MSRP of over $100,000.

The owner of this 600SL maintained the car flawlessly and invested in cosmetic and mechanical work to keep this car in peak running condition.
…