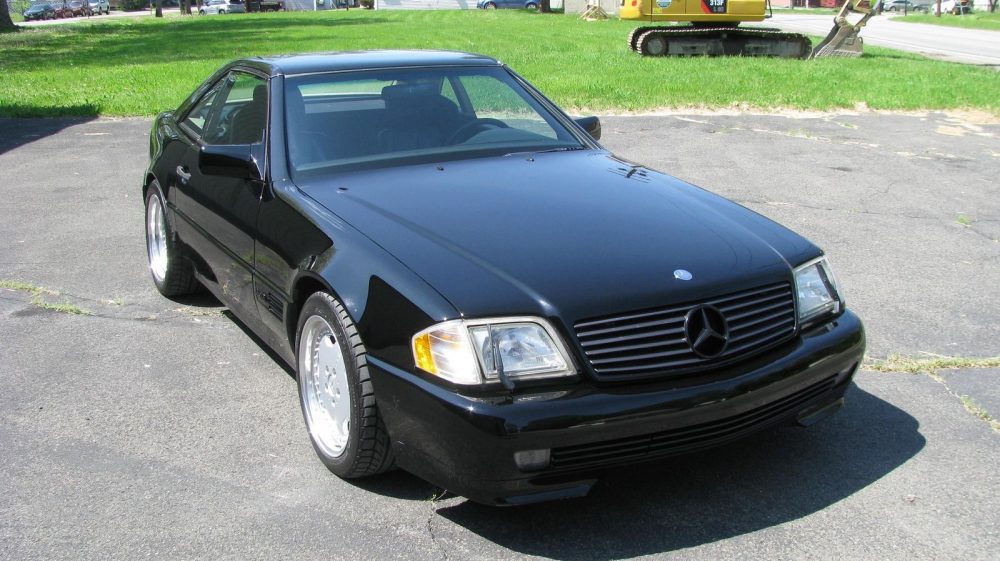 Fall is officially here, so that means in roughly 11 days, we'll be looking at about four feet of snow. (Florida and California residents excluded.) While there are still some sunny days left, why not enjoy them in none other than a V12 convertible from Mercedes-Benz. Truth be told, if you forced me to go buy a V12 Mercedes-Benz convertible, it wouldn't take me any time at all the settle on the R129 with the M120 because that is the V12 that wouldn't have me sleeping inside it because of how unreliable and costly it is. Granted, the M120 still isn't an inexpensive engine to live with in the grand scheme of things, but compared to the M275 or god-forsaken M137, it is a far easier pill to swallow. Today, I wanted to check out a really tidy 1993 600SL up for sale in New York that has all the little goodies that makes it stand out from what you usually see from these early R129s.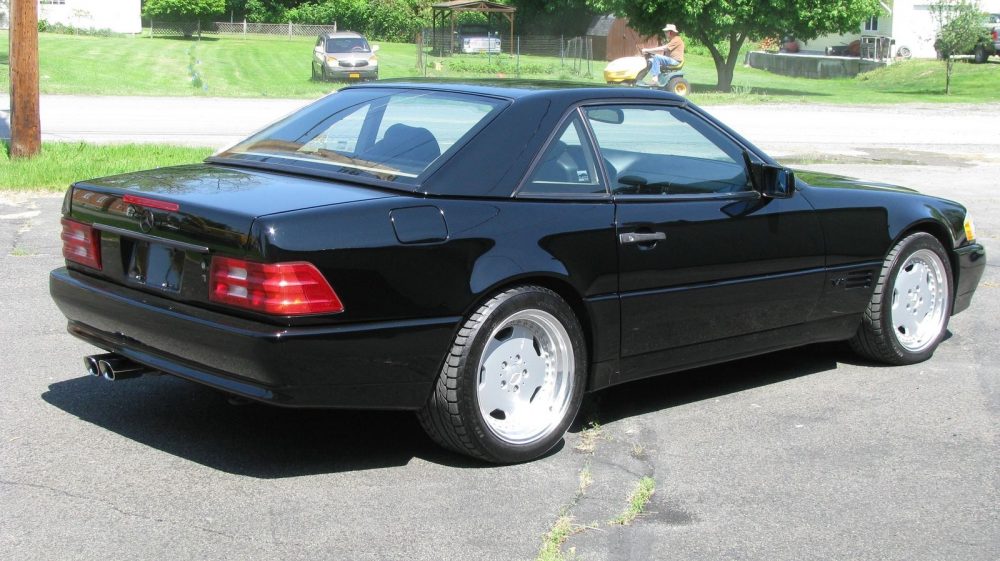 Year: 1993
Model: 600SL
Engine: 6.0 liter V12
Transmission: 4-speed automatic
Mileage: 73,460 mi
Price: $13,995 Buy It Now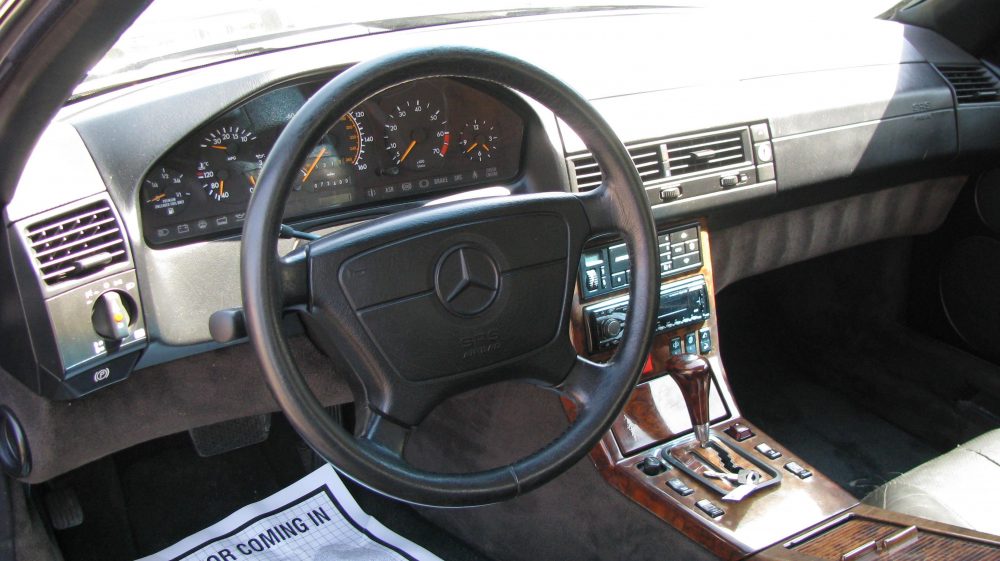 Up for sale is a 1993 Mercedes Benz SL600 that is equipped with the following options:

> 6.0 Liter V12 Engine
> Automatic Transmission
> Rear Wheel Drive
> Power Heated Leather Seats
> CD
> Ice Cold A/C
> Adjustable Suspension
> Full Power Convertible Top
> Removable Hardtop
> Factory AMG 3-Piece Wheels
> Renntech Exhaust
> And More!
> Only 73k Miles!

This gorgeous Mercedes Benz had an original MSRP of over $150k in 1993! It's a timeless piece of Mercedes Benz history that is sure to increase in value! The V12 engine that was used in this car is the same as what's found in the exotic Pagani Zonda supercar. It is equipped with the very rare 3-Piece AMG OZ Wheels and a Renntech Exhaust System. The car runs and drives flawlessly, and with only 73k on the clock it's sure to bring many more years of enjoyment for it's next owner. Please feel free to e-mail or call for further information. 607-260-0010 or 607-260-0010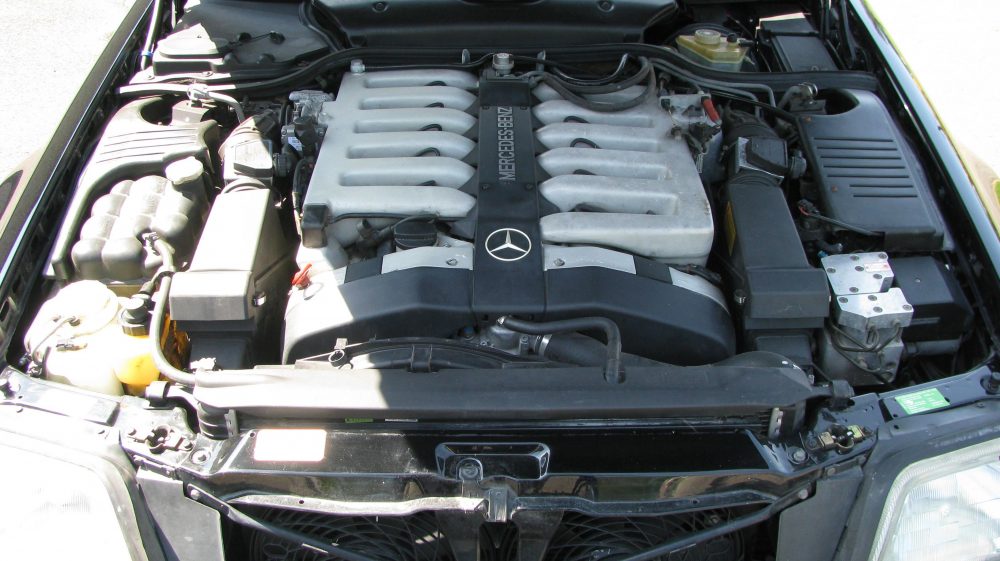 These pre-facelift R129 looked pretty dated when compared to what they look like towards the end of their production run in early 2000s, but the owner of this car made a few changes to not really modernize the car, but rather give it a different kind of look. The biggest thing you will notice are the staggered, 3-piece AMG wheels that look right at home on the car compared to the normal factory 8-hole wheels from the era. Next, all the badges were either removed or painted black to blend right in with the black paint. On the rear of the car, taillights from the facelifted cars were added to as well as a RENNtech exhaust to liven up the sweet harmony of all those cylinders. Inside, the only things that were changed was the factory shift knob was swapped out with a matching wood piece to match the rest of the burl wood and a head unit that probably can be trashed seeing how it looks like it's old enough to buy cigarettes. Overall, these changes took the look of the car in an entirely different direction from what is usually a very conservative look.
This car is listed for a hair under $14,000 which I think is pretty fair. Those wheels alone are worth thousands and usually around $10,000 is the floor for a nice V12 R129, so the math makes sense here. I'd strongly recommend doing your due diligence on any M120-powered car because these have their common issues with throttle bodies that need rebuilt, breather hoses under the intake manifold that always seem to break and a bunch of other little things that can ruin your rainy day fun really fast. I'd also check all the valves in the top mechanism because once one starts leaking, the others aren't usually far behind. If all these things check out, then enjoy your buttery smooth V12 for the price of a pre-owned Honda Civic — just make sure to keep up on the maintenance.
– Andrew