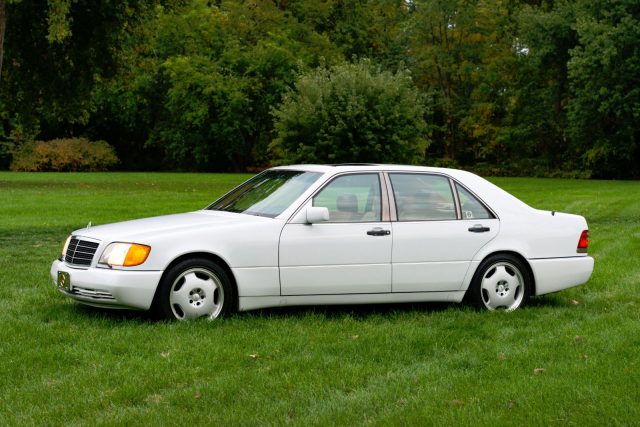 It has been a while since I featured a nice W140, but this example outside of Detroit has given me a perfect excuse to check out another one. This 1992 500SEL in Arctic White with the outstanding Saffron leather interior has everything you would want out of an early W140 and a few extras that I think are great additions. Of course, all this comes with a price tag.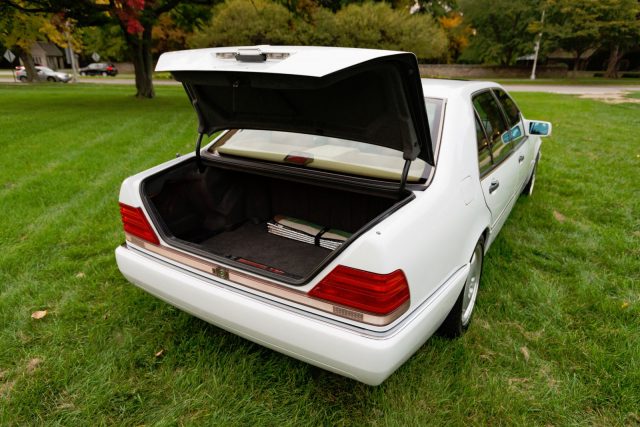 Year: 1992
Model: 500SEL
Engine: 5.0 liter V8
Transmission: 4-speed automatic
Mileage: 104,898 mi
Price: Buy it Now $8,000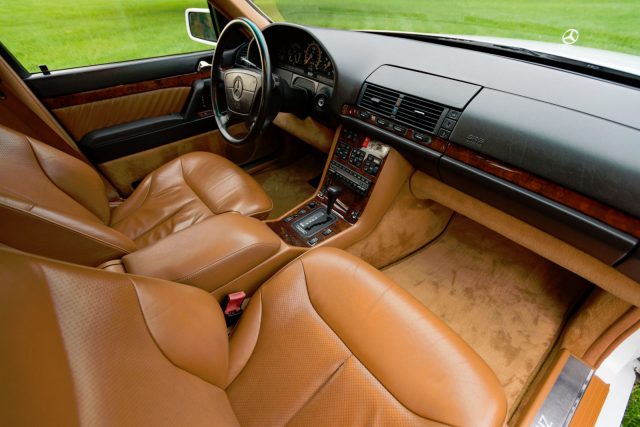 1992 S500 Immaculate. White over Palomino. All options including self closing latches on doors, power rear view mirror, self closing latch on trunk . . . . . . . . . . The vehicle has never been driven in the winter and has been kept in climate controlled storage. The car has never been through a car wash, only hand washed. I bought it with 99,000 a decade ago, and now it has 104,898 miles on it. It has been a summer Sunday driver. Living in MI does not afford me the opportunity to enjoy the vehicle as much as I'd like to which is the reason for selling the car. As a Benz aficionado you would know that all big body big engine Benz's were 500SEL's in 1992. In 1993 they became S500's. The second owner, a physician in Myrtle Beach SC, bought the 20 inch AMG wheels and low profile tires you see on the vehicle in 1996. He also had the fascia's on the front and back bumper and side fascia all pained white to match the rest of the car, and re-badged it an S-500. Since the wheels came out in 1996, and the all one color "Euro" look came out at the same time, most think its a 96 car or later.
…