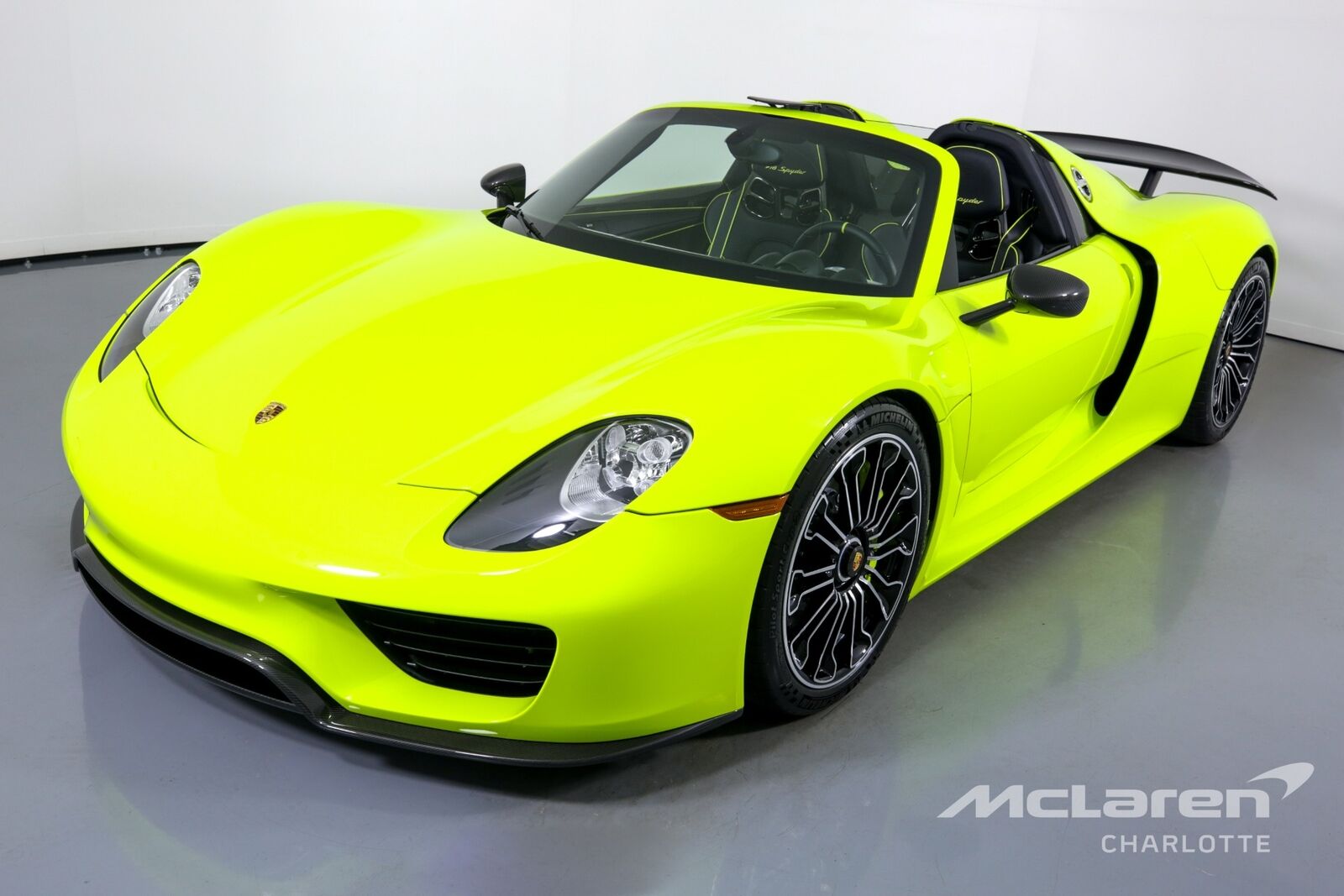 Back in 2020, Andrew looked at the Porsche 911 Turbo S Edition 918 Spyder. What was it? Well, it was run of 918 special 911 Turbos that were made to accompany your 918 Spyder purchase. The tell was Acid Green accents; otherwise, they were pretty standard. To me, that just wasn't enough.
So what do we have here? Well, obviously, it's the real deal and not a tribute. This is the full-fat hybrid 918 Spyder, and for good measure, it doesn't just have Acid Green accents – the whole thing is Acid Green. The price? Well, it's got a "996" in it, but it's just a tad more expensive than a 996….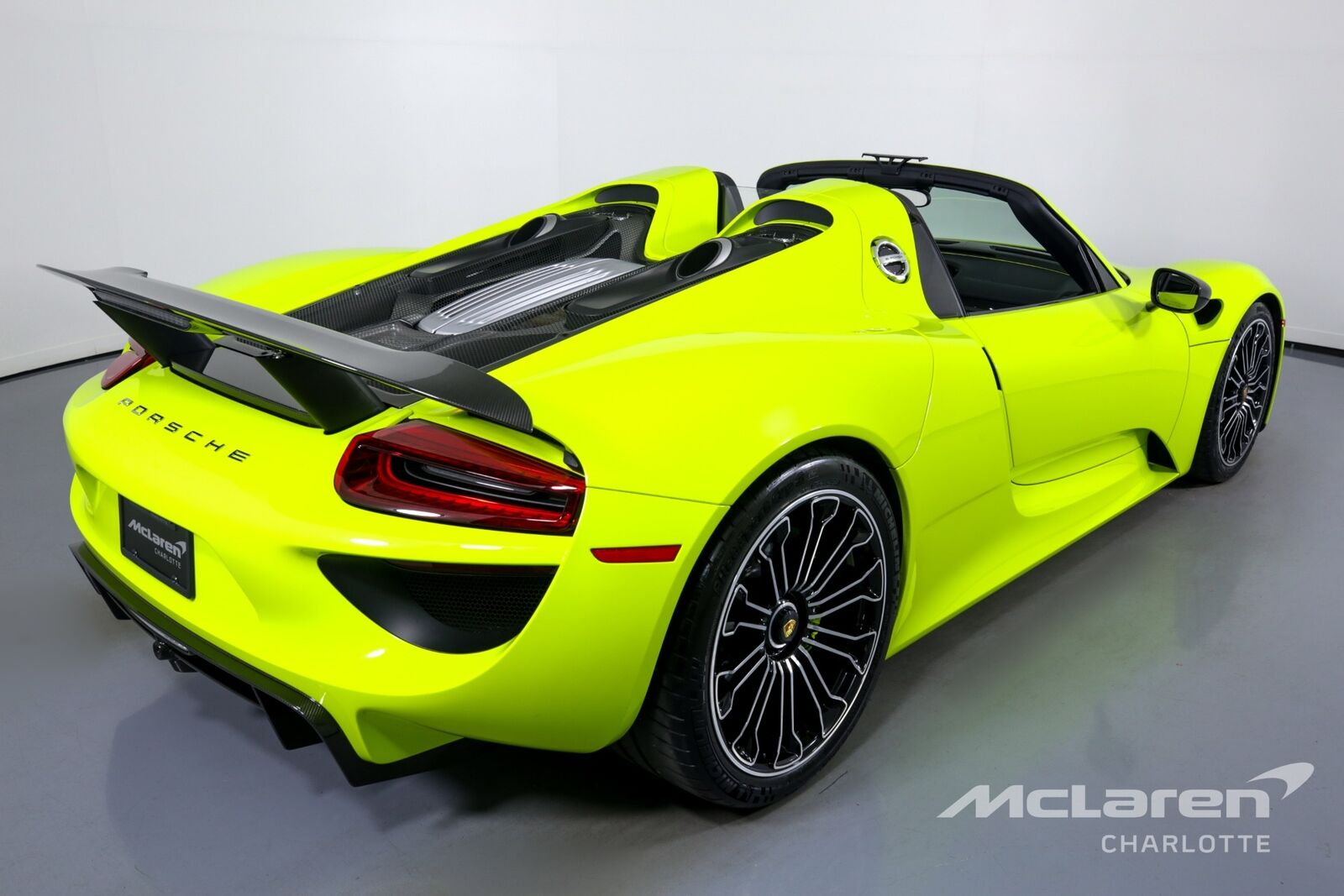 Year: 2015
Model: 918 Spyder
VIN: WP0CA2A13FS800043
Engine: 4.6 liter V8/hybrid
Transmission: 7-speed PDK dual-clutch transaxle
Mileage: 1,661 mi
Location: Charlotte, North Carolina
Price: $2,299,996 Buy It Now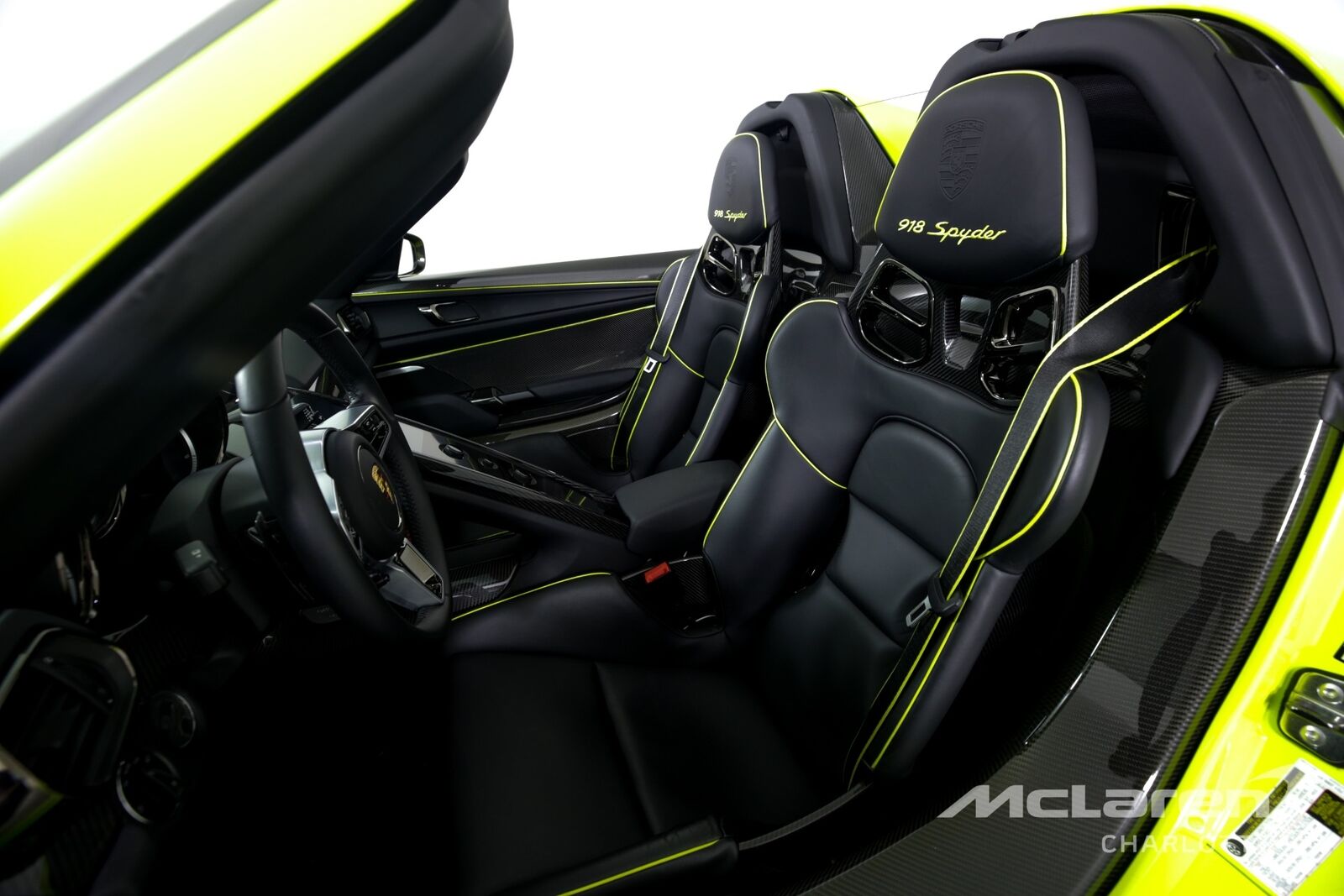 – CUSTOM COLOR UNI- ONYX BLACK/ACID GREEN, LEATHER- LIFTING SYSTEM FRONT AXLE $10,500- ROOF HALVES W/ CARBON WEAVE FINISH- EXTERIOR MIRRORS W/CARBON WEAVE FINISH- REAR WING W/CARBON WEAVE FINISH- CONTROL NUMBER FOR CUSTOM COLOR- INTERIOR PACKAGE CARBON $7,500- CARBON FLOORMAT W/ACID GREEN PIPING $1,725- PAINTED KEY W/LEATHER KEY POUCH $1,400- SEAT BELTS W/ACCENT STRIPES ACID GREEN $1,800- VEHICLE CABLE (8 FT)- EXTERIOR COLOR TO SAMPLE – ACID GREEN- CUSTOM TAILORING OPTION- VEHICLE CABLE (25 FT)- PORSCHE UNIVERSAL CHARGER
– 2 KEY- COMPETITIVE LEASE AND FINANCE OPTIONS- EXTENDED WARRANTY AVAILABLE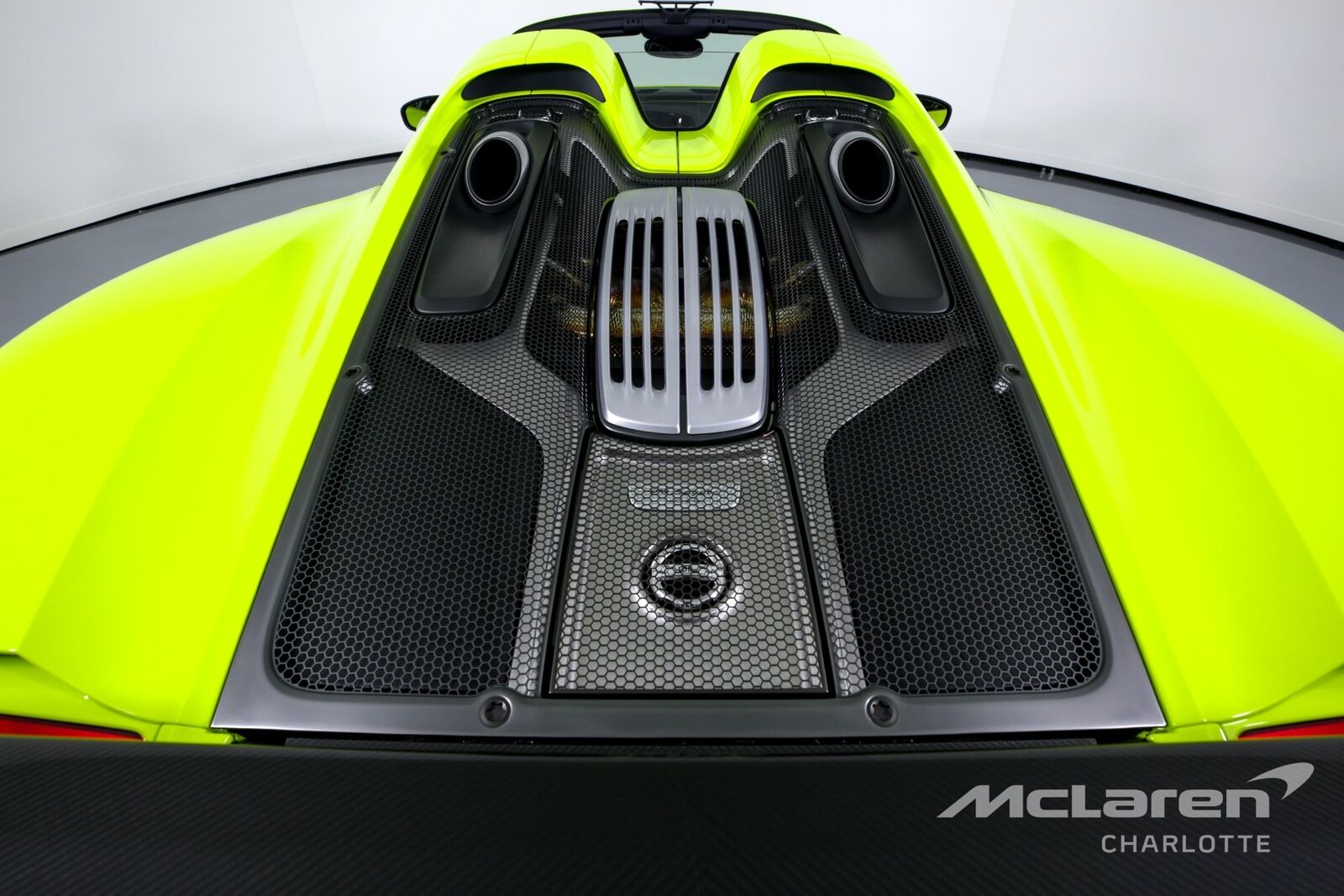 Go big or go home! This one has the front-axle lift, carbon trim inside and out, custom interior accents, and…of course…that exterior. It's interesting that it was special-ordered but does not have the Weissach Package, which I would have assumed it would. How many 918s were painted Acid Green? The claim is that a total of just four were made in this color, so exclusivity is guaranteed – if it weren't already by the low production of the 918 itself. Is it a 2.3 million dollar car? That's a serious premium over other 918s; to the tune of several 911 Turbos. But if you want to have one of the four in Acid Green, here's your option!
-Carter