One of the crazier things I've ever seen in the car industry is the Porsche 911 Turbo S 918 Spyder Edition. If you don't know the back story, lets settle in for a very quick story.
When Porsche was selecting their very best clients to purchase the upcoming 918 Spyder for $845,000, they decided to offer a 911 Turbo S called the "Edition 918 Spyder" to those same buyers. It was a 997.2 Turbo S finished in either black or silver with acid green accents to match those of the 918. Each one was "numbers-matching" to their 918 and rumor has it every 918 owner took up Porsche's offer on these, although that is disputed in some circles. The price? $160,700 for the coupe or $172,100 for the convertible. Nothing like a good old fashion upsell to the tune of six-figures. Over the years, these cars have parted ways with the matching 918 given they made 918 of them in total. Naturally, these pop up for sale every once in a while and oh boy, they are not cheap.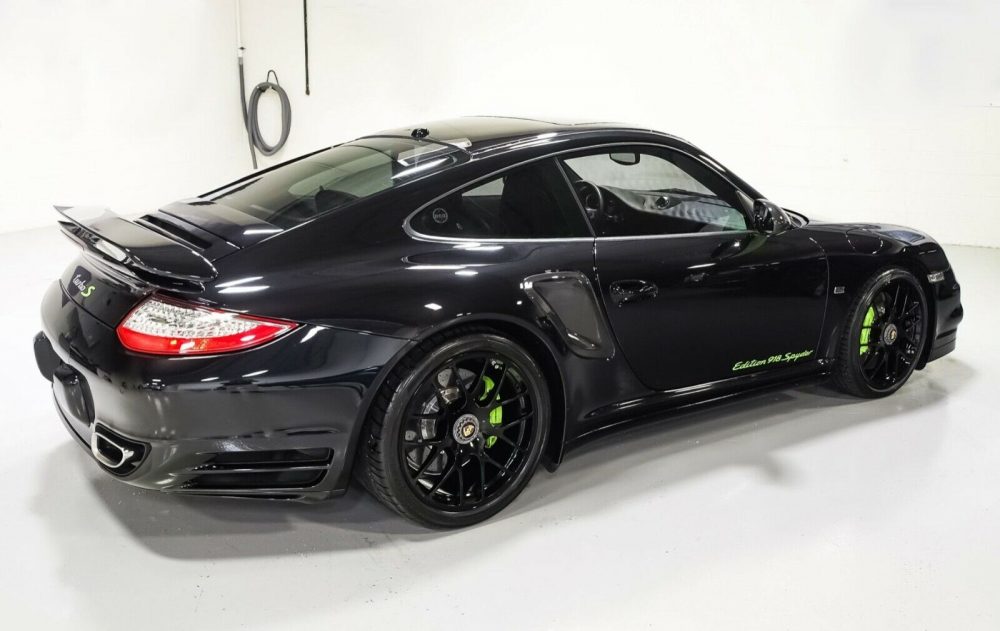 Year: 2012
Model: 911 Turbo S Edition 918 Spyder
VIN: WP0AD2A92CS766239
Engine: 3.8 liter twin-turbocharged flat-6
Transmission: 7-speed Doppelkupplung automatic
Mileage: 13,520 mi
Location: Staten Island, New York
Price: $139,500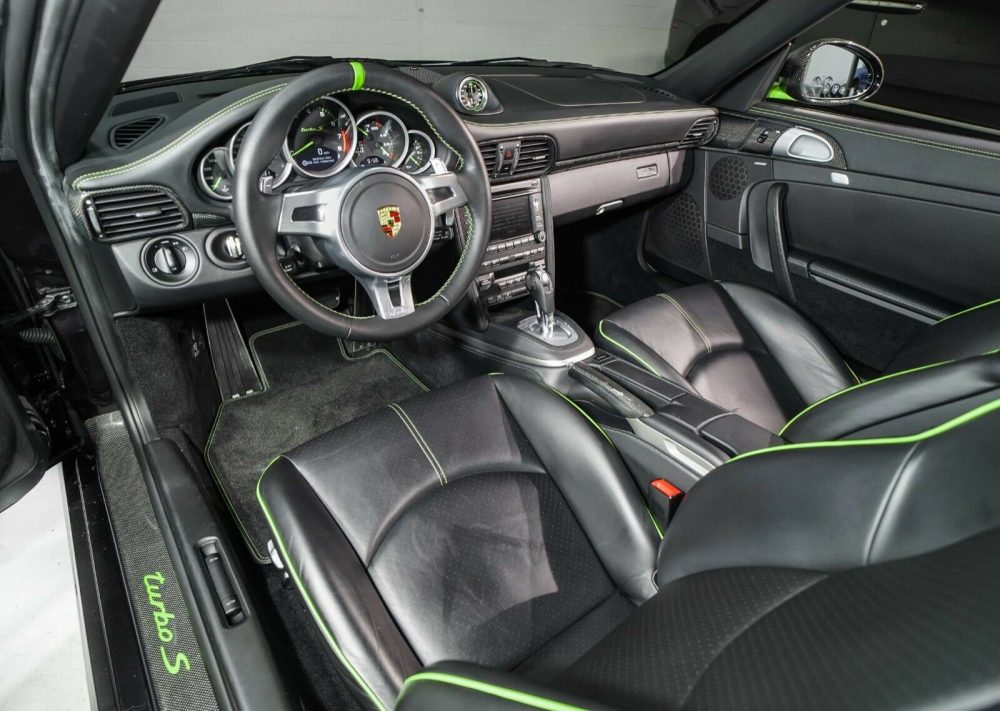 I am pleased to present this 2012 Porsche 997.2 Turbo S "918 Spyder Edition". Being one of only 73 Spyder Edition Coupes ever produced, this Turbo S represents as an incredible opportunity for the prospective Porsche enthusiast and collector. The model was only offered to 918 Spyder customers as an exclusive option. It became instantly recognizable by its Acid Green accents, and still remains as one of the lowest production Turbo models ever made. This example is now being offered with just 13k miles on the odometer.

The Basalt Black Metallic finish on this Turbo S is in excellent condition with an application of clear paint protection film covering the entire nose of the vehicle. Detailed images are available in the photo gallery. Eye-catching Acid Green model designations and brake calipers help set this car apart from standard variations. This Turbo also highlights an exclusive carbon fiber package, only found elsewhere on the Porsche GT2. This 997 rides on original factory black painted 19" RS Spyder center-lock wheels which also stand in excellent condition. Car is bone stock as it left the factory along with all original paint, this is a no stories car.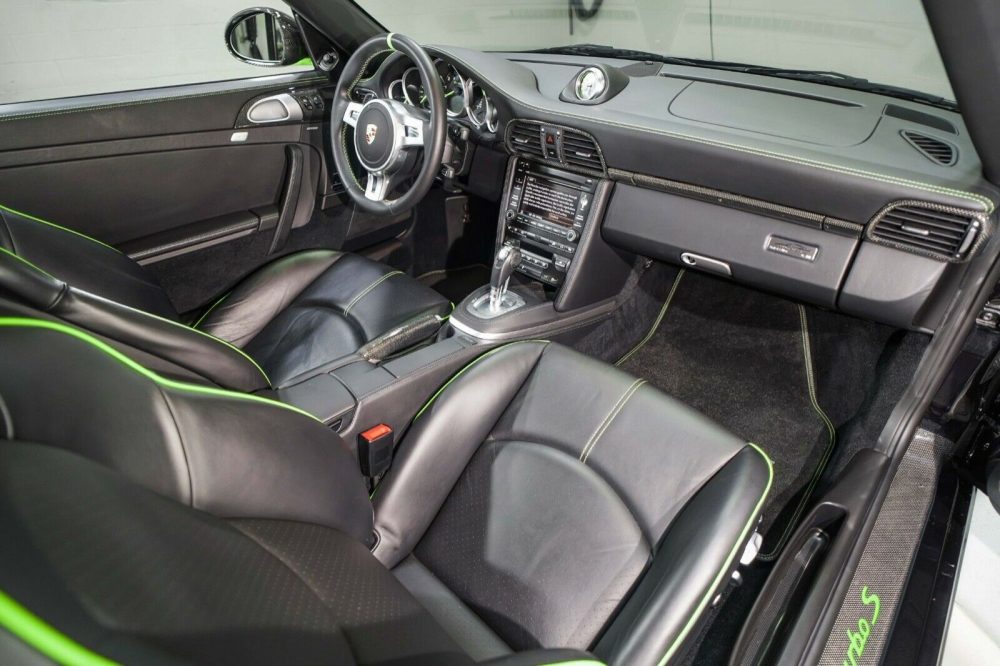 This one up for sale in Staten Island has just under 14k miles on the odometer, which is understandable given the amount of other cars a person who owns of these probably has. Make no mistake, this a lot of acid green and to be honest, unless you know the backstory on these cars, it's going to be seen as just another 911 Turbo. Not to downplay that given the 997.2 Turbo is an amazing car by itself, but is this worth the premium if you don't have the matching 918? In my eyes, probably not.
Like mentioned, given there are only 918 of these ever made, I'd bet most of them are still with their original owners and have very few miles on them. This one is listed at a cool $140,000, which is probably a $40,000-50,000 premium over a standard Turbo S. A cool piece of history, but probably in a little bit of no man's land given what it is.
– Andrew