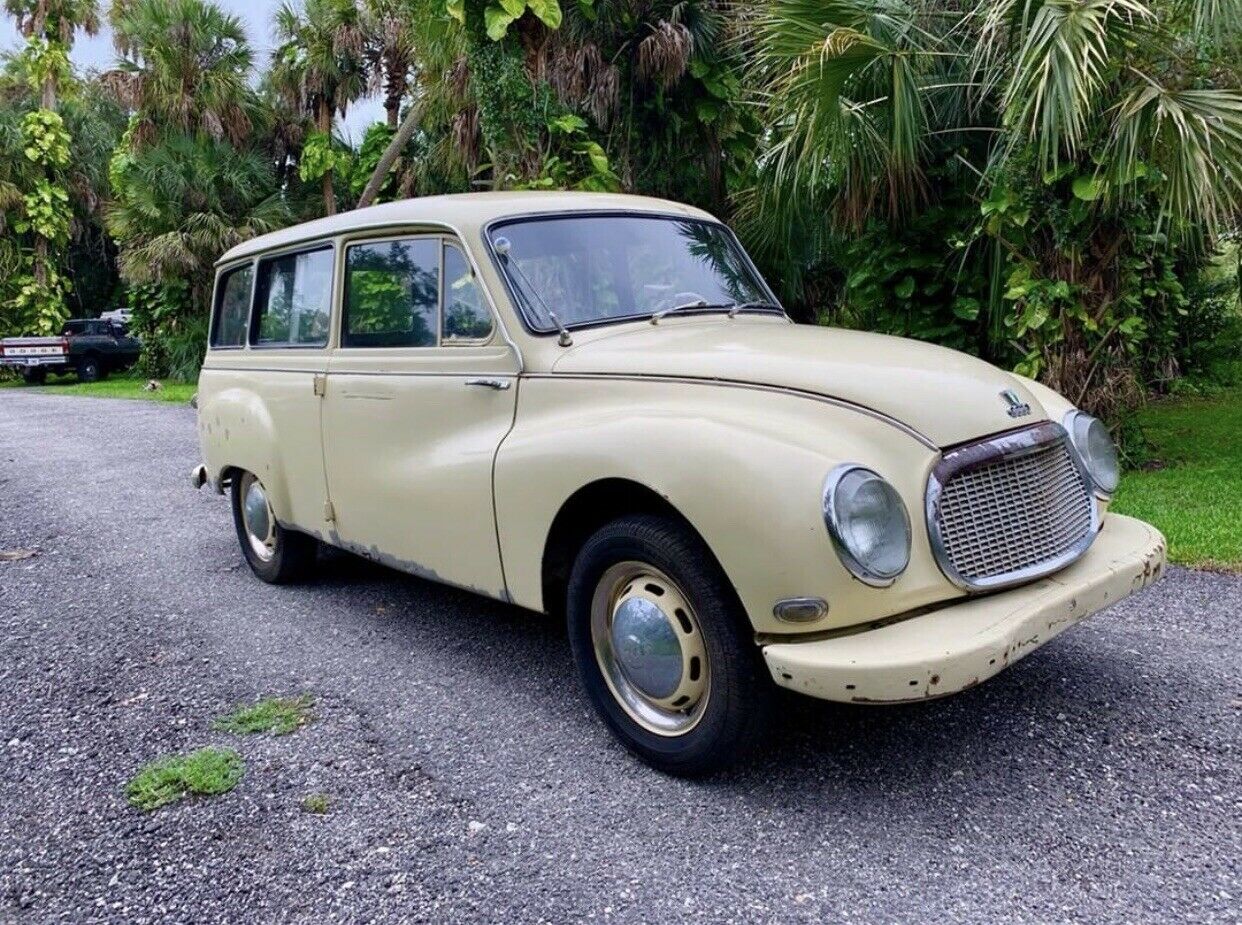 Most German car enthusiasts are no longer familiar with the name "DKW". It's a shame considering the long history of DKW, whose name originates from the German Dampf-Kraft-Wagen or "steam powered vehicle" – just to give you a sense of the time period they started out. DKW reached its zenith in the 1930s, a time when Germany was experiencing massive growth in its economy and Hitler wanted to turn the Fatherland into a nation of drivers. Ironically, despite his notable efforts supporting Grand Prix racers and the development of the Beetle, pre-War automobile ownership in Germany was amongst the lowest in all of Europe. They were, rather, a nation of riders – motorcycles, to be precise, buying more of the two-wheeled transport than anyone else in Europe. It was what gave companies like BMW a start, for example, but the most successful of all of the pre-War motorcycle companies was DKW. Upon joining the Auto Union in 1932, they began experimenting more with small cars. But the aftermath of World War II meant that the area that DKW, Audi and Horch – 3/4 of the Auto Union company – were stuck in Soviet controlled areas, most of the factories being disassembled and sent back further behind the Iron Curtain as war reparations.
The result was that in the late 1940s and early 1950s, new efforts to resurrect these names were attempted. It's not very surprising that the attempts were made; after all, imagine if Chevrolet went out of business due to a War; you can bet once things were cleaned up, someone would try to make a Corvette. And sure enough, based upon some pre-War designs the F89 was born. As with most post-War cars in Germany, it was small, affordable and versatile. DKW utilized the platform to create what was, in essence, the first Audi Avant. The F94 chassis you see here was an updated version of the F89, replete with the 2-stroke 3-cylinder engine that the company claimed gave the power of an inline-6 – hence the paradoxical naming strategy of 3=6 for the Sonderklasse. With a space-saving transverse motor driving the front wheels, there was ample room for flexible seating in the rear. Outside was a reasonably aerodynamic, compact design and the small motor ensured reasonable fuel economy – though no promise of speed. Today, nearly 70 years after the design was first sketched out, finding these Universal Kombis is extraordinarily hard – and when they surface in the U.S., they're typically not in particularly good shape:
Year: 1957
Model: 3=6 Universal Kombi
VIN: N/A
Engine: 0.9 liter inline-3
Transmission: 4-speed manual
Mileage: N/A mi
Price: No Reserve Auction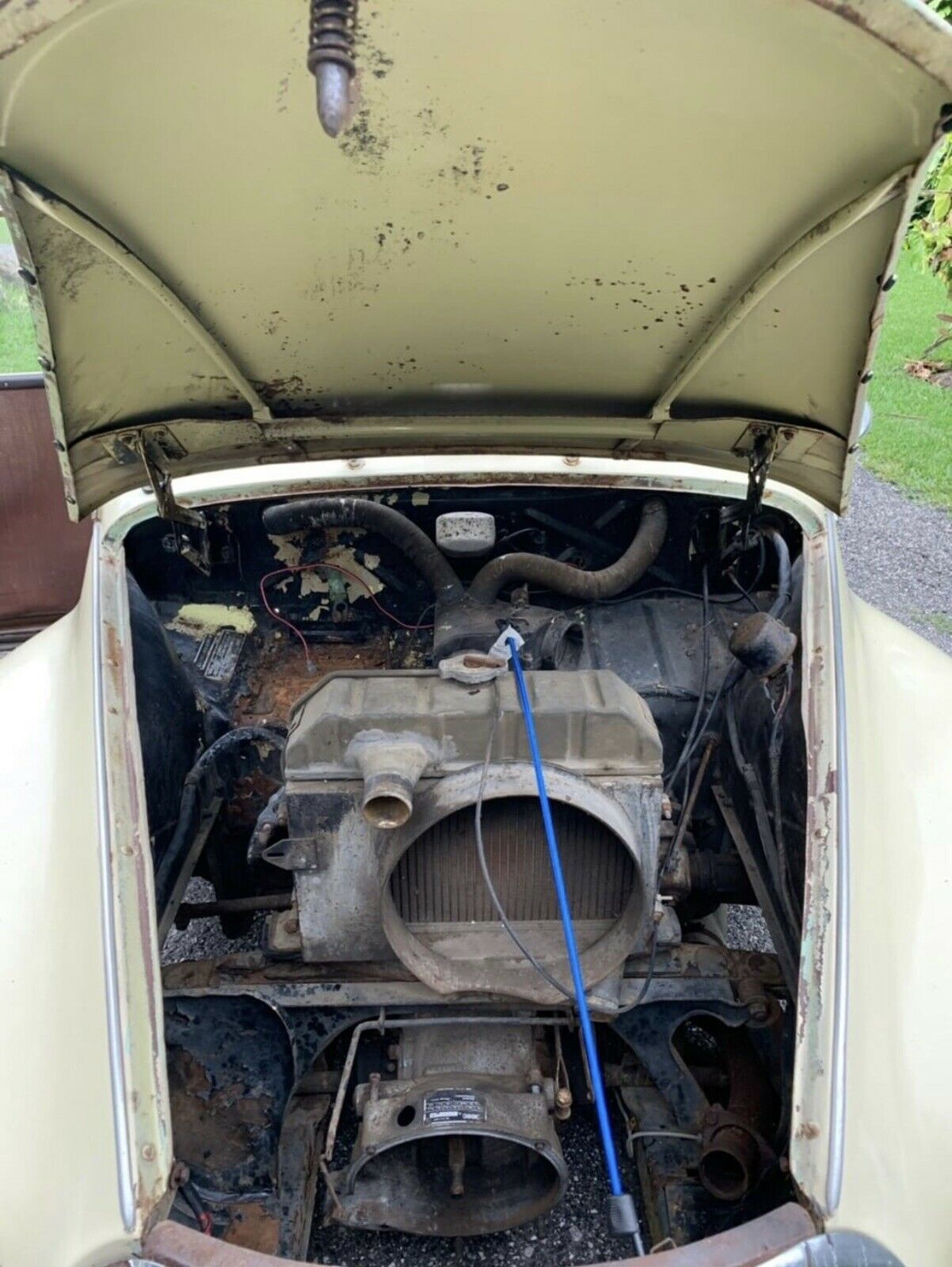 or Sale: 1957 Auto Union DKW 3=6 Sonderklasse Universal Kombi

Welcome to the listing for my wonderful DKW Universal. I originally purchased this car two years ago from private ownership on the west coast as a project. It had been sitting in their custody for a few years having bought it for the same reason. I had some basic knowledge of these cars and thought it would be something unique to take to VW/Audi/Porsche shows. I was also aware of a 1958 DKW Universal that sold at RM Sotheby's Amelia Island auction in 2012 for just over $60,000. So it was also an opportunity to purchase a valuable classic car at an immense savings.

Unfortunately I now find myself in the same position as the previous owner with more projects than time. This is an adorable and rare little car that's also extremely complete, and therefore an excellent candidate for restoration. It does have some rust in the typical areas, but nothing structural or excessive. There are several restorers in the US with DKW and micro car experience, a plethora of YouTube video guidance, and parts are readily available through retailers in Europe and South America. The engine, which is included but not pictured, unfortunately suffered the common issue that plagues these two-stroke motors. Once they sit for an extended period of time they become very susceptible to moisture and corrosion. We pulled the motor, disassembled it, and discovered only some of the parts are still usable. The great news however is a complete turn-key motor can be bought from DekaBras in Brazil for approximately $1,735.00USD (https://dekabras.com.br/).

Please feel free to contact me with any questions. Here is some additional general information on these great cars:

1957 DKW 3=6 Universal

40bhp, 896cc two-stroke inline 3 cylinder engine, 4-speed manual front-wheel-drive transmission, transverse leaf independent front suspension, beam rear axle with transverse leaf spring, and four-wheel hydraulic drum brakes. Wheelbase: 96"

Rare post-war DKW

Very complete example

Excellent candidate for restoration

One of the four makes that comprised the prewar Auto Union group in Germany (the others being Audi, Wanderer, and Horch), DKW began as a steam equipment company, the initials derived from the Dampf-Kraft-Wagen ("steam-driven car" in German). By the late 1920's, DKW was the world's largest producer of motorcycles.Automobiles followed in 1928. After World War II, production resumed in a nationalized Audi plant at Ingolstadt and in Dusseldorf. A 692cc twin, named Meisterklasse (master class), was introduced in 1950, succeeded by a three-cylinder Sonderklasse (special class) in March1953. Initially a two-door sedan, the Sonderklasse was later offered as a coupe, a cabriolet, a four-door sedan and a "Universal" Kombi, or Station Wagon, the type offered here. In 1955, the sobriquet "3=6" was adopted, signifying that a three-cylinder two-stroke was as powerful as a four-stroke six. With the adoption of four-cycle, 1700cc powerplants in the 1960's, the name Audi was revived and applied to subsequent cars.

Delivered new in the United States, this DKW is a complete and excellent example for restoration offered here for sale.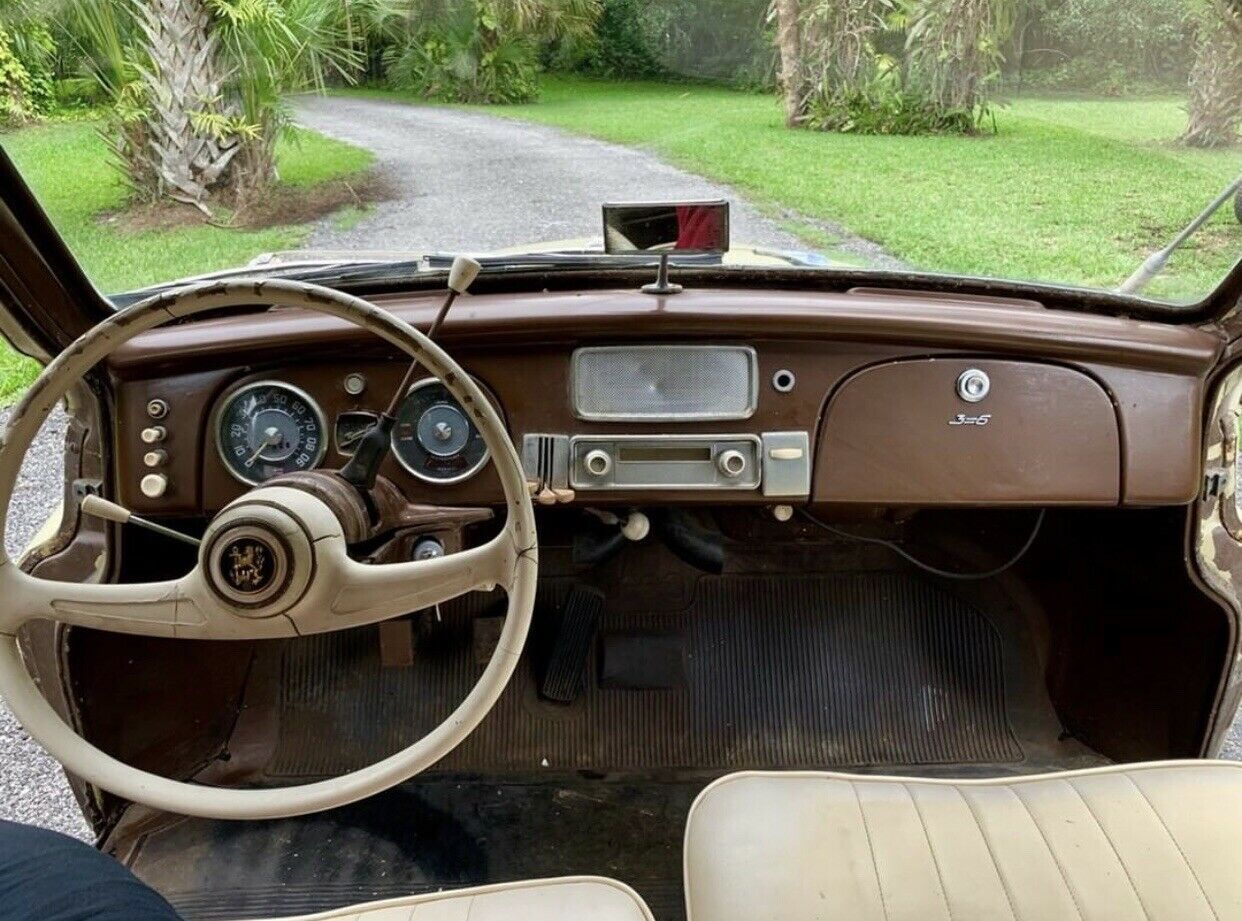 DKWs are rare today, full stop. DKW Universals are especially hard to come by. Does that make this one appealing? Sure, and with a current bid of only $510, it's a neat bit of esoteric car history that might grab an Audi fan by the scruff of the neck. Unfortunately, it'll need….everything. You're looking at a full restoration to get this car functional again, and the undertaking of such a restoration is neither cheap nor easy in this case. The seller mentions one that sold for a big number (for a DKW, anyway) back in 2012: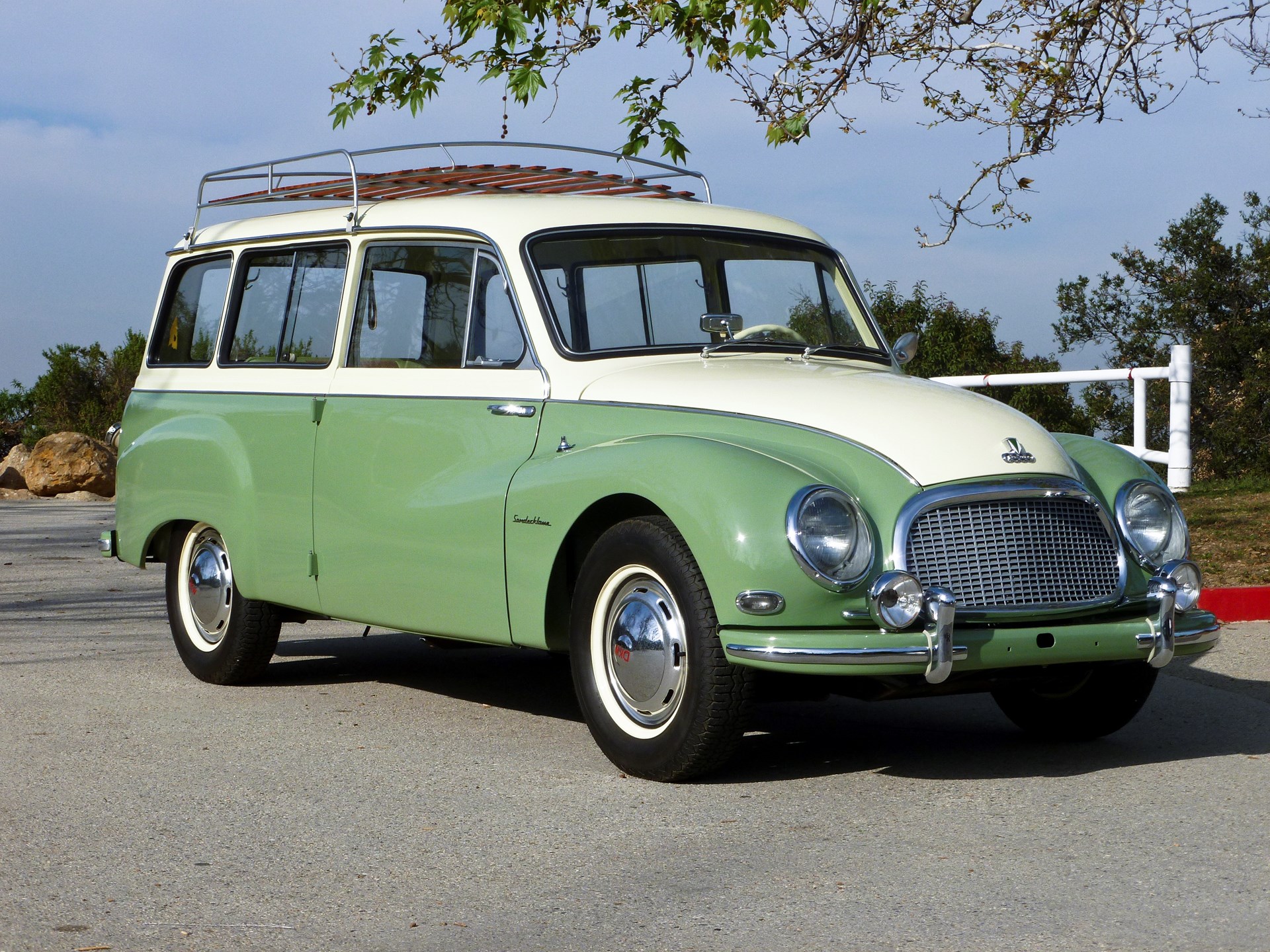 Indeed, that car did hit $60,000. But then look at the difference! Could you get this example to that level? Surely. Could you do it for less than $60,000? That I doubt. However, if you were a DIYer and had reasonable skills, I think you could re-imagine this Universal into a neat retro-rod with a modern VW/Audi drivetrain and interior. Find a wrecked Mk.6 GTI, for example, and you could make a really unusually cool ride. While normally I'd say stock was the only way, surely that fate is better than rusting away into obscurity!
-Carter