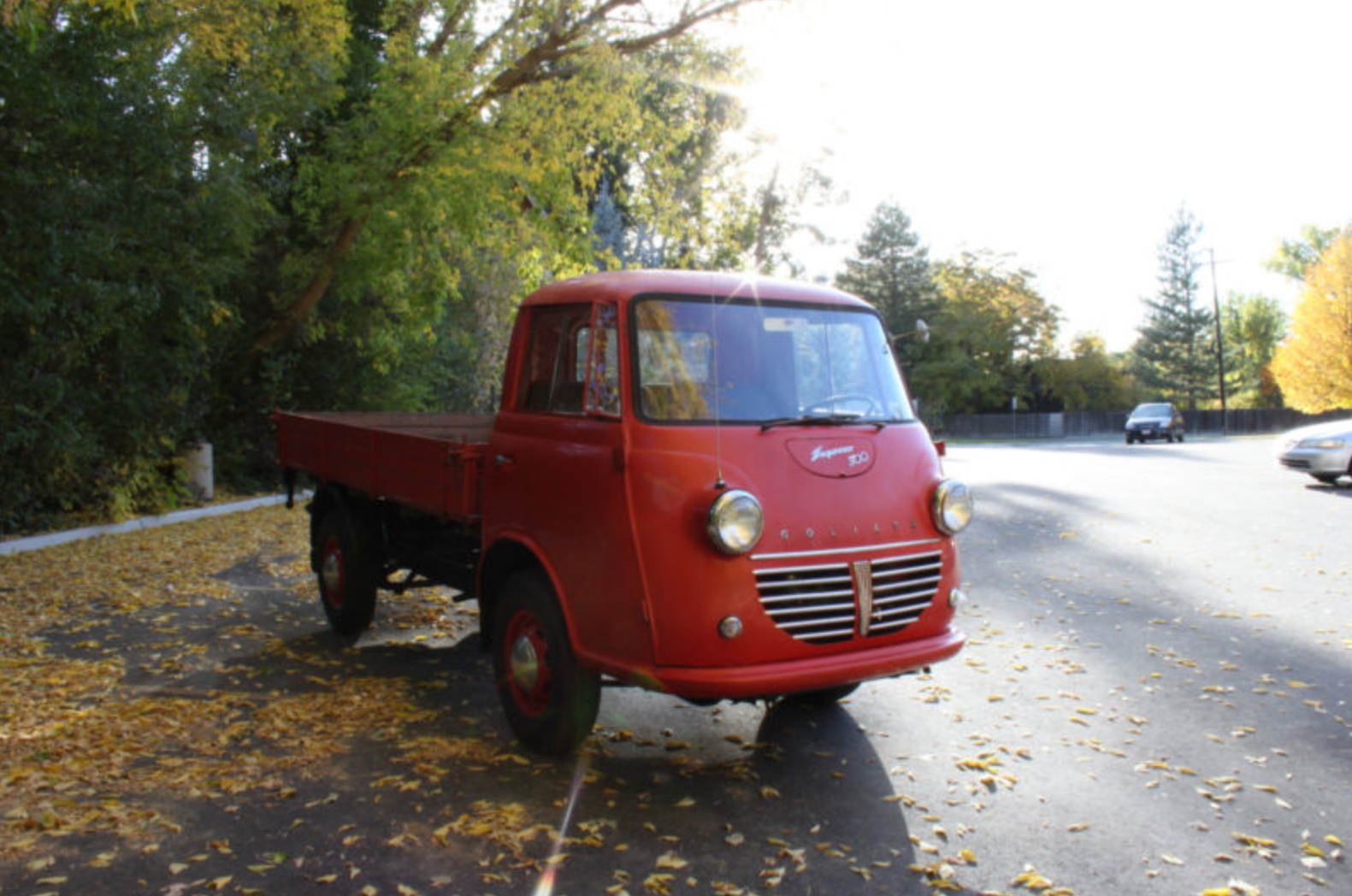 There exists a drought today in the compact pickup scene in the US. The recent death of the Ford Ranger has left people looking mainly to the Japanese and Chevrolet, with the aging Colorado soon to be replaced by an all-new model next year. Sadly, Volkswagen has refused to bring its Amorak stateside, much to the chagrin of their loyal following. If we go back a few decades, there was a dearth of small pickups on the landscape, particularly in post WWII Germany. A lot of small automotive companies cropped up there, soon to be taken over or weeded out by natural selection as the years progressed.
Based in Bremen, Germany, Goliath was part of the Borgward group and started making three-wheeled trucks with their first passenger car appearing in the early 1930s. When Borgward went out of business in the early 1960s, Goliath disappeared as well. While this particular pickup isn't what you would consider concours quality, when was the last time you saw one of these? And discounting the Goliath Hansa 1100, when was the last time you saw a car from this marque on these shores?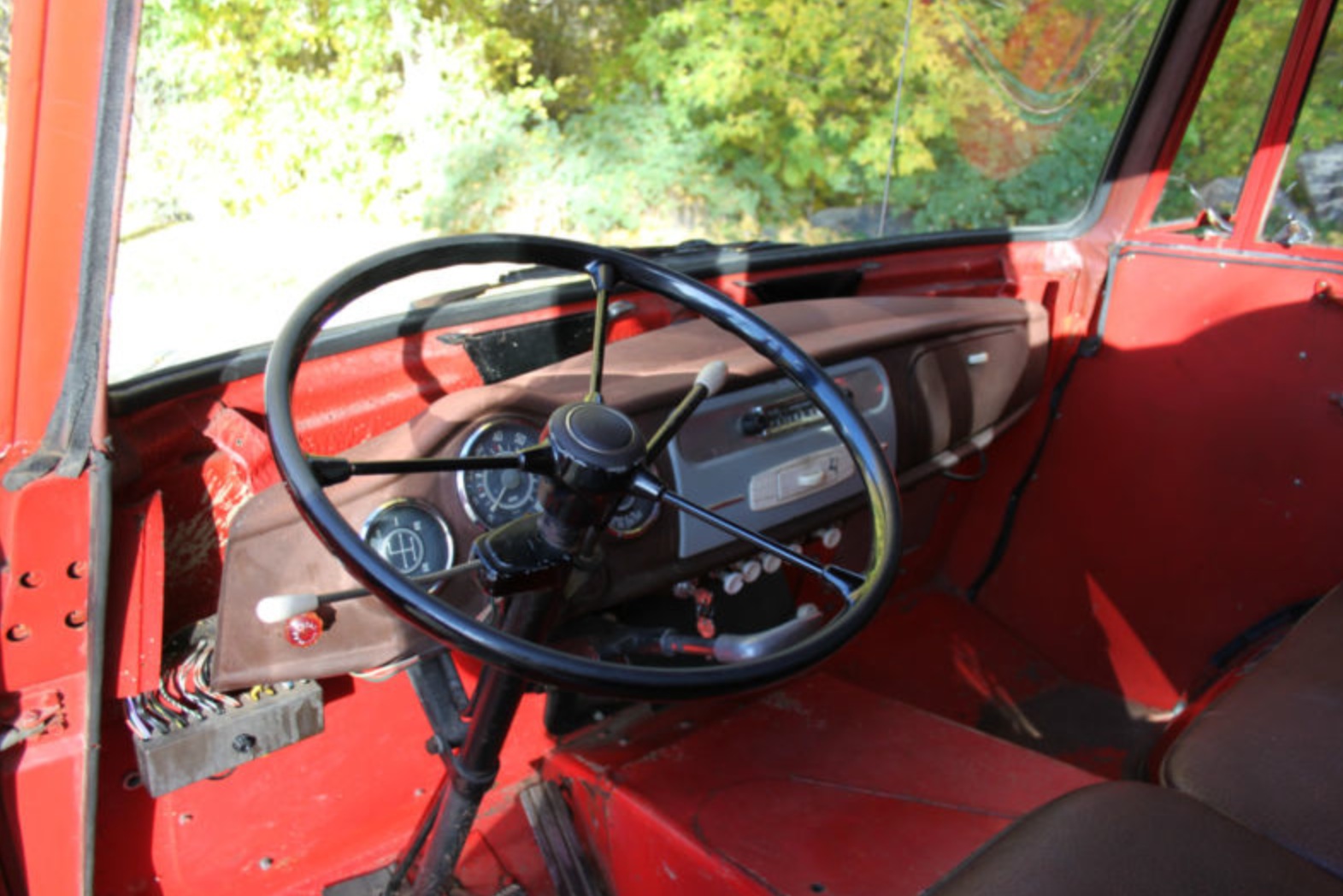 Year: 1959
Model: Express 1100 Pickup
Engine: 1.1 liter flat-4
Transmission: 4-speed manual
Mileage: 10,096 mi?
Price: $10,999 Buy It Now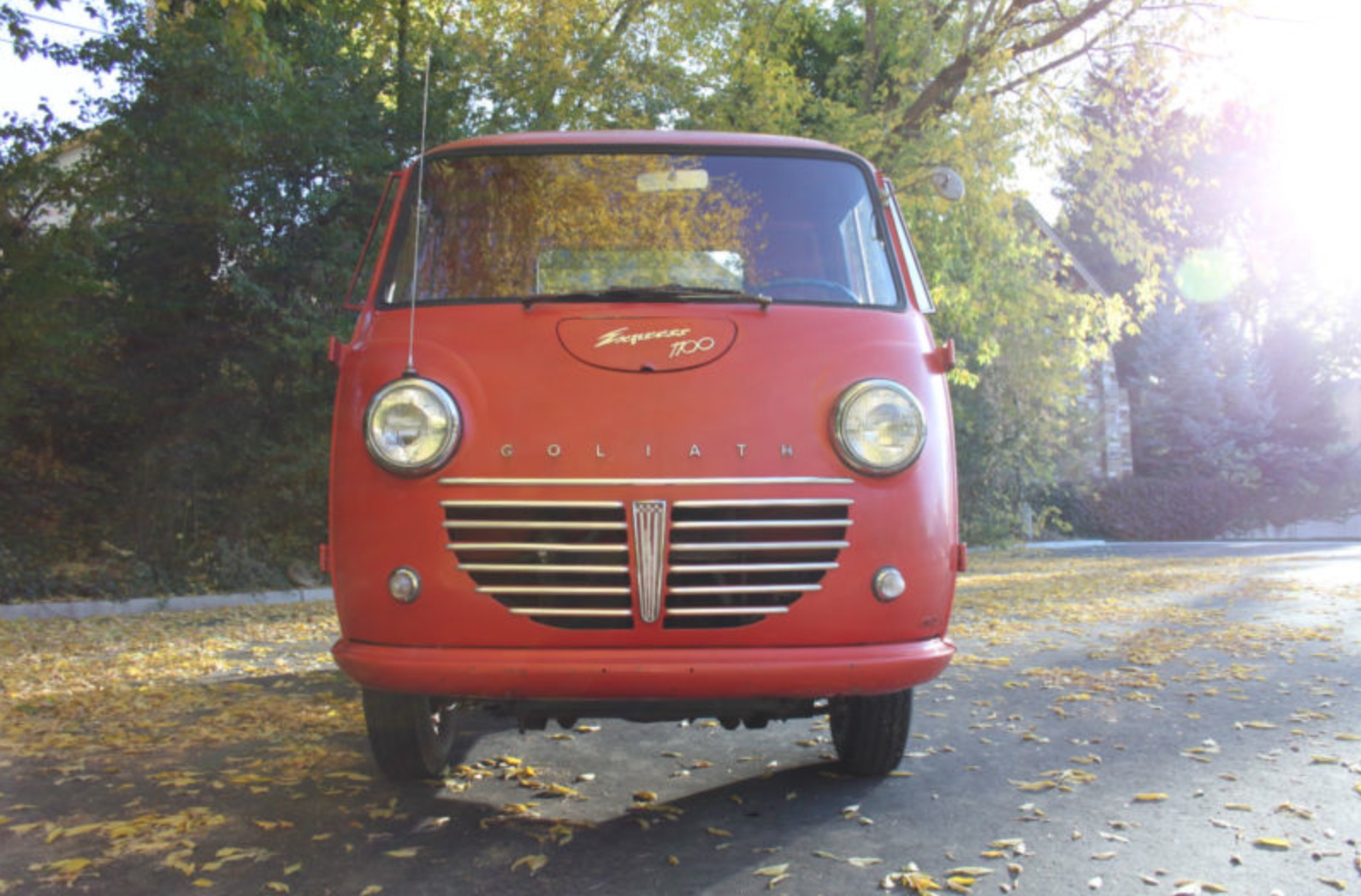 This is a '59 Goliath Express 1100 pick-up. Please check out Hooniverse for many more zoom view photos of the truck and info. There is also so video posted on youtube.com of the truck being driven and it idling in my driveway with a walk-around of the exterior/interior.

It is 1 of 2 running/driving trucks in North America (4 total I am told). It belonged to a former Mercedes-Benz executive who had it brought over from Germany to where he lived in Michigan. Upon retiring he returned to Germany and sold it to a collector who held it from 2005 until last year in his "museum" (cough-cough). I happened onto the truck and sadly, do not have room to keep it nor the funds/skill to properly restore (as it deserves). I hope that it finds a loving home and gets a further lease on life.

The truck does run and drive, it has new tires and a battery, battery ground cable (all else is original). This particular motor gave birth to Subaru's boxer 4 cylinder water cooled engines (still in use today) – this was Goliath's swan song and also what piqued my interest in the little German Cab-over truck initially – along with that "smile" – it is unique to say the least, moreover this truck is art that drives! All "Sekurit" logos on OEM glass are present (no cracks or chips). I was surprised to learn that the truck sports a solid steel drop forged spindled 1-ton rear axle (NS) and is front-wheel drive. Here is a list of what's been done since I received the Express 1100;

New Battery
New Braided Ground Cable
New Tires
Carburetor Tune-up
Respring Valve Cover Tensioning Bars (still leaks some oil)
Fuel tank removed/patch-welded/lined
Brake fluid flushed/replaced
Brakes machined and bled
All work performed by ASE certified mechanic (also a Goliath van owner) and collector

Runs well considering how long she has sat. Fuel gauge doesn't work. ODO does work (great shift point details at certain MPH for lack of tachometer) and shows just over 10K miles on it (now at 10,096) – after driving for a bit, I am thinking maybe the previous owners were correct in their claim that these are original miles. I can't imagine anyone being able to suffer through 110,000+ miles of driving so slowly (geared very low, probably to enable that 1 ton rear axle and heavy loads that it hauled). I have also been told by a Goliath collector from my last listing that the earlier Goliaths were geared even lower and were in fact, MUCH slower than this truck. This same collector also tells me that the cylinder head is of the very rare last of their production where the spark is introduced at the side instead of the head (rather than on the top like the majority of the 1100s). Who knew?

Wish I had the room to keep it and the money/skills/time to properly restore it – but I simply don't. I have been waiting around on a few interested restorers to take it home, but to date no one has done so. Time for her to go to a new home – I have more vehicles than parking spaces and need to change that. If you have little to no feedback on eBay, please contact me prior to bidding or your bid will be deleted. Also, I have nearly $15K into the truck, so no sidebar lowball offers, please and thanks! Please shoot me a text or call with any questions 801-580-7917 and thank you for taking a look. You can learn more about Goliath Werke in the article below.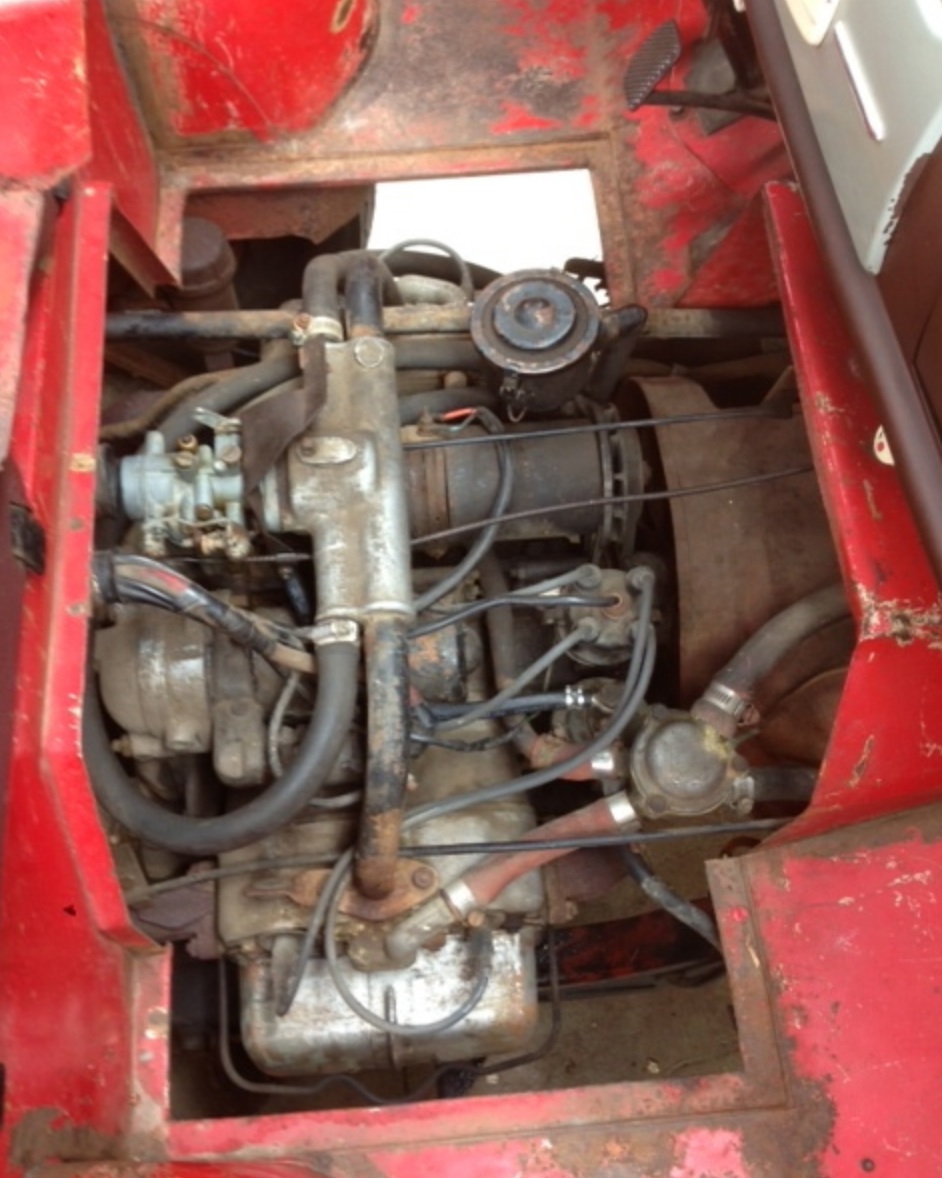 I can't help but smile when I look at this truck from head on, mainly because its grill appears as if it's smiling back at me. But this little truck packs a punch, as it comes equipped with a one ton rear axle. So you could easily hit the Home Depot and haul some stuff back home for that next project, all the while watching full-size truck owners scratch their heads in confusion as they attempt to discern what this is. It would be almost impossible to put a price on one of these things, but it would be hard to beat the rarity per dollar value here. Personally, I wouldn't change much, except maybe replace the wooden floor in the bed and fix the fuel gauge. The patina on this cab-over truck is part of its charm.
-Paul