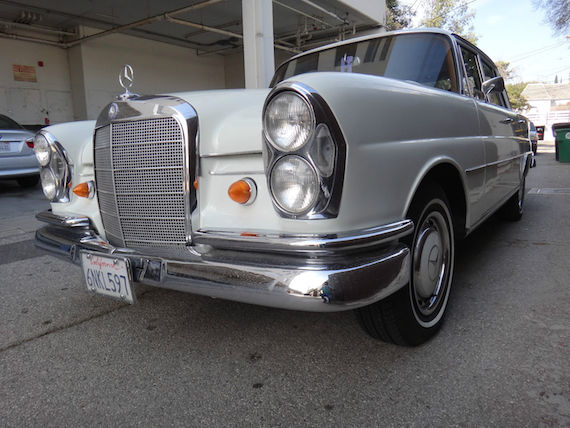 The Mercedes-Benz 220SE is back up for sale, with its price lowered by $2,000. Is that enough to find a new home for this classic Heckflosse?
The below post originally appeared on our site March 13, 2014: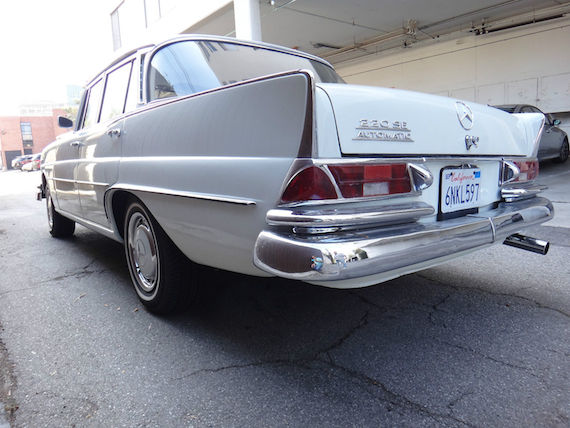 Until the late 1990s, Mercedes-Benz wasn't a company that bought into fads to easily. With each passing year, the manufacturer would gradually improve upon a known formula, adhering to evolutionary rather than revolutionary styling changes. It seemed with the introduction of every successive generation, new standards in technology and safety would be met with the competition eager to catch up. But one fad that caught Mercedes off guard was a styling touch of the 1950s, the fintail. The W111 replaced the Ponton sedan, which was the company's first new vehicle after the conclusion of World War II. Rather staid in appearance, it spawned a variety of more exclusive models, such as the 190SL Roadster and a handsome coupe and cabriolet variant. The W111 arrived in 1959, right as fins were going out of style. The coupe and cabriolet variants would see a more diminished rear fin, yet the vestige of what once was could still be seen.
This 220SE on offer in California is a later model with an injected 2.2 liter inline-6 and automatic gearbox and was the recipient of a restoration, keeping its original color.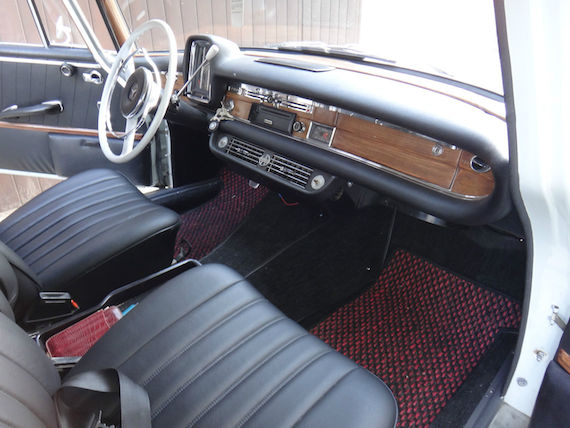 Year: 1965
Model: 220SE
Engine: 2.2 liter inline-6
Transmission: 4-speed automatic
Mileage: 5,000 mi
Price: $13,000 Buy It Now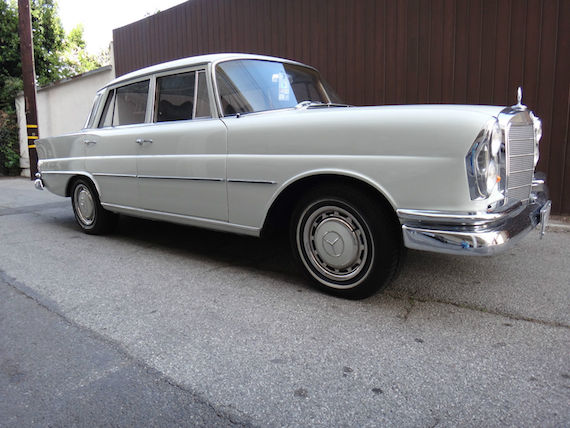 1965 Mercedes Benz 220SE Fintail in great cosmetically and running condition. A rust free California car was chosen to be the candidate for a work of love restoration performed by its current owner. This Benz was re painted the and kept the original color, new upholstery throughout the whole car in leather so it does have leather seats, new carpet, new headliner, and all the chrome is new. Wheels are not the original ones although the small size original wheels are included with the car. Car runs great stops at will and everything works as it should. I have taken plenty of pictures that can be seen on the video link attached below. Also a video of the car in running mode.

This car is located in Beverly Hills inside a covered garage and can be inspected and or test driven upon request. Please call me or email me thru eBay to set up time. There is a clear title in hand and I can also assist with overseas shipping should the buyer be from out of the USA.

Contact numbers are:
310 490 7064 or
323 578 1565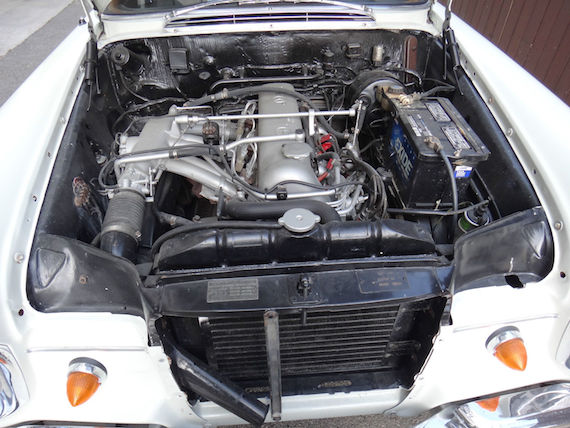 The Fintail is one of those vintage Mercedes sedans that remains a fairly good value for money proposition. Running examples in good condition can be had readily in the $10,000 to $20,000 range, making this one just about right, considering the level of refurbishment undertaken. To this day, I wish my father had not sold his black 1967 230S with a 4-speed manual floor shift. It was perhaps my favorite of all the cars to grace my family's garage.
-Paul