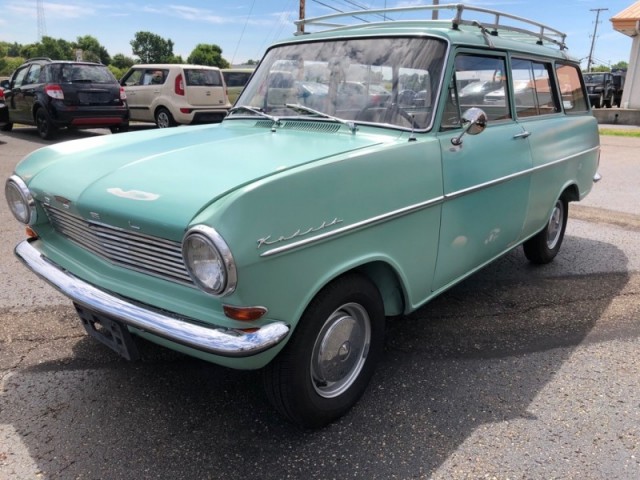 Here's one you don't see every day! The Opel Kadett B launched in 1965, but was actually the third generation of the Kadett nameplate if you counted the pre-War models. It introduced no less than eight body-style variants on the chassis, including two- and four-door sedans, two- and four-door fastbacks, two-door coupes, and two- and four-door 'kombi' wagon models that were dubbed the Caravan.
Produced at the Rüsselsheim factory (about 200km north of Stuttgart, near Frankfurt), the Opels were sold through Buick dealers with little success in the heyday of the 1960s. Part this wagon next to one of the General's other creations from the period – I'm looking at you, Cadillac Fleetwood Eldorado – and you being to understand the vast gulf that marketing just couldn't make up for. Under the hood lay not a 7.0 liter V8, but a 1.0 liter inline four powering the rear wheels through a manual transmission. Luxury? Yeah, it had….carpet….and…..windows. This one even has a radio! But it's still really neat to see a survivor Opel on the market today: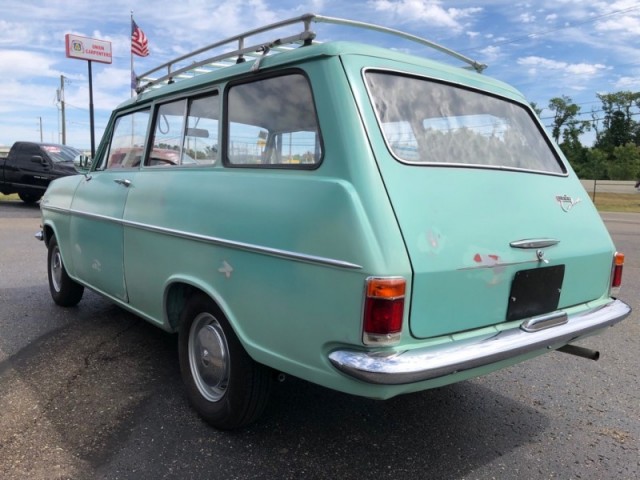 Year: 1965
Model: Kadett Caravan
VIN: 340623491
Engine: 1.0 liter inline-4
Transmission: 4-speed manual
Mileage: 71,704 mi
Location: North Canton, Ohio
Price: $16,995 Buy It Now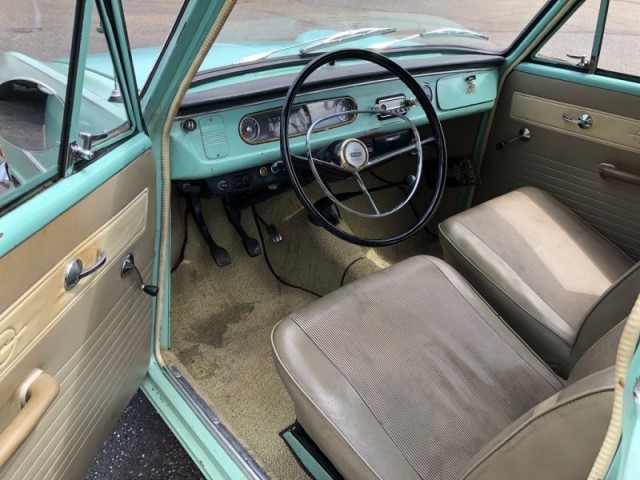 1965 Opel KADETT

Family Owned and Operated! We offer Easy financing options, Buy-Here-Pay Here options, do accept trade-ins, can provide extended warranties and delivery services. Please visit macmanagemotors.com Home page to Pre-Qualify. Click on the Apply Now tab to fill out completely.

Mac Management Inc Motors
7193 Sunset Strip Ave NW
North Canton, Ohio 44720
330.826.1381
macmanageinc@gmail.com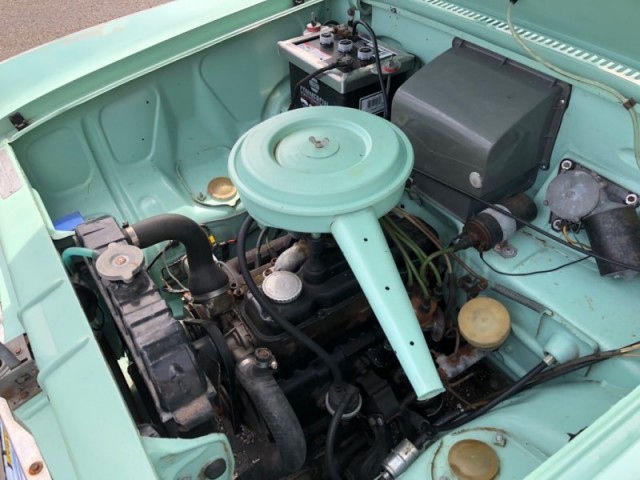 There's not much to go on here, and while it is neat to see a survivor after all of these years, calling this car anything other than a survivor is probably on the generous side. This makes the $17,000 asking price pretty hard to swallow. I don't think that there are many hoping that one of these will come up for sale, and though the nostalgia of seeing something usual is cool, let's be honest – this car just isn't a BMW 2002. Even more strange? Well, if you look, you can grab one of those aforementioned Cadillacs from the same era for less. They're not my cup of tea either, but if I'm going General Motors in the 1960s, I'm going big.
-Carter