Warning!
This post is in our archives. Links in this post may have been updated to point to similar cars available to bid on eBay.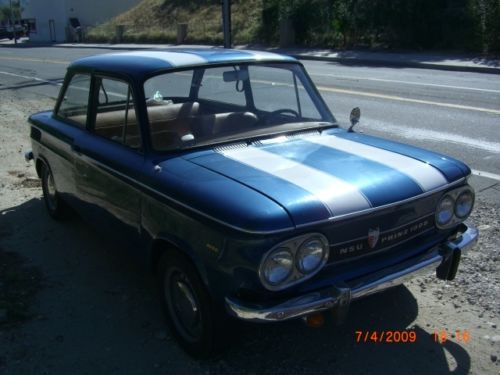 I'm somewhat ashamed to admit that my wife and I get some pleasure from watching the television show Hoarders. Thankfully I don't believe that we're in danger of being categorized as people who hoard anytime soon, but the show holds a certain fascination for me. One of my favorite games watching the show is to try to identify the cars that almost inevitably litter the yards of some of these hoarders. Discarded, covered in mountains of trash and sometimes partially disassembled, it's always a bit of challenge to attempt to correctly identify what make and model that individual decided to hoard. It's usually complicated by the fact that many of them are obscure cars from the 1960s and 1970s, such as this NSU Prinz 1000. Few were originally sold in the U.S. and even fewer remain in serviceable condition today. Looking through the photos provided by the seller, though, only reminds me of that game I play against myself; without the brochure, build plate and the two older photos of the outside of the car, go ahead and try to figure out what you're looking at: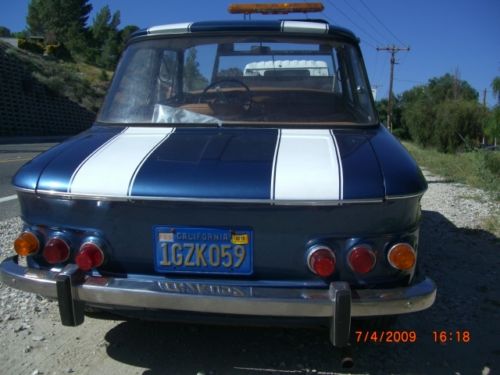 Year: 1967
Model: Prinz 1000
Engine: 1.0 liter inline-4
Transmission: 4-speed manual
Mileage: 47,000 mi
Price: $7,950 Buy It Now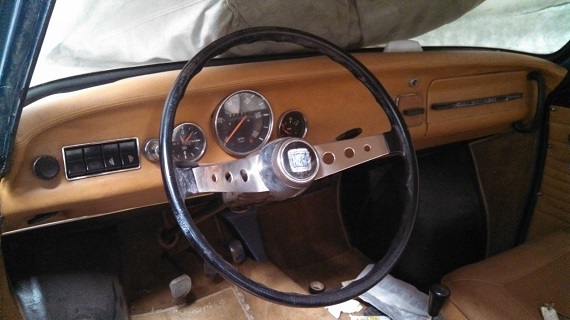 1967 NSU VIN # 76004513 Great looking car for the NSU entoustiac,I purchased it from the original owner over 20 years ago in Marina Del Ray, runs and drives good. Over $ 12,000.00 invested, I was told that maybe this is early TTI.Ken know best.Needs a new home.

I have too many cars and need room for my 1978 Trans Am,1967 Fastback,my 1972 Mustang coupe and my 5 Vespas plus a truck,and many other toys I need room so you are the next owner of this icon NSU.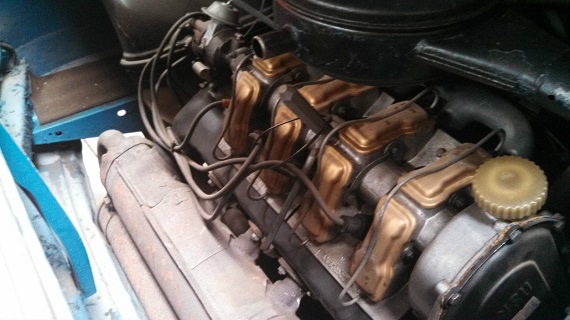 When I was in school in England, all of my primary research was conducted in Germany. This presented a problem, as my conversational German was barely good enough to get by. However, as a non-native speaker, I acknowledged that and sought help for important conversations – for example, I enlisted one of my German friends to call a Jungenherberge so that I could have a place to stay when I got to Germany. It's baffling to me that when it comes to selling cars in the U.S. – especially niche cars like this NSU – non-native speakers don't enlist the help of a native speaker to help them write the advertisement. Now, I'm not sure who Ken is or why he "know best" but perhaps the seller should have asked Ken to write the ad, because there just isn't enough information in the advertisement to help sell this car – nor are the 5 year old external photos or random close ups particularly helpful in assessing the overall condition. It's really too bad, because it's so unusual to find one of these cool older NSUs for sale and they're a great way to really stand apart in the vintage German crowd. Take that, Mr. 2002!
One last aside; last night I caught the episode of Seinfeld where Jerry and George pitch the idea of their "show about nothing" to NBC. After several iterations of "what's the show about?", the NBC finally asks "why am I watching it?" to which George replies "because it's on T.V.!" "Not yet", the executive replies. I can't help but think of that exchange when reading that last line from the seller. "You are the next owner of this NSU icon"? Not yet.
-Carter