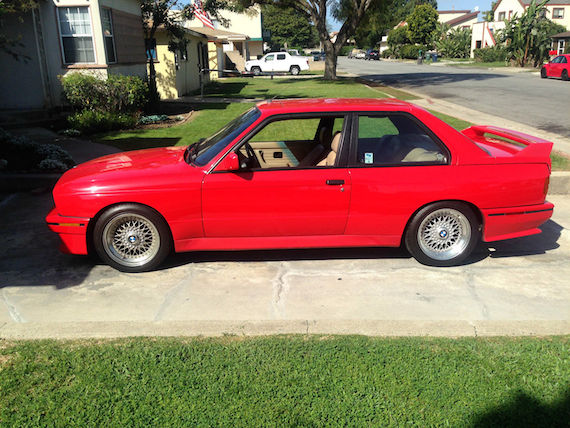 I have a confession to make. Speaking as a former owner of a BMW E30, I've fallen out of love with them. Blasphemy, right? Hear me out. I feel as if this car has become a bit of a hipster in the world of modern classics. It's a fantastic car, with plenty of engine options and body styles to choose from, not to mention good roadholding abilities. But somehow the myriad of aftermarket modifications coupled with the M3 pricing craze that has trickled down to the rest of the range leaves me a bit unmoved. After piloting GCFSB co-manager Carter's race prepped Audi Coupe GT this summer, it made me realize there are plenty of other interesting, more exclusive machines out there that can be had for much less money. Subsequently, my attention has shifted to some nineties rarities like the Audi S6 Avant and Porsche 968.
This E30 M3 for sale in California isn't a clapped out high mileage example, but it has been used and is described as reliable. Perfect, then, for the person who might want to use one of these early ///M machines daily.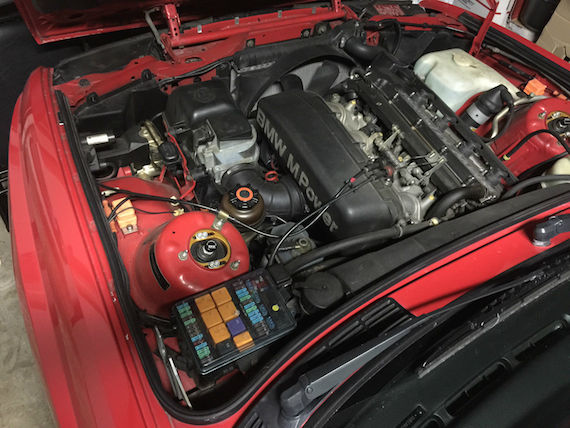 Year: 1990
Model: M3
Engine: 2.3 liter inline-4
Transmission: 5-speed manual
Mileage: 125,000 mi
Price: No reserve auction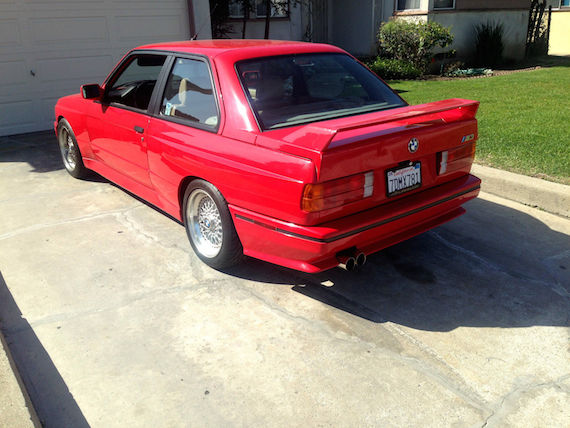 Description
Up for sale is my 1990 E30 M3– Red with Beige (Natur Leather) interior. It has a build date of 03/90 and ~125,000 miles on the odometer. The car is immaculate inside and out. It has a clear title in hand. Private party inspections are welcome.
This car has has been a pure joy to drive and own. As an owner of 4 BMW's I have meticulously maintained and cared for this car – mechanically and cosmetically. I have all receipts from repairs and upgrades dating back to the original window sticker!
The car has matching VINs on all panels. and still has original paint
The trunk-mounted toolbox is complete and the owner's manual, plus other BMW documents (e.g., service folders, etc.) from the original sale, are included along with the original keys.
Vehicle Condition
Exterior – 9/10
• The body and exterior paint finish of this 25-year old classic are good to extra clean condition.
• Original paint and no rust.
• Windshield and windows all original.
• Front bumper, hood and fenders has some rock chips

Interior – 9.5/10
• Dashboard is perfect – no cracks.
• Leather seats in good condition
• There is some loose stitching but nothing bad
• Carpets, headliner and door panels are in very good to excellent condition.
• All gauges and controls are fully operational.
• Original stereo works perfectly and sounds great.
• Power windows and sunroof are all fully operable.
• Cruise Control works perfectly.

Mechanical – 9.5/10
• Believe it or not, this car has been the most reliable of the BMW's I have owned. You could drive this car anywhere right now!
• Motor pulls strongly and idles perfectly. Valve adjustment last performed at 115,000 miles.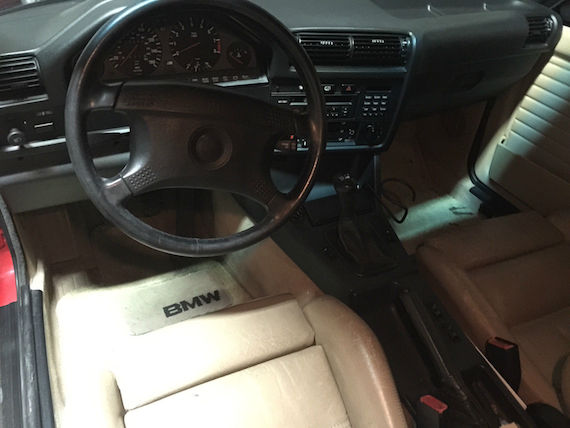 So far there has been a lot of bidding activity on this M3 and the reserve is now met. With that, we're into the $30,000. From other com parables we've seen, I tend to think this one will probably hover around the $35,000 mark, as anything close to $40,000 and above these days is reserve for the lower mileage, show quality cars. It's impossible to say, but I keep wondering if there is a bit of a bubble on this market for M variety E30s much in the same manner as we saw with Hemi powered Plymouth 'Cudas around the middle of the last decade. Now those cars are trading for much less than they were at their peak. As always, time will certainly tell.
-Paul