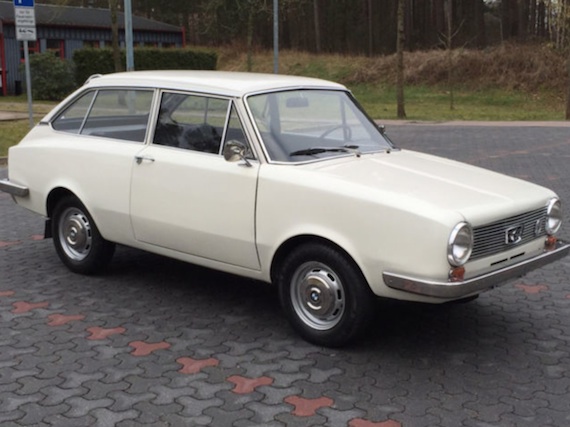 I've slotted this car into the following categories of "never seen one" and "didn't know existed." While Glas is a rather obscure marque to some, I was well aware of the microcars and GT series of sports coupes they produced before being taken over by BMW in the 1960s. But this 1304CL for sale near Hanover, Germany left me scratching my head. After doing some research, I found out that the car we see here, the 1304CL, was a derivative of an earlier variant, the 1004 range, with the CL denoting "Combi Limousine." Liftgates were still rather uncommon in the 1960s, but it wasn't enough to interest customers. However, this car did survive for a bit after Glas was absorbed by BMW. It was also an inspiration for a later and much more loved variant of the 2002, the Touring.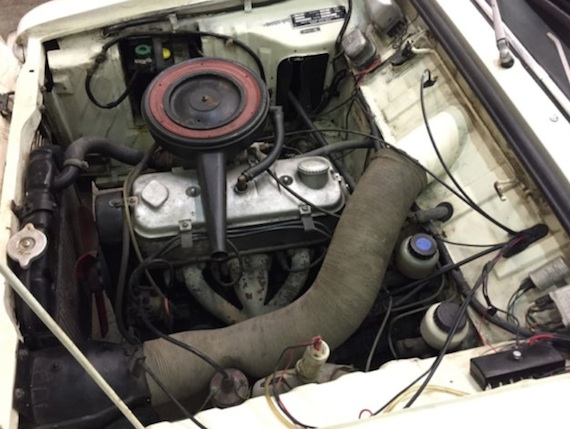 Year: 1968
Model: 1304CL
Engine: 1.3 liter inline-4
Transmission: 4-speed manual
Mileage: 52,700 km (~ 32,746 mi)
Price: 8,999 (~ $9,775 USD)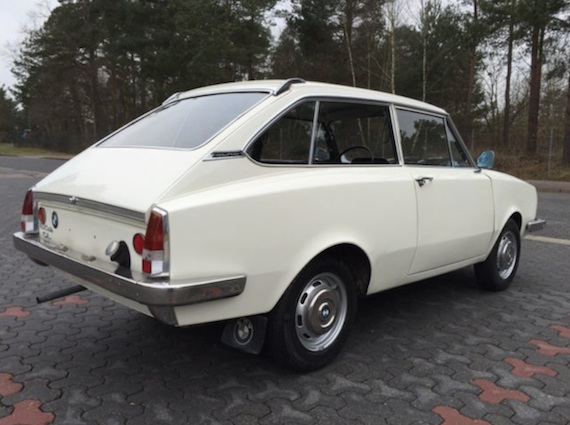 Rare Glas 1304CL with new MoT. State 3, fully running.

Please, appointment by phone!

Austattungsmerkmale not binding! Specifications according to VIN! We buy all or take it in payment.
Financing with a maturity of 12-96 months possible. Financing via Santander Consumer Bank. Warranty 12 months.

The vehicle description is for general identification and not a guarantee in terms of lawful purchasing. The data do not claim to be exhaustive, mistakes and prior sale. Printing errors, input errors and changes / sale are reserved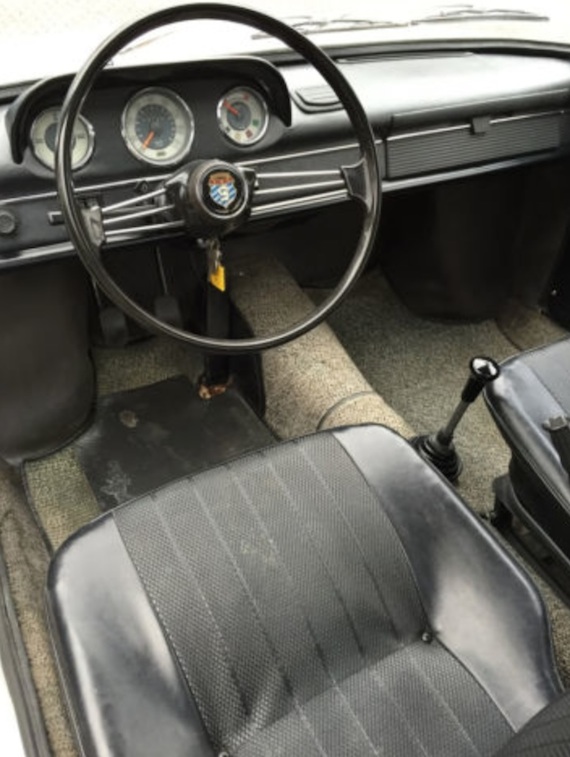 The first time I laid eyes on this thing, I thought "my, a German Ford Pinto." The proportions of this diminutive two-door hatchback are curious at best, with a front overhang that gives it a bit of a Reliant Robin look. Comparing this car to a Robin, however, would be really selling it short. After all, this Glas is equipped with one of the main reasons BMW bought out the company in the first place: a rubber cam belt. This was a revolutionary feature in the 1960s, one which others would copy to this day. I've never seen one of these Glas 1304CLs on US shores, let alone in Europe. You'd have to be a big fan of obscure German brands to want to go to the trouble of importing such a car, but if you really want something unique, there are few better choices.
-Paul