Opel is one of those brands that has flirted with the US market for years, but never gained a strong foothold. One of their bright spots was in the late 1960s with the introduction of the Opel GT. Introduced in 1968, this diminutive sports coupe was sold through the Buick dealer network. It was an interesting collaboration of countries, with the body being built in France by Brissonneau & Lotz and its design originating from two Americans working out of Opel's headquarters in Rüsselsheim. This was a halo car for Opel and a successful one at that. Over the course of it's production run that ended in 1973, over 100,000 examples had been sold, with around 70% of those offloaded to the US market.
Dubbed a "baby Corvette" in certain circles, these GTs are a fun and affordable way into classic German car ownership. There's a lot of basket case examples out there on the market if you are handy with a wrench, but dig a little deeper, and there are gems to be had like this 1969 GT for sale in Texas.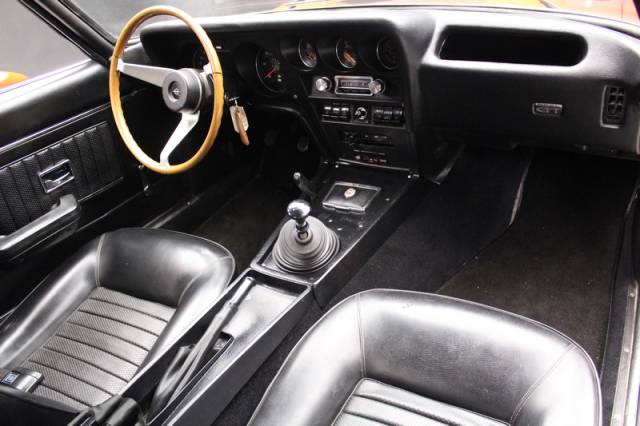 Year: 1969
Model: GT 1900
Engine: 1.9 liter inline-4
Transmission: 5-speed manual
Mileage: 56,367 miles
Price: No reserve auction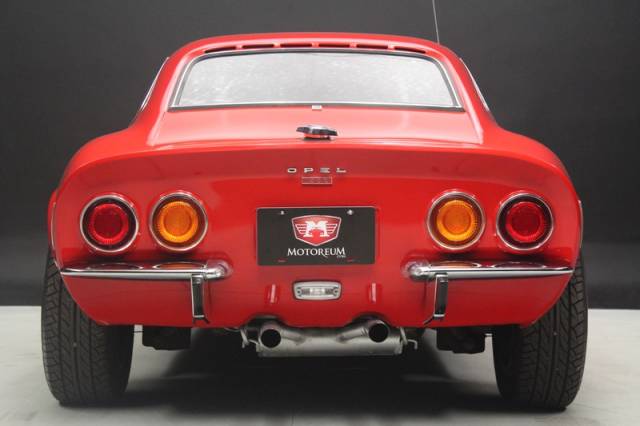 1969 Opel GT 1900

– All original interior retained

– Top of the line 1900 series GT

– Believed to be 59,367 actual miles

– Imported from Germany for Buick

Aesthetic Inspection Report:

Quality Grade: 3+ Preserved

Exterior Grade: 2- Well maintained
Paint: 2 – Very nice red paint.
Body Panels: 2 – Nice gaps. Very straight panels
Glass: 2 – Appears to be very nice original glass.
Lights: 3 – Most lights look to be in great original condition.
Wheels: 3 – Great looking aftermarket alloys.
Tires: 2 – Sumitomo 205 / 60 / r13 with 90% tread left.
Chrome / Trim: 2 – Very good chrome.
Weatherstrip: 2 – Recently replaced.
Convertible / T-Tops: N/A

Interior Grade: 3+ Well Preserved
Dash: 2 – Great dash.
Cluster: 3 – Cluster is nice. A little yellowing.
Seats: 3 – Great original looking seats, with a blemish or two.
Doors: 2 – Great original appearing panels.
Ceiling: 2 – Just great!
Floor: 3 – Showing a minimum of wear.

Mechanical Grade: 3 Preserved
Engine Bay: 3 – Original. Shows some of it's age.
Transmission: 3 – Shows road use, no visible leaks.
Differential: 3 – Shows road use. No visible leaks.
Brakes: 3 – Solid no visible leaks.
Suspension Mech: 3 – Light surface rusting. Still straight.

Structural Grade: 3+ Well Preserved
Frame: 3 – Some surface rusting.
Floor Pans: 3 – Very solid.
Suspension Metal: 3 – Some surface rust, still solid.
Cabin Structure (Windshield and Door Pillars): 2 – As new.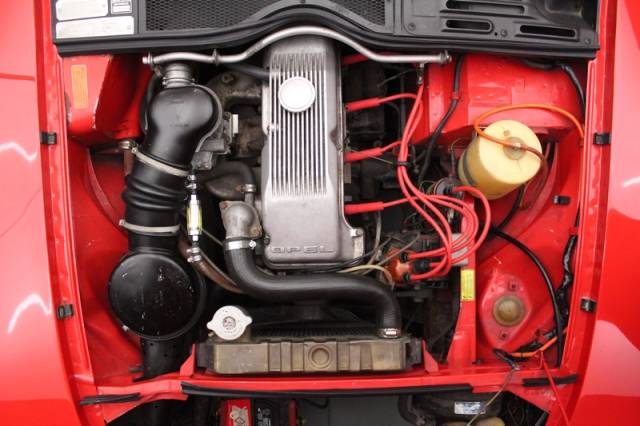 Given their relative obscurity towards a generation of new collectors, prices have stayed reasonable for these sports cars. This Opel GT is one of the better ones I've seen all year, with bidding interest quite strong as a result. With the reserve met, I'd suspect somewhere around $15,000 to $17,000 would probably be enough to take this beauty home.
-Paul