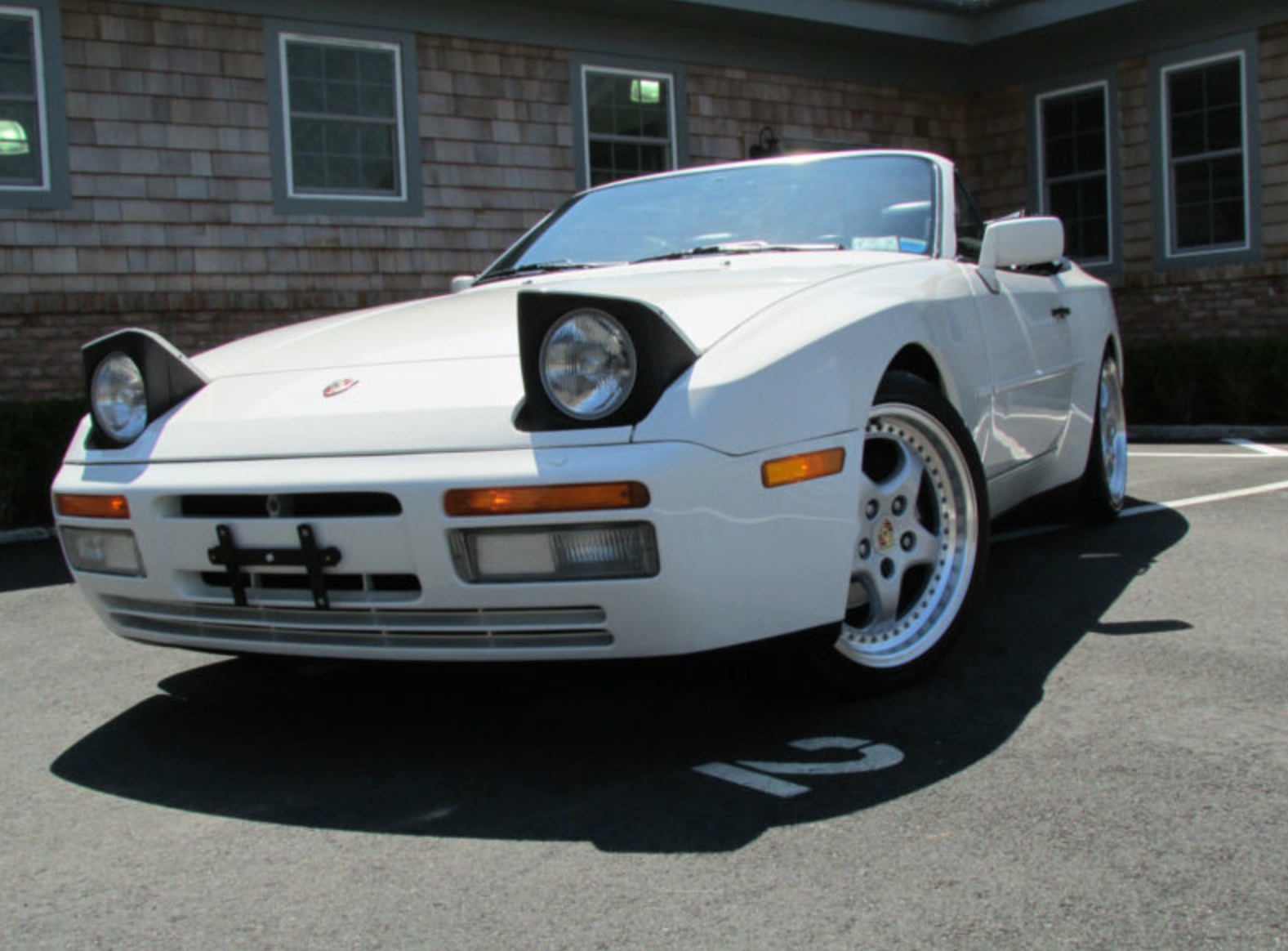 The Porsche 944 Cabriolet is a bit of an orphan in the Porsche lineup, but like many forgotten cars, it has its merits. It's not a super rare car, but less than 6,000 were produced during its short lifespan, so it's not that common, either. With collaboration from American Sunroof Corporation (ASC), this car showed up late in the 944's production run. With the appearance of the redesigned 968 in 1992, the 944 Cabriolet was quickly forgotten. Now those who are looking for a vintage Porsche Cabriolet without the 911 price, these drop tops are a good alternative. This one for sale in New York has just under 45,000 miles on the clock and includes some tasteful updates.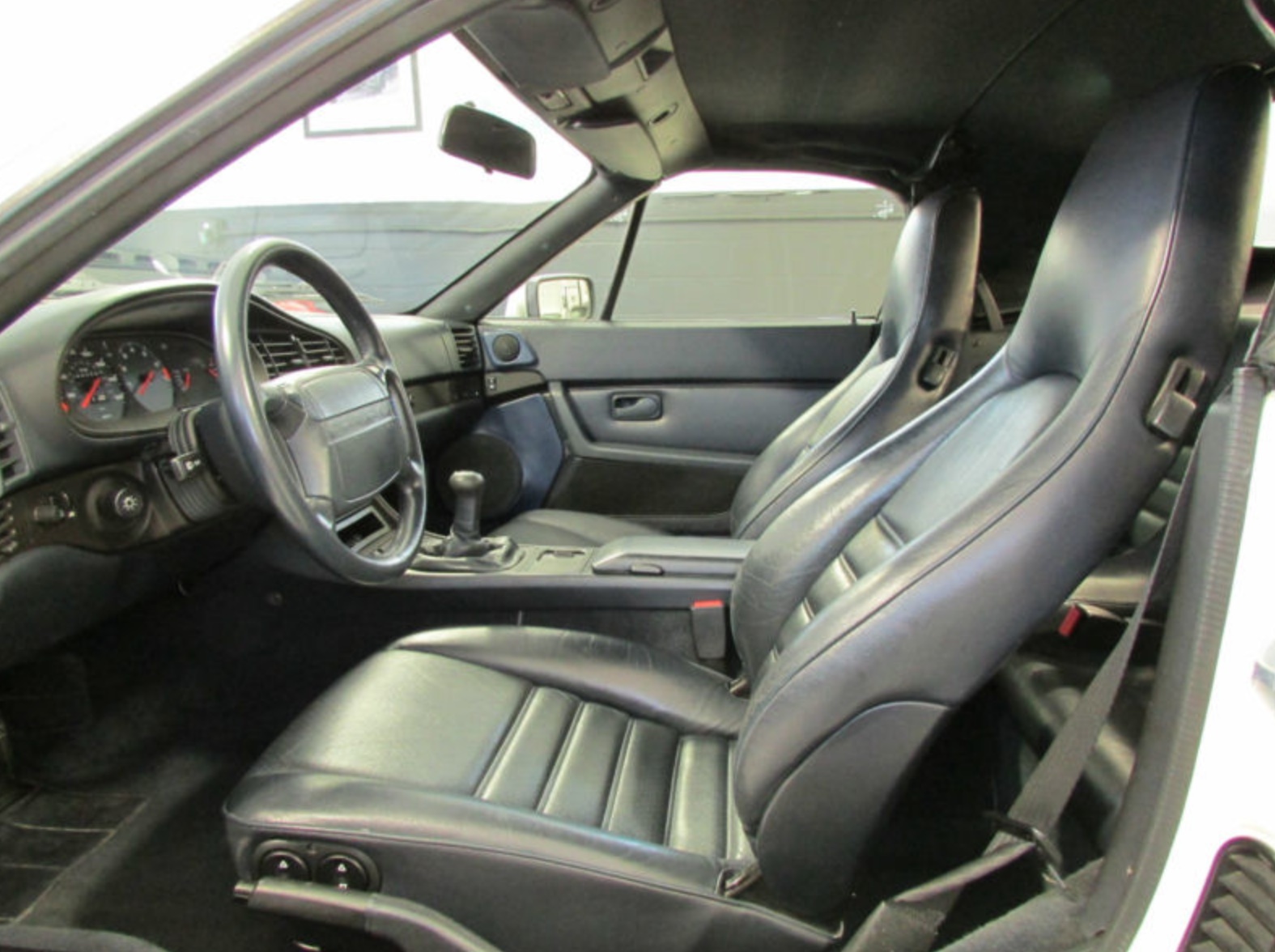 Year: 1990
Model: 944S2 Cabriolet
Engine: 3.0 liter inline-4
Transmission: 5-speed manual
Mileage: 44,589 miles
Price: $21,000 Buy It Now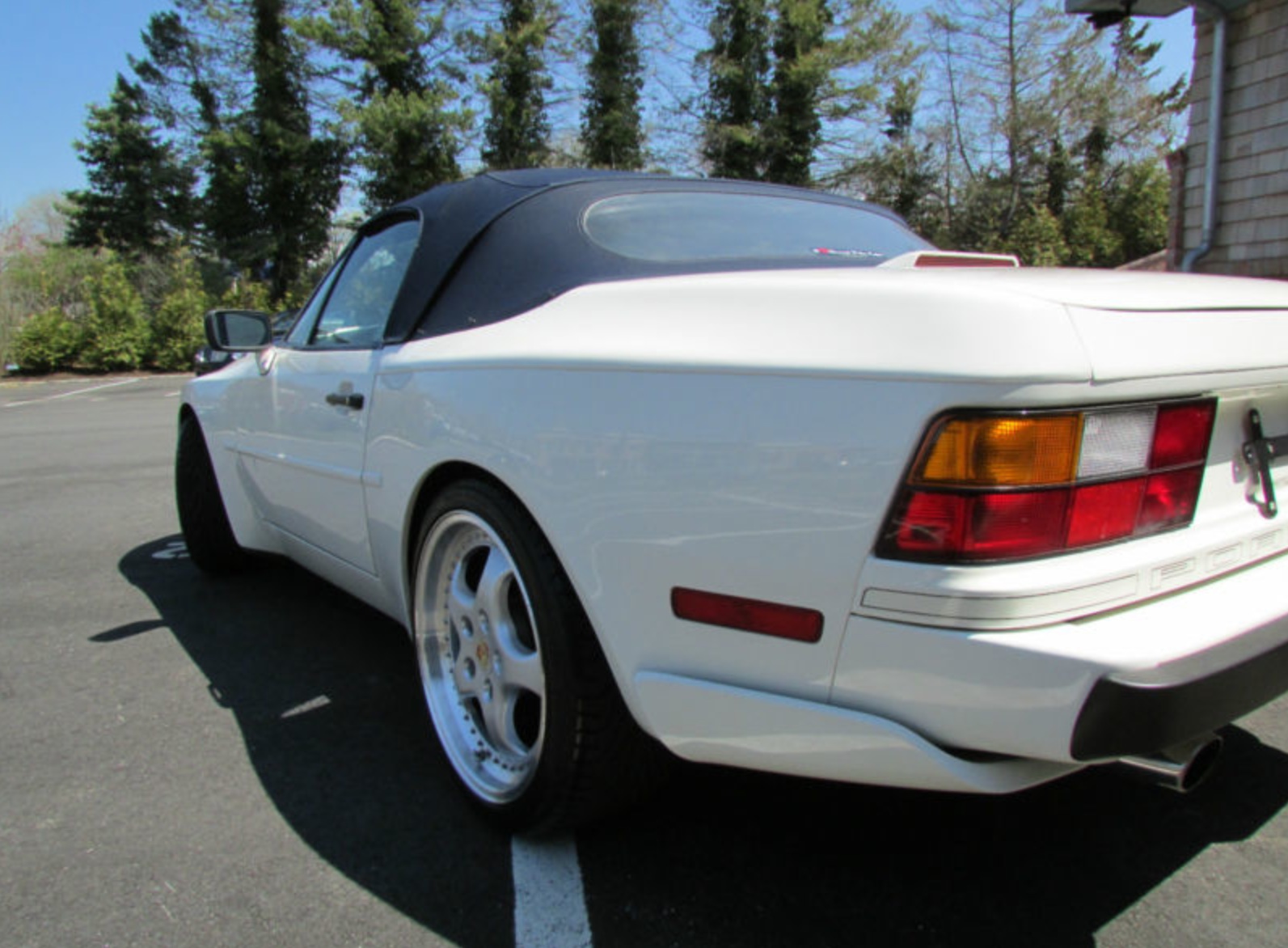 Porsche 944 S2 Cabriolet maintained regardless of cost! This car is almost perfect and NOT your average S2 944. She has been cared for regardless of cost by Porsche and has important but subtle upgrades including the M30 front and rear sway bars, which are impossible to get. Gorgeous new wheels and Michelin Pilot Sport tires. Upgraded sound system with blue tooth and iPod connector. She has a hugely expensive Xenon headlight conversion which transforms night vision and driving. This is not a garage queen but a true driver from my personal collection, everything works as it should.

She has new OEM shocks and springs, all new bushings, belts all done, AC converted and all gassed up. New brake pads and rotors, wheel bearing checked and all good. The leather interior has zero tears and is soft and well looked after. There is a small rip in the convertible top which could be fixed, I never have because it doesn't leak. All the rubbers and seals are as they should be and there is no wind noise coming through. This is one of, if not the best S2 on the market and will give her new owner years and years of fun reliable driving as these cars (good ones) are bullet proof.

Year: 1990

Transmission: Manual

Interior: Blue

Body: 2 Door Coupe/Cabriolet

Dealer Location: Southampton

Mileage: 44,589

Engine: 3L Naturally Aspirated Straight 4

Fuel Type: Gasoline

Exterior: White/ Blue Hood

Seating: 4 People

Vehicle Weight: 2954 LBS

Fuel Tank Capacity: 21.1 Gallons

0-60: 7 Seconds

Top Speed: 149 MPH

Gear box: 5 Speed

**(I advise and welcome any inspection of all vehicles (631)-353-3555)**
I like a lot of what the owner did in terms of modifications, but the wheels aren't particularly to my taste. A lot of times older cars look a little weird with larger, more modern wheels. I think these could stand to be about one inch smaller to help proportions. The price of this one is a little on the high side. Cabriolets will fetch a little bit more than their hardtop counterparts, but you can typically find a good 944 Cabriolet in the range of $14,000 to $20,000. The 944, in all varieties, is still one of those sports car bargains. With people waking up to the merits of these cars, such as famed 911 enthusiast Magnus Walker, values may begin to take off over the next few years.
-Paul