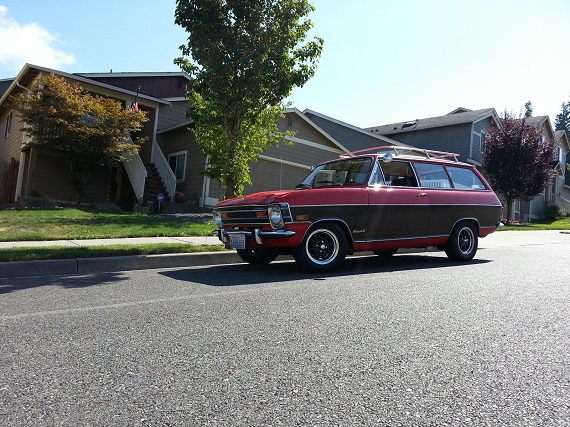 Do you ever see a car and think "Boy, there must be some interesting stories behind those miles"? I do, be they poorly modded 1980s Mercedes-Benz models, tired old Porsche race cars, rusty BMWs posing with canoes on the roof (yes, there's one on eBay right now) or pretty much any Audi ever. But today, I stumbled across something that you just don't see often. I'd say ever, but of course that would preclude today, and I try not to be overly prone to hyperbole – so let's just say that were you to buy and drive this Opel Kadett L Wagon, you would be extremely unlikely to ever stumble across another in your commute. And it certainly must have some stories; the dent on the hood, the woodgrain paneling (that was factory, believe it or else!), the minilites, the….DVD player?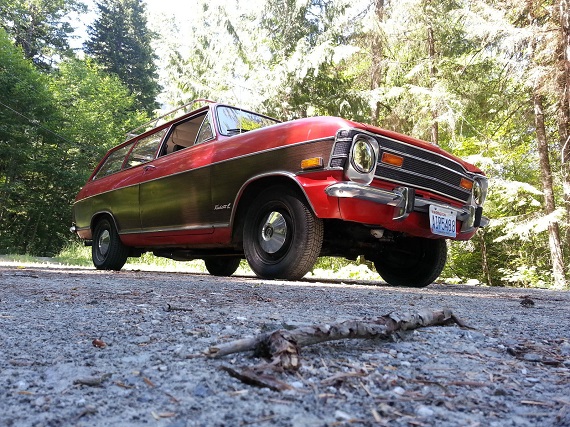 Year: 1970
Model: Kadett L Wagon
Engine: 1.9 liter inline-4
Transmission: 4-speed manual
Mileage: 109,000 mi
Price: No Reserve Auction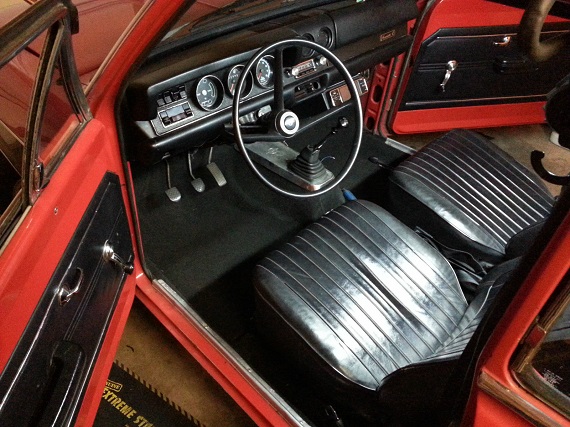 If you like attention this car is for you! 109,*** original miles and the car shows it! 1000 miles on rebuilt original 1.9 110hp 4 cylinder

4 speed new clutch Rwd

Original wood vinyl and roof rack Lowered with drop shackles so it can easily be changed back to stock ride height if desired good classic economy car

Upgraded alternator to gm 60 amp Header installed, Weber carb, Pertronix pointless ignition, Optima battery, H4 headlights, Polyurethane front end bushings, Addco sway bar, New shocks, drilled and slotted rotors (front disk, rear drum) New calipers, New flex hoses ,Tach dash conversion, Under dash dvd stereo and original am radio in dash which still works, Custom 6×9 speaker box on rear hatch

Black vinyl interior in really nice shape and very comfortable. Back seat folds down, Original headliner in great shape

Comes with 3 hard to find shop manuals and some old opel literature along with all sorts of tip sheets from opel gt source

Car comes with good running 1971 1.9l engine, 3 transmissions, extra rear end, front cross member, oil pan, heater box with fan, headlight bezels, instrument panel, and miscellaneous parts if wanted

A box full of n.o.s. opel parts

I personally restored the western mini lites (13×6) but do have the original steel wheels with two sets of hubcaps

The car has been a great daily driver for almost two years and I've driven it to ocean shores and eastern wa a couple times without a hiccup. It averages around 20-25 mpg with alot of in town driving and 30's on the highway Rare car The picture with the original wheels is stock ride height

On Mar-26-15 at 00:15:48 PDT, seller added the following information:

The car is sold as is no warranty. Shipping is at buyers expense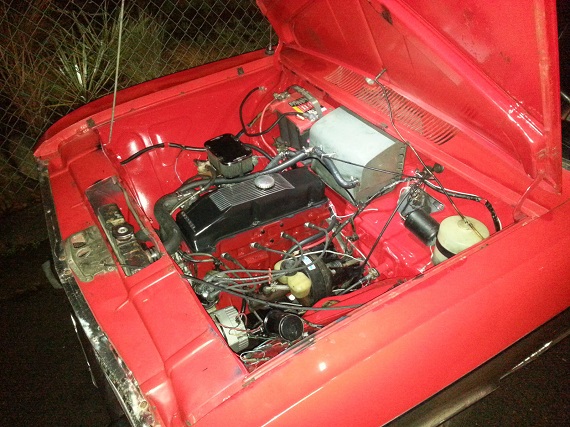 There is something inherently cool about a 2-door wagon to me; this car is the spiritual grandfather of the Volkswagen Fox 2-door Wagon from the 1980s and early 1990s. It's got just the right amount of brightwork to pop and with the wood paneling, it looks like a scaled down Ford Country Squire; or, perhaps considering the General Motors link for Opel a Chevrolet Kingswood would be more appropriate. Either way, it's just a really neat little car that looks like it can be enjoyed on a budget. Sure, sourcing parts will be challenging, but thankfully a glance under the hood helps you to realize that there are only about 7 moving parts in this car. Despite that, the light weight, 4-speed manual, rear drive and 110 horsepower likely makes for a fun little car to drive. Sure, you're not likely to confuse it with a 2002, but then isn't there something nice about that too? And for around $4,000's current bid, it's a far cheaper option than many 2002s in similar condition. Plus, it's been proven to be able to cross the Makadikadi and with enough spares and the room to carry them to do so, you can relive your favorite Top Gear Challenges in it since we've lost the rest of the new series. That alone could be priceless in a car that's clearly all about generating stories.
-Carter