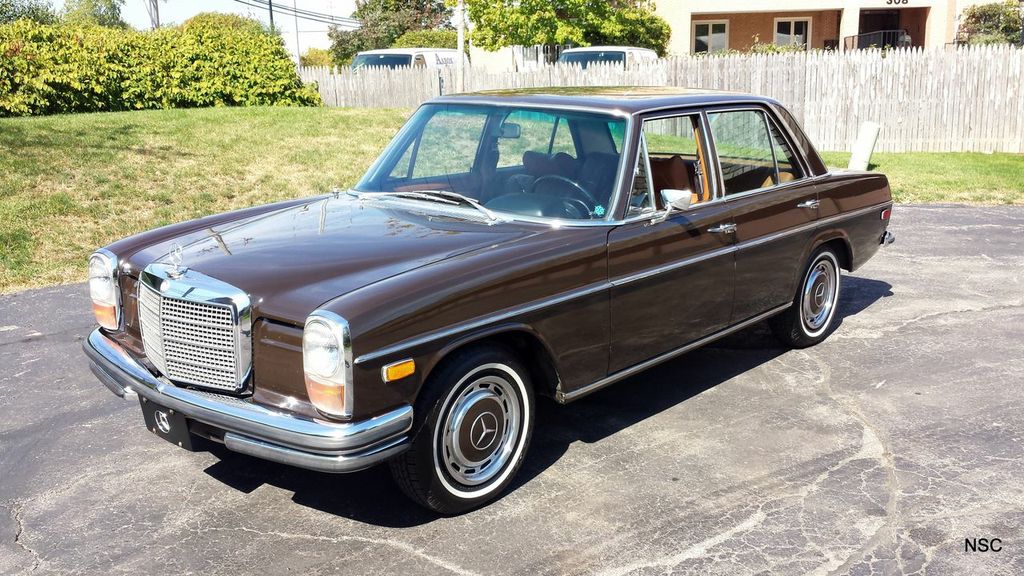 Mercedes-Benzes were in the blood from a young age, a fixture vehicle in my family as my grandfather, mother and father all drove them over the years. I got my first Mercedes-Benz right before I left college, a pre-owned 1998 C230. It wasn't the most exciting car, it certainly wasn't the fastest nor was it the most visually arresting. However, I still have fond memories of that car, as it went about its business in a refined, understated way. Even today, a friend of mine who purchased it from me is still enjoying it as it closes in on 200,000 miles.
This 1971 250 for sale from our reader Brian brings back a lot of memories of my first Mercedes after looking it over. The Stoke 8, or Strich Acht, as it is known in German, wasn't the most over the top or advanced vehicle of the era at Mercedes, but it was the first model to use an entirely new chassis since the end of World War II. Fairly amazing considering the highly diversified lineup of today's Mercedes-Benz. For anyone desiring a classic Mercedes on a budget, these models are a fantastic choice, as they are relatively cheap to purchase and maintain and have and old money look that will certainly impress.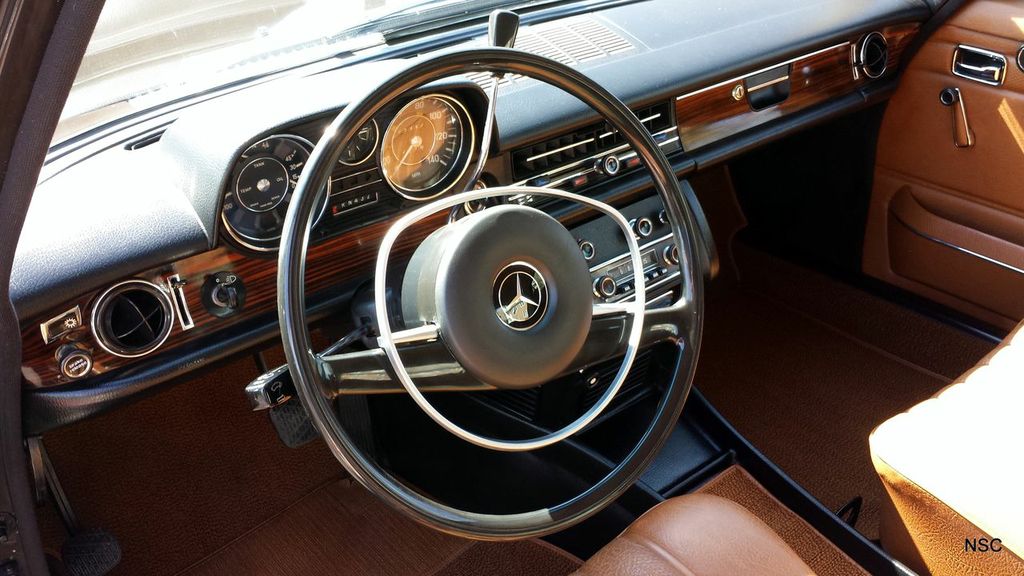 Year: 1971
Model: 250
Engine: 2.5 liter inline-6
Transmission: 4-speed automatic
Mileage: 25,900 mi
Price: No reserve auction
1971 Mercedes 250 Saloon

25,900 Original Miles!!

Recently Serviced 2.8 Liter I6

Super Clean Rust Free Car

Most cars change hands every 4 years as they change owners, then they are passed around the family until they end up rotting away behind Uncle Jim's garage and sent to the crusher. I'm sure most of the 22,000 W114s with the 2.8 drove down that path. This 250 is one of the few that was treated well from day one. Used sparingly for date night, the elderly couple that owned this car kept it in pristine condition. Solely garage kept; and is evident. As their health declined the car was stored away only to be pulled out of storage some 24 years later.

The exterior of this W114 is finished in its original color of Tobacco Brown and is complemented by the Cognac interior. The repainted exterior is in very nice condition considering its age, only showing a little age on the bonnet. The 100% original interior is an absolute time capsule showing little or no wear, and even retains the plastic on the sun-visors!! All chrome is in nice condition showing very little pitting.

Powered by the venerable M130 straight 6, this single over head camshaft engine is fed by dual carburetors that have just been completely rebuilt. In addition to the carb work, Knauz Mercedes recently did a complete tuneup, brakes all around including new hoses, changed all fluids and filters, and new tires. This 250 has also just received a complete detail and polish so this Mercedes needs absolutely nothing!!

Please feel free to ask any and all questions and I encourage any serious bidders to come inspect the car, but please call me to make an appointment!! Thanks for looking and Good Luck!!

More Pictures @ https://www.dropbox.com/sh/mr1o1l19lzguxim/p_Iv5UfaKu

Hagerty Price Guide @
http://www.hagerty.com/valuationtools/HVT/VehicleSearch/Report?vc=1378169

Northshore Consignors
Brian @ 847.553.4548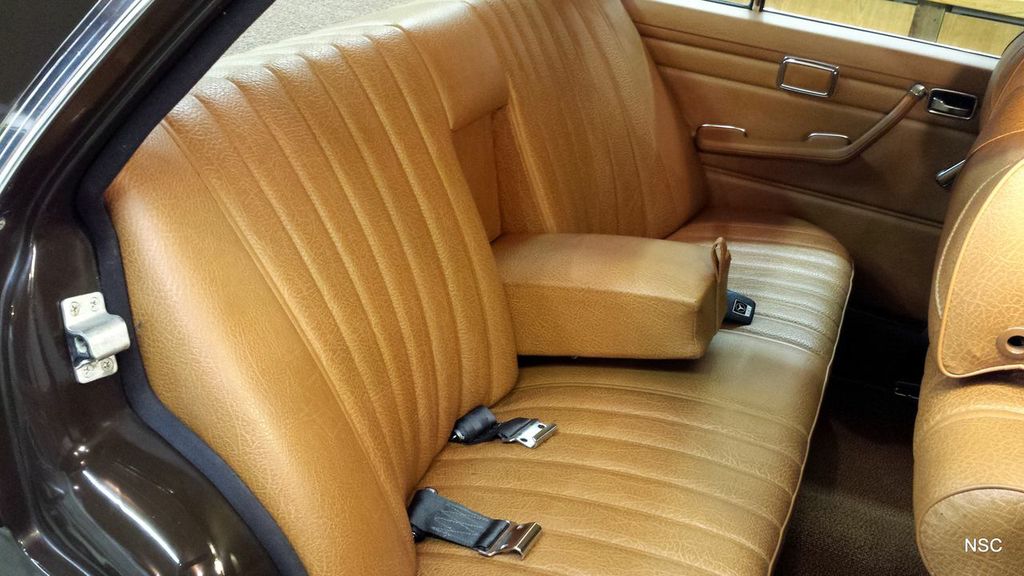 A family friend owned a 250 just like this in Tobacco Brown, albeit with a black interior. As a young kid, I didn't pay much attention to it, but looking at this particular car, the brown color suits this car perfectly, especially with the Cognac interior. This 250 is on offer at no reserve and has already garnered a good bit of bidding interest, so if you've ever wanted one of these Mercedes sedans, here's your chance to have a crack at a good one.
If you have any questions for the seller you can contact Brian at (847) 553-4548
-Paul